Focus Entertainment acquires Dovetail Games
And CEO Sean Brennan tells GamesIndustry.biz the publisher is "certainly not winding down" on M&A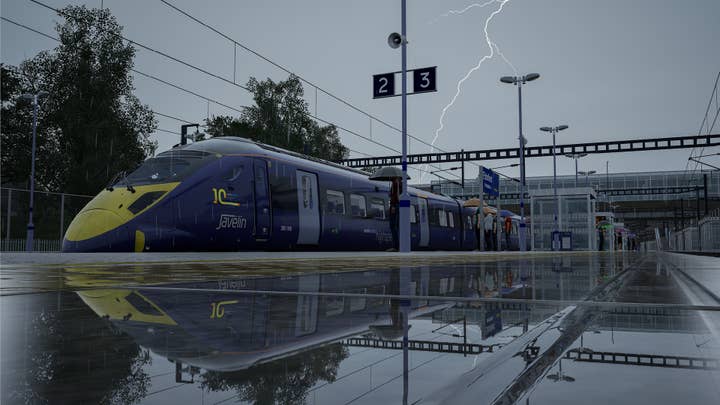 Sign up for the GI Daily here to get the biggest news straight to your inbox
Focus Entertainment has acquired simulation developer and publisher Dovetail Games for an undisclosed sum.
The acquisition includes all Dovetail's owned IP, such as the popular Train Simulator Classic and Train Sim World, and senior leadership – including CEO Jon Rissik – will continue to run the company.
While Focus did not disclose the purchase price, the company did say that it "is consistent with the current market multiples." The upfront payment will be mostly cash, with additional earnouts based on company performance in the next few years.
Founded in 2008, Dovetail originally operated as Railsimulator.com and specialised in train simulators before branching into other subgenres, such as flight simulators and fishing.
Focus, meanwhile, is best known for publishing titles ranging from narrative-driven adventure A Plague Tale to recent first-person shooter Atomic Heart. The publisher has also previously released simulation titles such as MudRunner and its sequel SnowRunner, which CEO Sean Brennan tells GamesIndustry.biz makes Dovetail a solid fit for the business.
"Focus historically has enjoyed great success in the simulation space and we believe that we can emulate and build on that success with Dovetail," he says.
"We will continue to be active in the M&A arena going forward... we are certainly not winding down"
"We like their business model based on fully-owned IPs and creating recurrent revenues from regular content updates to a passionate and committed community of fans. Dovetail is perfectly aligned with our strategy and is led by a very talented senior management team who are excited about growing the business further."
Brennan also emphasised that Focus will be relying on the current management team to continue operating Dovetail.
"The management team are the experts in this space so it would be churlish to overly interfere in their operations," he says.
"They will keep their distinct culture and way of managing the business for sure, a policy that we have followed with all our past studio acquisitions. We hope we can add value in a number of areas though in order to bring their fantastic games to a wider audience."
This is Focus' seventh acquisition since June 2020, following its purchases of Deck13, Streum On Studio, Dotemu, Douze Dixièmes, Leikir Studio, and BlackMill Games.
When we spoke to chief content officer Yves Le Yaouanq last year, he told us the publisher is "trying to build a Federation of studios." With another company added to that federation, we ask Brennan about Focus' current M&A strategy and whether it's nearing the end of its purchasing spree.
"We will continue to be active in the M&A arena going forward and take advantage of any opportunities that are compatible with our strategy and our DNA," he says.
"We have been talking to a lot of folks and believe there are still many outstanding creative studios out there who could fit the bill. We are certainly not winding down, let me phrase it that way."
The news comes as Focus Entertainment announces record revenues for the financial year ending March 31, 2023. According to its unaudited results, the publisher generated €194.1 million in the twelve-month period – up 36% on the previous fiscal year.
Dovetail Games is expected to record more than £15 million in revenue for the year ending March 31, 2023. The company will be factored into Focus' accounts starting from today (April 20, 2023).
Sign up for the GI Daily here to get the biggest news straight to your inbox