Ex-Ubisoft devs lead Krafton's new AAA studio in Montreal
Team aims to grow to 150 people in three years, debut will be based on Korean fantasy novel The Bird That Drinks Tears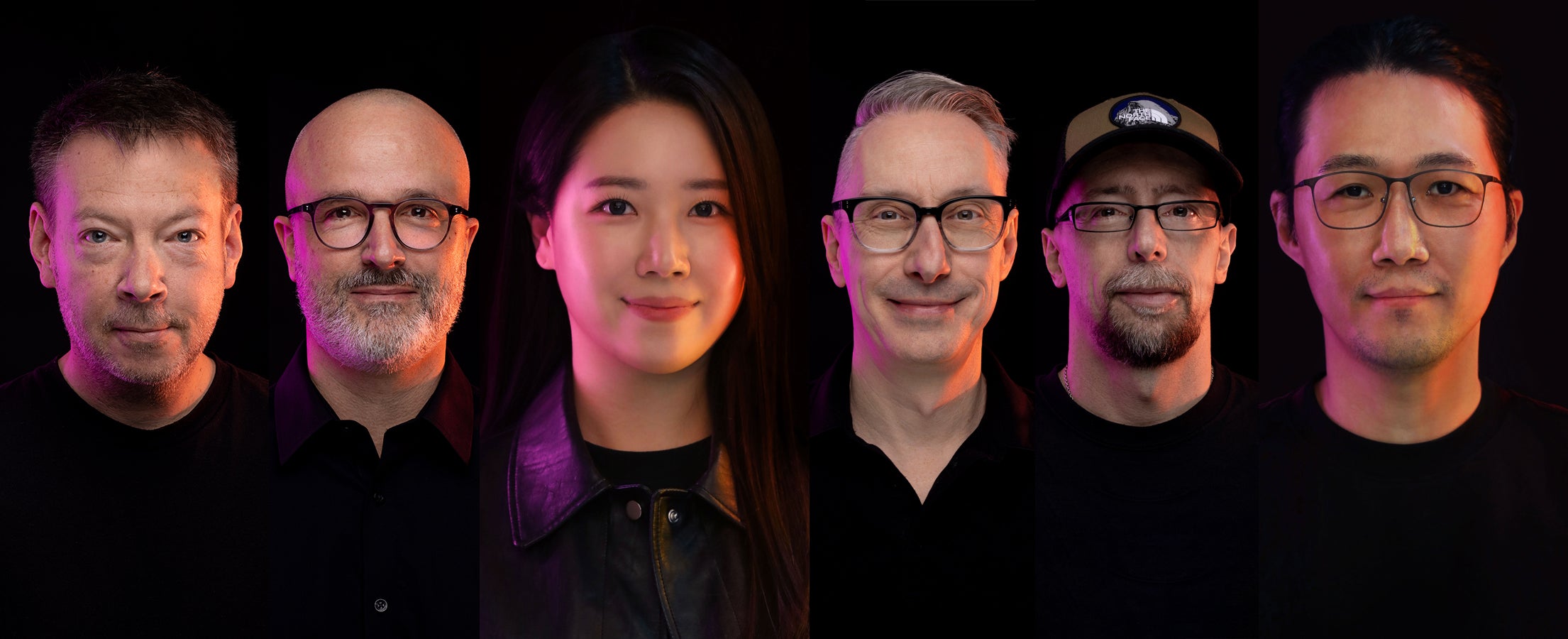 PUBG developer and publisher Krafton has opened its first Canadian studio, GamesIndustry.biz can reveal, with the unveiling of Krafton Montreal.
The company will be led by head of studio Patrik Méthé (pictured above far left), one of many Ubisoft alumni on the team, and is currently working on a video game adaptation of The Bird That Drinks Tears, a popular series of South Korean fantasy novels by Yeongdo Lee.
Currently employing 12 staff, the team hopes to grow to 150 people within the next three years, adding another AAA studio to the already competitive Montreal development scene.
Already on the team (pictured above from left to right) is:
producer Benoit Frappier, who previously worked on Rainbow Six, Far Cry and Watch Dogs
project manager Kate Lee, who helped launch PUBG on console and has already been working on concept trailers and an art bible for The Bird That Drinks Tears
technology director Martin Paradis, whose credits include Gotham Knights, and various Assassin's Creed and Prince of Persia titles
game director Frédéric Duroc, who has worked on Far Cry, Rainbow Six, Prince of Persia and Peter Jackson's King Kong
art director Kwangjae Son, who has over 20 years of experience in concept art and art direction
Méthé tells us he was first in contact with Krafton eight months ago, with the PUBG firm looking for a team that could build games around this IP. After a meeting with management in South Korea, he became the first member of the Krafton Montreal team and work on recruiting more experienced developers began.
"We're starting a new studio, with a new IP that is not known in the Western world"
"What is interesting is that my background is really a background of creation and direction," he tells GamesIndustry.biz. "When I was having the discussion with Krafton, I even raised the question saying, 'You know that I'm not a producer? That's not the kind of background I have. Are you sure you're talking to the right guy?' And they were very open about it."
Méthé officially began in October 2022, with the team quickly growing to a dozen employees. Recruitment is made easier, to an extent, by Krafton's decision to base a studio in Montreal, where Méthé says there are close to 28,000 developers with expertise in a wide variety of games.
"The most important thing for Krafton was to find the right team to bring this IP to the console market in a top quality game," he says. "And most of [Montreal's developers] work in the console market, so the fit was perfect. We have a team in place where we can attract a lot of top talent."
Of course, with so many studios already established in Montreal, competition for talent will be fierce. Even with Ubisoft, Warner Bros, Electronic Arts and more already present, the past two years along have seen new studios formed by Amazon Games, Tencent-owned TiMi Studios Group, Genshin Impact developer MiHoYo, Gearbox, Quantic Dream, Virtuos, Room 8 Studios, Beenox, Amber and Raccoon Logic.
Méthé is unfazed, saying that it is "very exciting" for developers themselves to have so many studios to choose from, each with their own philosophies.
"Even without our studio being announced, we were able to attract multiple top talent in two months because the adventure itself is so exciting that a lot of people want to work here," he says, adding that the project and the backing of PUBG firm Krafton are also great assurances.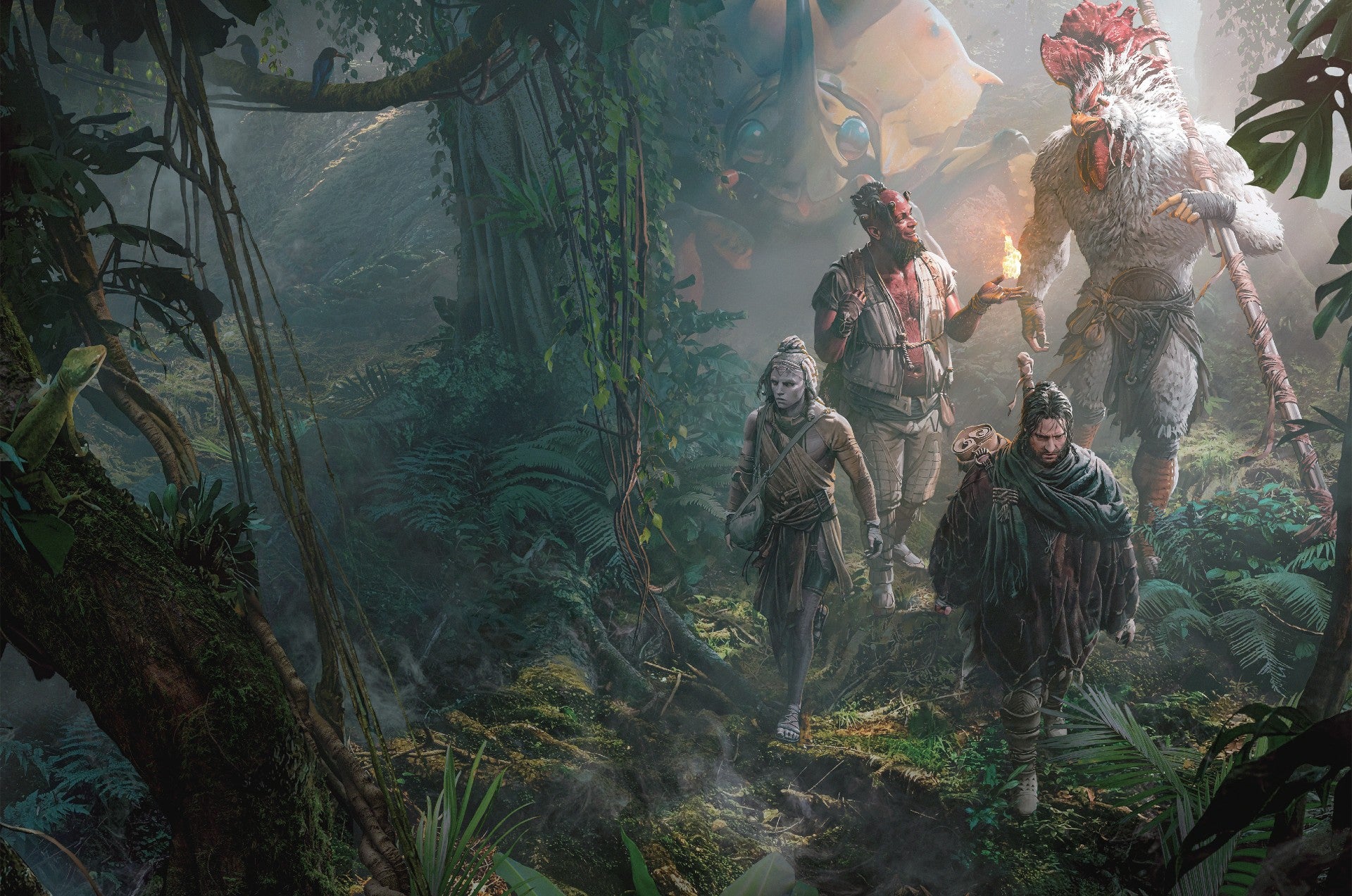 He continues: "We're starting a new studio, with a new IP that is not known in the Western world – some people find that very exciting."
"Where I started, I was not aware of the IP, but I was able to get my hands on some of the content, I read the novels, and I was like, 'Wow, this is a universe that's unique, that I've never seen anywhere else'… before I was in games I was very, very involved in the tabletop RPG space, I had a store selling Dungeons and Dragons, Magic: The Gathering as so on, and I still play things like this. Now, to have the opportunity to take a brand new fantasy world and bring it to life, it's a dream come true. I couldn't say no."
Published in 2003, The Bird That Drinks Tears is a series that explores the land of Kiboren, where there are parallels to the divide between the East and West of our own world. The story centres around four races – humans, Leckorn, Dokkeabis and the predator Nagas – whose fates become entwined as events escalate.
"When you start right from the get-go with the universe that is coherent and acclaimed, you have a headstart on a lot of [great] games"
It's not yet clear what sort of game The Bird That Drinks Tears will be, as the team is still in the early stages of brainstorming. But project manager Kate Lee has been working on art to help visualise the world of the novel since 2021, so Krafton Montreal already has some groundwork to build on.
It's surprisingly rare for video games to draw on books as source material, at least when compared to film and TV, but Méthé says there are advantages to making a game based on an established literary universe.
"One thing I know from past experience is that there is a huge benefit to take a proven universe that is coherent, that has stood the test of time," he says. "I've been on projects or I've heard and seen other projects that take forever to try to come up with world coherency, interesting characters, relationships and so on. It's a lot of work, obviously. So when you start right from the get-go with the universe that is coherent and acclaimed, you have a headstart on a lot of [great] games."
Looking specifically at The Bird Who Drinks Tears, the studio head says there are two elements that lend themselves well to video games. One is his belief that each race is "very unique" with "completely different ways of seeing life and interacting with the other races," with Méthé emphasising that this steps away from the typical medieval fantasy that's popular in the West.
The second is the theme of the novel.
"I cannot go into detail, but it's really about working together – no matter what our differences are," he says. "I think it resonates well with the current state of the world, that even people who should be enemies end up working together towards a common goal. I think that will work very well in a game structure."
One comparison that comes to mind is The Witcher. Originally popular in its home market of Poland, this series of fantasy novels was driven to greater mainstream success by the popularity of CD Projekt's video game adaptations and has even become a Netflix series. Does Krafton hope to accomplish something similar with The Bird That Drinks Tears?
"For sure," says Méthé. "It's a universe that is deep enough and rich enough to be supported in different media. I know that there's other initiatives going on in parallel but my focus and the team's focus is on the game.
"It's a stepping stone. The first game we're going to deliver needs to be top quality. We're not going to compete against the biggest games out there. We're not going to put fillers in this game. It's going be all about each moment being meaningful, so that by the end of the game, when the players will put down their controller, they will be like, 'Okay, wow, I just had a never-seen-before experience – what's next?'"
Sign up for the GI Daily here to get the biggest news straight to your inbox