Esports mobile startup Meta Games gets $2m
Bitkraft Esports Ventures adds another investment to its list by leading seed funding round for Berlin-based studio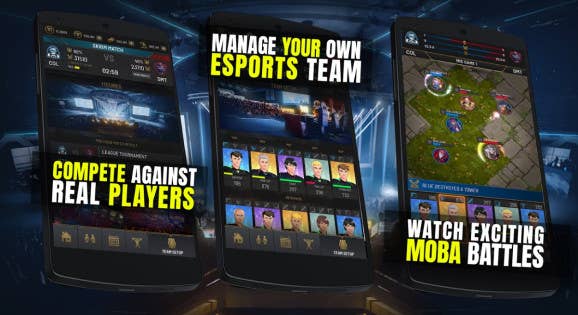 Meta Games is building a sports management game about esports with the help of a VC firm focused on esports. As reported by VenutreBeat, the Berlin-based studio has closed a $2 million seed funding round led by Bitkraft Esports Ventures.
Meta will use the money to help wrap up development on the MOBA esports management sim Rivals. While Rivals is the initial product for Meta Games, the company hopes to expand the esports management sim idea to other genres for future products.
"We believe esports fans deserve authentic and complementary gaming experiences that reflect what they watch every day," Meta Games CEO and founder Roman Frank said. "By providing players with the ability to manage a professional team they are able to get a behind-the-scenes look at how some of their favorite teams operate on their path to success."
Bitkraft has seen a number of its investments unveiled to the public recently, including MMO developer Playable Worlds, esports music startup Five Vectors, gaming broadcast network VENN, and accessible development platform maker Manticore Games, all of which have been announced in the last month.
Beyond Bitkraft, Meta Games investors include Everblue Management, Crest Capital, and Klaas Kersting.