Raph Koster launches new MMO studio with $2.7m in seed funding
Bitkraft Esports Ventures leads investment in Ultima Online designer's Playable Worlds, building "an online world where a broad range of players can find a home"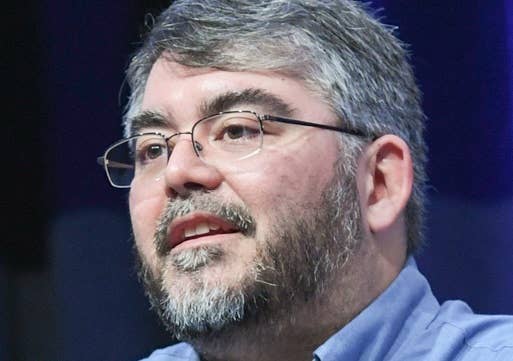 Raph Koster has a new studio and a new MMO in the works. The designer known for his work on projects like Ultima Online, Star Wars Galaxies, and Metaplace is the CEO and founder of Playable Worlds, which today announced it has raised $2.7 million in seed funding.
The investment is being led by Bitkraft Esports Ventures, although Playable Worlds' first project won't have an esports emphasis. The studio said it is creating "an online world where a broad range of players can find a home, whether their preferred playstyle is exploring, adventuring, socializing, crafting, or player versus player combat."
"We are honored to work with Raph Koster and the entire Playable Worlds team as they redefine MMOs with new levels of community interaction synonymous with streaming culture," Bitkraft partner Scott Rupp said. "Playable Worlds is building on Raph's incredible heritage of MMO design innovation to create a completely new experience that will push the boundaries of persistent game worlds and social competitive play."
Joining Bitkraft in putting forth seed funding are 1UP Ventures and multiple angel investors.
"I'm incredibly excited to bring a new world to players," Koster said. "Technology has caught up to the visions we always had of alternate worlds where entire societies can form. It's time for that dream to be fulfilled."
While Koster's title is CEO and founder, the studio was co-founded by Eric Goldberg, who will work as head of business, strategy and corporate development. The company has also brought on board Dorian Ouer as chief technology officer after his stints working with machine learning for Amazon and heading up Disney's senior engineering studio.
Beyond founders and chief executives, Playable Worlds' studio art director is Mat Broome, who has worked as an artist for DC and Marvel Comics for decades, in addition to work for Sony Online Entertainment on games like H1Z1, Planetside, and DC Comics Universe. Lead server engineer Brian Crowder is also an SOE veteran with stints at Electronic Arts and Zynga as well. The studio has also brought on a lead game designer in Greg Costikyan, whose career encompasses numerous roles in board games, pen-and-paper role-playing games, and video games, most recently with Backflip Studios and Boss Fight Entertainment.