Epic Games commits to loot box transparency across portfolio
THQ Nordic also weighs in on ESA pledges: "We do not plan to implement casino-styled mechanics in our games"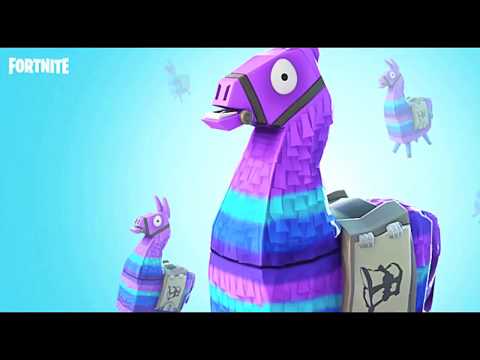 Epic Games and THQ Nordic are joining the growing list of major companies weighing in on the issues surrounding loot boxes this week, with the former pledging continued transparency and the latter saying it has no plans to implement the mechanic at all.
Earlier this week, the ESA announced that the three major platform holders -- Nintendo, Microsoft, and Sony -- would commit to policies requiring new games released on their platforms to disclose odds on any loot boxes they contained, beginning in 2020. Other ESA members also pledging the same include Activision Blizzard, Bandai Namco Entertainment, Bethesda, Bungie, Electronic Arts, Take-Two Interactive, Ubisoft, Warner Bros. Interactive Entertainment, and Wizards of the Coast.
That did still leave a number of ESA members outside of that commitment, notably including Epic Games. Epic has worked toward improved transparency on loot boxes lately, including disclosing the content of loot boxes before purchase in Fortnite: Save the World as of January this year, and doing the same for Psyonix's Rocket League just this week.
In a statement to GamesIndustry.biz, Epic said it would implement the same policy on all its future titles as well.
"Earlier this year, the Fortnite Save the World team made a change that showed players every item that they would get in a paid llama before opening it," the statement reads. "Earlier this week, the team at Psyonix announced a similar change coming later this year to paid crates in Rocket League. Going forward, we're committed to the same transparency for player purchases in all Epic Games titles."
GamesIndustry.biz reached out to Epic Games to ask whether this policy will also extend to games published on the Epic Games store, and not just titles specifically published by Epic. Epic Games declined to comment or clarify.
THQ Nordic is another company on the list of ESA members that did not commit to the pledge. However, on Twitter, the company officially weighed in and said that it was not even asked by the ESA for such a commitment, given that it has not published a single game containing a loot box.
"We do not plan to implement casino-styled mechanics in our games," the company added.
It was a busy week for loot box discussions in general as the US Federal Trade Commission held a day-long event called "Inside the Game: Unlocking the Consumer Issues Surrounding Loot Boxes" to inform its regulatory decisions going forward. At the series of talks, the FTC learned about the industry's goals for self-regulation, heard academics share studies and concerns surrounding monetization, and listened to consumer advocates claim that odds disclosure is just the start of what needs to be done.