Nintendo, Sony, Microsoft to require loot box odds disclosure
ESA says platform holders will roll out new policy that would apply to new games and updates that add loot box features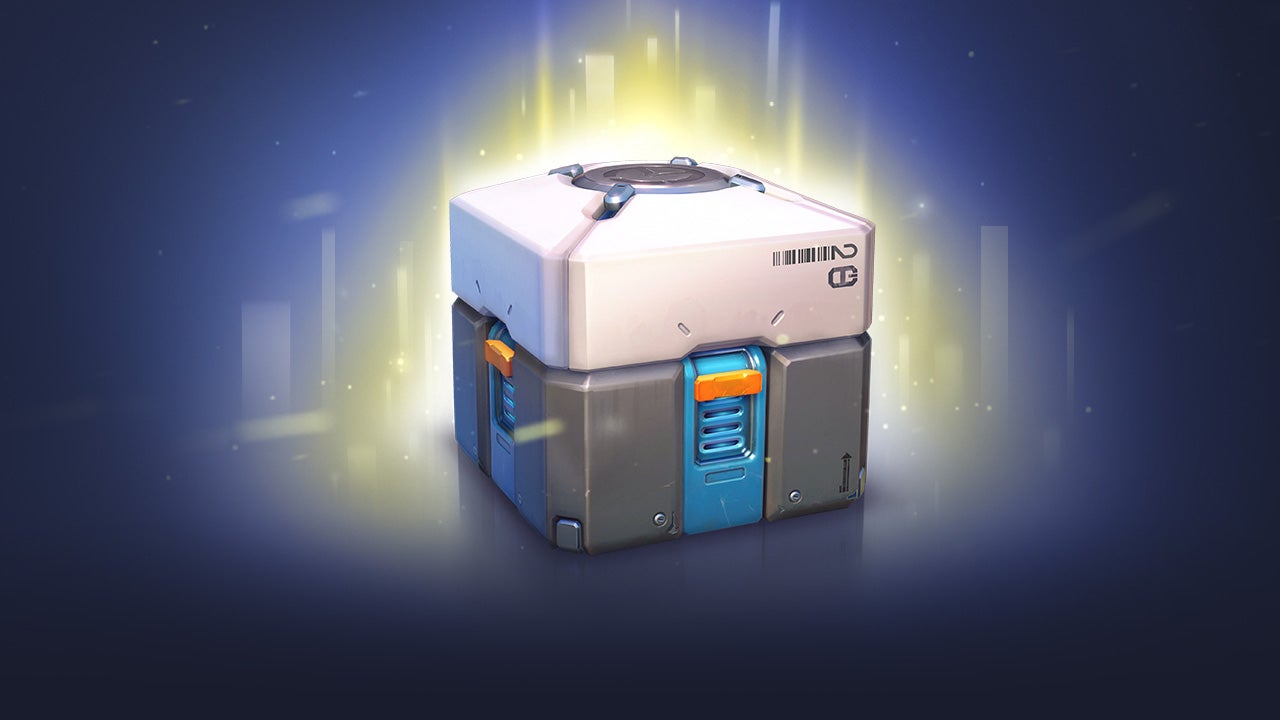 The Entertainment Software Association has said that Nintendo, Sony, and Microsoft are working on new policies to require loot box odds disclosure on their systems.
Entertainment Software Association chief counsel of tech policy Michael Warnecke announced the news this morning at the Federal Trade Commission's Inside the Game workshop on the loot box issue. The comments came after Warnecke recapped the industry's previous attempts to address loot box concerns: an in-game purchases label on retail titles and platform-level spending controls on consoles and the EA Origin PC storefront.
"That said, we are doing more," Warnecke said. "I'm pleased to announce this morning that Microsoft, Nintendo, and Sony have indicated to ESA a commitment to new platform policies with respect to the use of paid loot boxes in games that are developed for their platform. Specifically, this would apply to new games and game updates that add loot box features. And it would require the disclosure of the relative rarity or probabilities of obtaining randomized virtual items in games that are available on their platforms.
"As well, many of the leading video game publishers of the Entertainment Software Association have decided that they are going to implement a similar approach at the publisher level to provide consumers this information and give them enhanced information to make purchase decisions."
Apple mandated lootbox odds disclosure for iOS games in 2017. Google followed suit with Google Play requirements earlier this year.
Update: The ESA has provided more details on the loot box disclosures, saying that platform holders are targeting to implement them in 2020. The trade group released a list of its member companies that have pledged to release loot box disclosure odds on all new games by the end of 2020. That list includes Activision Blizzard, Bandai Namco Entertainment, Bethesda, Bungie, Electronic Arts, Microsoft, Nintendo, Sony Interactive Entertainment, Take-Two Interactive, Ubisoft, Warner Bros. Interactive Entertainment, and Wizards of the Coast.
Some notable ESA member publishers who haven't made such a commitment include 505 Games, Capcom, CI Games, Deep Silver, Disney Interactive Studios, Epic Games, Focus Home Interactive, Gearbox Publishing, GungHo, Intellivision Entertainment, Kalypso, Konami, Magic Leap, NCsoft, Natsume, Nexon, Rebellion, Riot Games, Sega, Square Enix, THQ Nordic, Tencent, and Marvelous.
Update, August 8: THQ Nordic has said through Twitter that it didn't make a commitment because it was not asked for a statement by the ESA before the announcement was made, adding that it has no games using loot box mechanics and doesn't plan to introduce any.
An Epic representative also provided a statement to GamesIndustry.biz, saying, "Earlier this year, the Fortnite Save the World team made a change that showed players every item that they would get in a paid llama before opening it. Earlier this week, the team at Psyonix announced a similar change coming later this year to paid crates in Rocket League. Going forward, we're committed to the same transparency for player purchases in all Epic Games titles."