EA signs multi-year Star Wars deal
Disney deal gives publisher exclusive rights to make new core games based on sci-fi franchise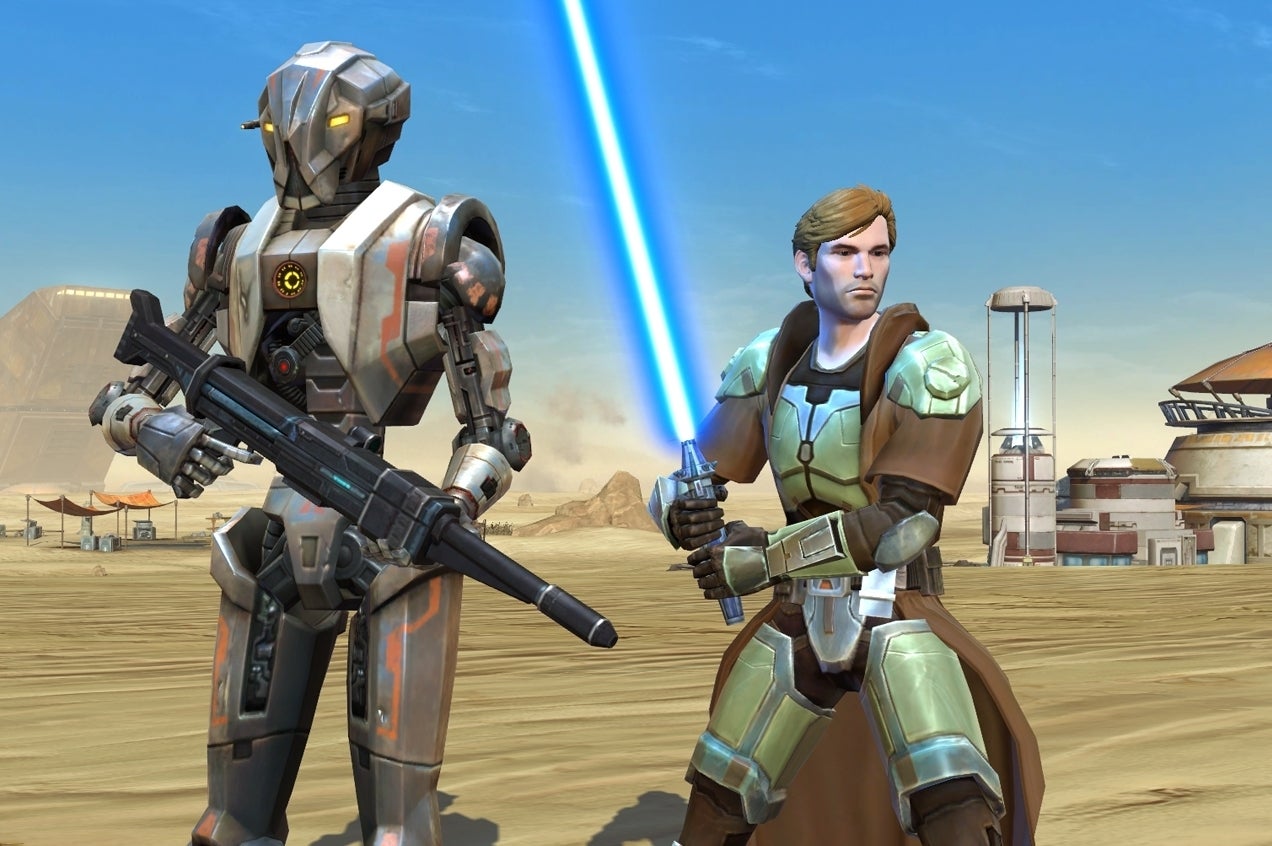 The difficulties of Star Wars: The Old Republic have not soured Electronic Arts on the seminal sci-fi saga. Today EA and The Walt Disney Co. announced a multi-year licensing agreement that gives the publisher exclusive worldwide rights to make new Star Wars games.
The deal calls for EA to create new Star Wars games "across the most popular gaming genres and platforms" for a core gaming audience. Disney will still have limited rights to make new Star Wars games for mobile, social, and Web platforms.
No games were announced, but EA did confirm that it has lined up at least three studios to work on Star Wars projects. In addition to BioWare, which is continuing to handle The Old Republic, Battlefield franchise developer DICE and Dead Space studio Visceral Games are slated to produce Star Wars games. Their new titles are said to "borrow from" the film series, but EA is positioning them as "entirely original with all new stories and gameplay."
Disney signalled that it would be looking to work with external developers on the Star Wars series last month, when it shuttered LucasArts, except for a handful of employees who would remain on board to handle duties associated with licensing the company's intellectual property. Disney originally picked up LucasArts as part of its $4.05 billion acquisition of Lucasfilm last October.
Financial terms and exact length of the Electronic Arts agreement were not disclosed.