Disney shuts down LucasArts development
Layoffs across Star Wars studio as focus shifts from making games to licensing brands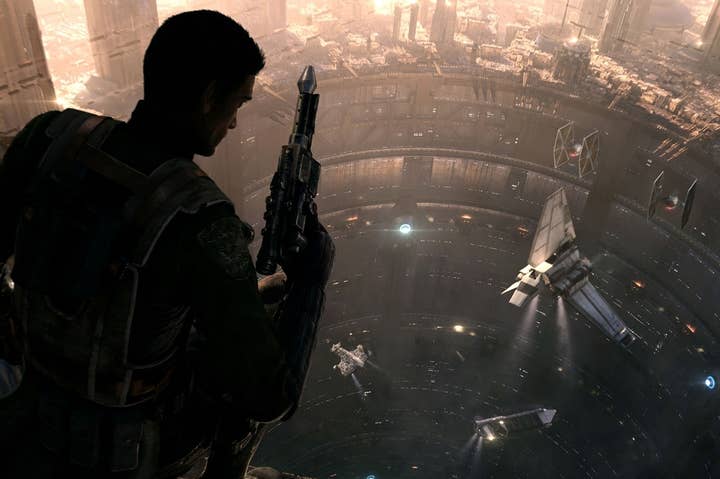 Last month, GamesIndustry International reported on the possible closure of Star Wars developer LucasArts. At the time, a representative said it was "one hundred percent not true" that LucasArts was headed for a shutdown, and that "everything is moving ahead."
That denial may have been rooted in semantics, as LucasArts today confirmed that it has brought its development business to a halt and instituted a round of company-wide layoffs.
"After evaluating our position in the games market, we've decided to shift LucasArts from an internal development to a licensing model, minimizing the company's risk while achieving a broader portfolio of quality Star Wars games," a representative said. "As a result of this change, we've had layoffs across the organization. We are incredibly appreciative and proud of the talented teams who have been developing our new titles."
A LucasArts representative did tell us that a small number of staffers would stay on board to handle the licensing duties, and that some of the other affected developers will be moving to work elsewhere at Disney Interactive. As for in-development projects, the rep would not confirm cancellations, saying only that the company was "evaluating everything."
LucasArts has been licensing out its brands for years, with Star Wars: The Old Republic, Kinect Star Wars, and the Lego Star Wars and Lego Indiana Jones games among the most notable efforts from external developers. Internally, the company's production had slowed down in recent years. It developed both Star Wars: The Force Unleashed games and had been working on the next-gen Star Wars: 1313.
Today's move was foreshadowed in October, when Disney acquired LucasArts parent company LucasFilm. At the time, Disney executives said the plan for LucasArts was to focus more on social and mobile than console games, and to work more through licensing games to others than publishing themselves.