EA confirms new premium Titanfall game coming this year
As Apex Legends hit 2.5m unique players, EA revealed that Respawn will also deliver a "truly creative take on what Titanfall is in a premium context"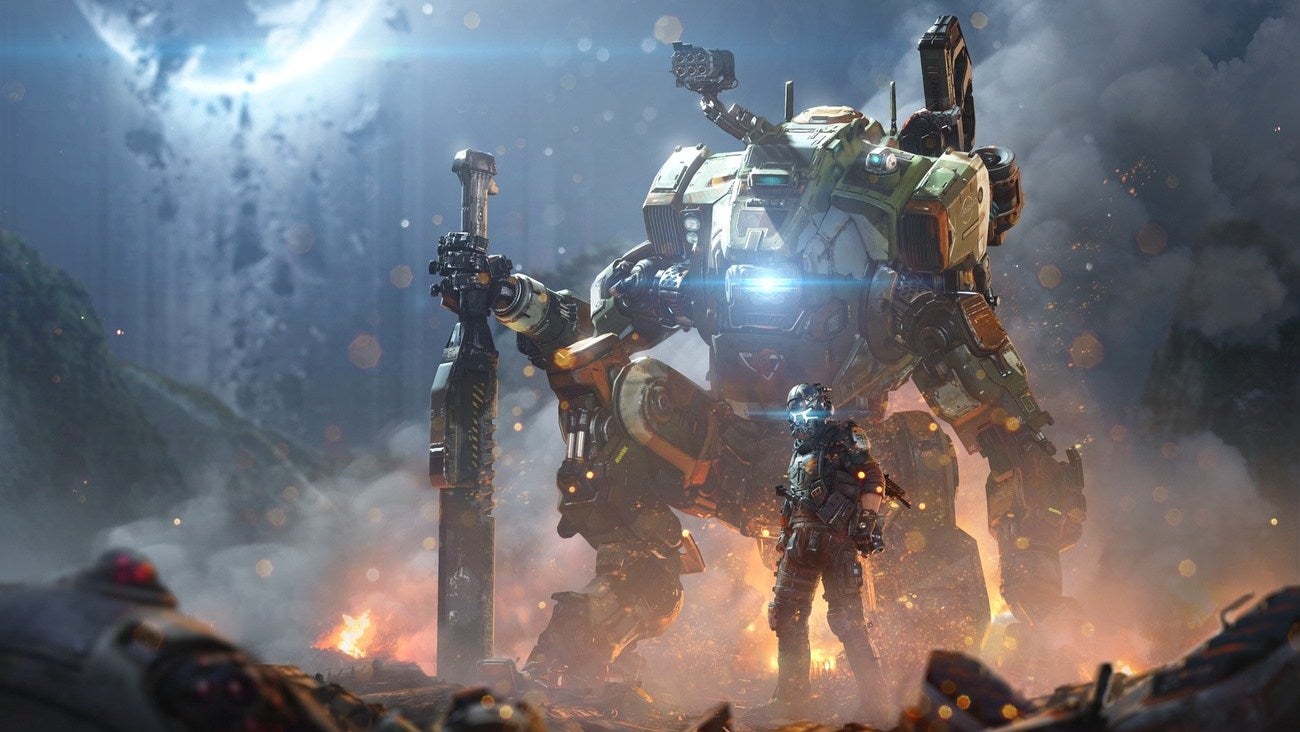 Respawn Entertainment's Apex Legends attracted 2.5 million unique users in the 24 hours after its launch earlier this week, and EA revealed that the studio will also deliver a premium Titanfall game later this year.
According to EA CEO Andrew Wilson, the free-to-play battle royale game was trending towards 3 million unique users by the end of its first day, with almost 600,000 concurrent users at its peak.
Wilson told investors that "it's very early, but the response to the game has been very, very strong. We've been the number one views game on Twitch since launch and player sentiment seems to be very, very high right now."
EA launched the game with virtually no marketing push, a strategy apparently informed by concern over how fans of Respawn's games would respond to a free-to-play battle royale game that features "essentially loot boxes" and -- crucially -- wasn't Titanfall 3.
Chris Dring analysed the decision in an op-ed yesterday, but these strong early figures suggest that the element of surprise has been to the benefit of Apex Legends.
"We expect that many, many tens, maybe at some point hundreds and millions of people will look play this game," Wilson said in the investor call. "It was important for them to think it through, [and] they are completely proud of where they got to."
Another detail that emerged during the call was that Respawn is working on a new premium game that will be "a new twist on the Titanfall universe." On the investor call, Andrew Wilson said the premium game will be a "truly creative take on what Titanfall is in a premium context."
Tons of things planned for @PlayApex in the future. We are also committed to listening to player feedback.

We are also working on more Titanfall for later in the year (yes, I said the T word). We love being able to experiment in this crazy universe!

— Vince Zampella (@VinceZampella) February 5, 2019
That is all the detail EA provided on the new project, but it suggests that EA hasn't given up on Titanfall as a premium franchise after the commercial disappointment of the critically admired Titanfall 2.
It also displays EA's faith in Respawn Entertainment, which is working on Apex Legends and Star Wars Jedi: Fallen Order in addition to the new Titanfall game.
Overall, EA was very open about its plans following the publication of its third quarter results -- which, it should be noted, were below expectations and precipitated an 18% drop in the company's share price in late trading.