EA reflects on "difficult quarter," looks ahead to Anthem and Apex Legends
Q3 net revenue of $1.3 billion didn't quite meet guidance for Battlefield V release period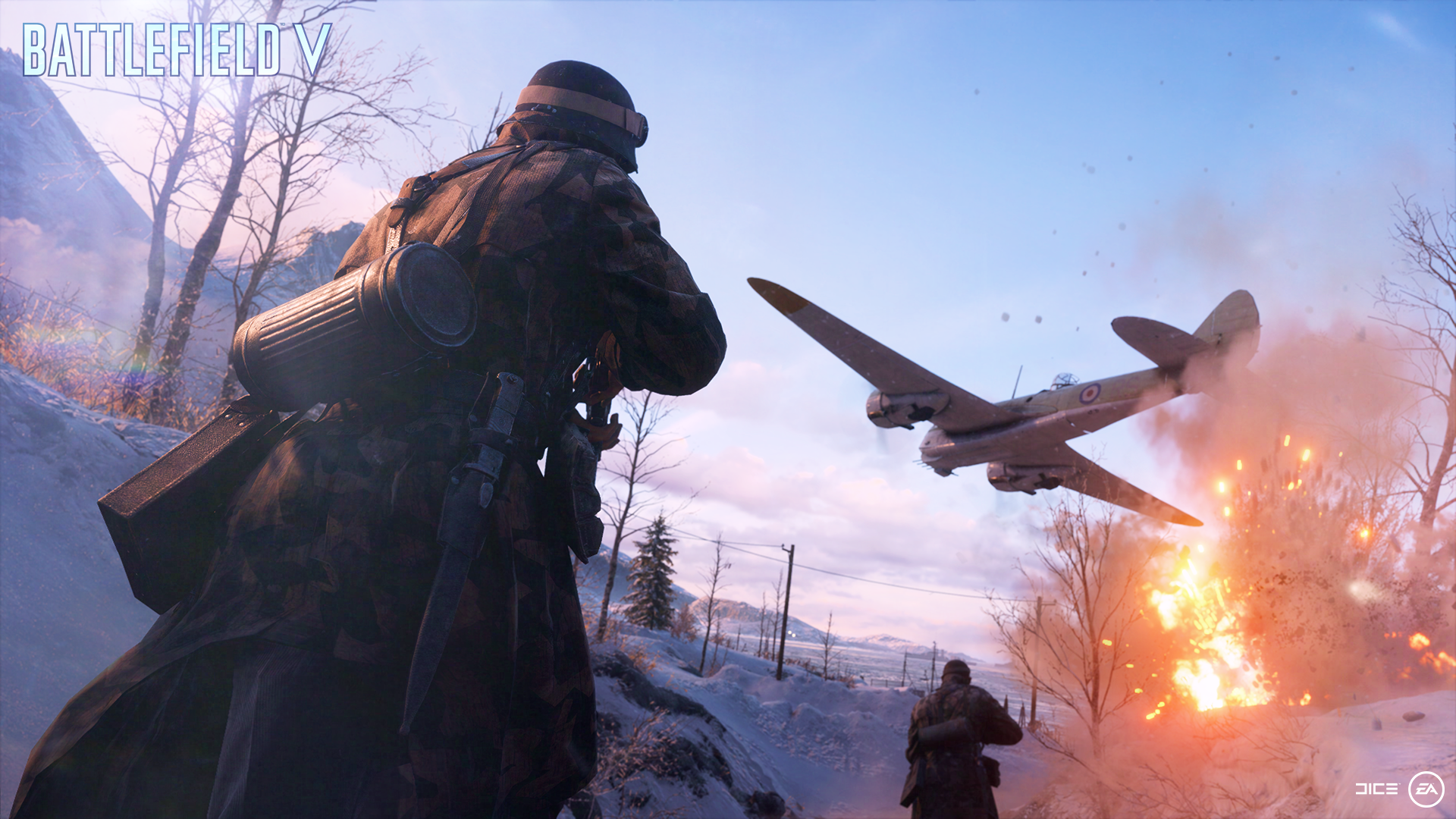 With December solidly behind them, EA's Q3 financial results today reflect on a more muted than anticipated reception to Battlefield V last quarter that caused the company to miss guidance over the holiday.
EA's Q3, which ended on December 31, 2018, saw a total net revenue of $1.289 billion, split between digital net revenue of $908 million and revenue from packaged goods and other sources of $381 million. Net income for the quarter was $262 million, and net bookings were at $1.609 billion.
For reference, the company had originally looked for $1.375 billion in net revenue and $1.725 billion in net bookings during the quarter.
CEO Andrew Wilson acknowledged it was a bit of a weak quarter for the company and that things did not go as expected despite the launches of both Battlefield V and Command & Conquer: Rivals.
"The video game industry continues to grow through a year of intense competition and transformational change," said CEO Andrew Wilson. "Q3 was a difficult quarter for Electronic Arts and we did not perform to our expectations. We are now applying the strengths of our company to sharpen our execution and focus on delivering great new games and long-term live services for our players. We're very excited about Apex Legends, the upcoming launch of Anthem, and a deep line-up of new experiences that we'll bring to our global communities next fiscal year."
"FIFA stands out as a robust franchise through a tumultuous year in the video game industry," said COO and CFO Blake Jorgensen. "Elsewhere in the business, we're making adjustments to improve execution and we're refocusing R&D. Looking forward, we're delighted to launch Anthem, our new IP, to grow Apex Legends and related Titanfall experiences, to deliver new Plants vs. Zombies and Need for Speed titles, and to add Star Wars Jedi: Fallen Order to our sports titles in the fall."
It's also worth noting that the launch of free-to-play Apex Legends just yesterday came just over a month too late to have any impact on EA's Q3, but with the coming Battle Pass season in March, there may be hope yet. As for the overall Q4 outlook, EA predicts $1.163 billion in net revenue and $170 million in net income, with $1.17 billion in net bookings.
March 31 will also mark the end of EA's fiscal year, with the company anticipating net revenue for the year of approximately $4.875 billion, net income of $980 million, and $4.75 billion in net bookings.