Battlefield V sold 7.3m but missed EA's forecast
Launch delay and lack of battle royale priority the reason for 1m sales shortfall, EA said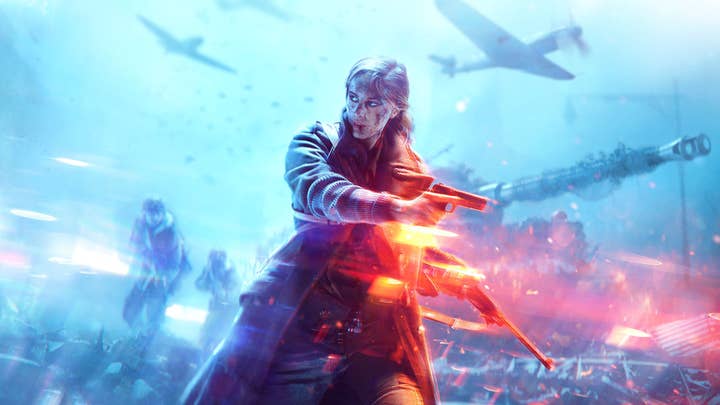 Battlefield V sold 7.3 million units in the quarter ended December 31, 2018, but the EA DICE shooter still missed its sales target.
Speaking to investors following the release of EA's third quarter financial results, CFO Blake Jorgensen admitted that the company had "high expectations" for Battlefield V.
Ultimately it sold 7.3 million units in Q3, but Jorgensen said EA's projections were closer to 8.3 million. Both Jorgensen and CEO Andrew Wilson attributed the game's performance to its delay from October 19 to November 20.
"Unfortunately, the later release date meant the game launched deeper into a competitive holiday window where heavy price discounting was a big factor," Wilson said. "In addition, we also made the decision to prioritise other features, including a single-player experience at launch, over a battle royale mode.
"This year, battle royale modes became incredibly popular in shooter games. As a result of these decisions, we struggled to gain momentum and we did not met our sales expectations for the quarter."
Jorgensen also mentioned "unprecedented competition for players' time" to investors; a possible reference to Epic Games' Fortnite, which was arguably the single biggest competitor for every game launched in the holiday quarter last year.
The slower than expected sales of Battlefield V also had an impact on Origin Access Premier, the subscription service EA announced launched in July last year.
The company anticipated DICE's game to be a major incentive for the service, but EA admitted that Battlefield V "drove fewer Origin Access Premier subscriptions than we had hoped, given the difficult launch of the game."
"We remain committed to subscriptions, and we look forward to attracting further subscribers with the launch of Anthem," Blake Jorgensen told investors. "We are using the launches this year to help us drive the evolution of the service."
EA has forecast Anthem to sell as many as six million units by March 31, 2019.
In late trading, EA's stock value dropped by 18%, reaching a low of $75.20 from a closing price of $92.52.