Crytek refuses to comment on Trion relationship following Warface silence
Update: Exec producer says another closed beta coming soon, "very optimistic about Warface's future"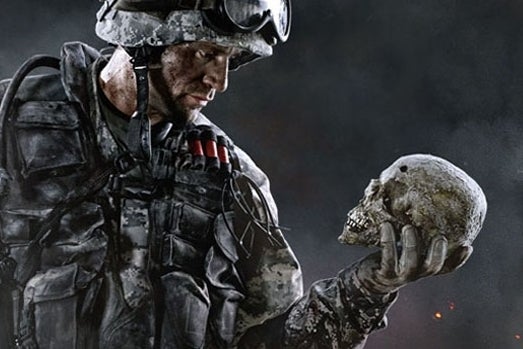 The publishing status of Crytek's free-to-play first-person shooter Warface has come into question, with the developer refusing to comment on whether Trion will release the game in the US and Europe.
The two companies announced a partnership to release the game in the West using Crytek's social layer Gface and Trion's publishing platform, Red Door.
The game has over 9 million players in Russia a year after release. It is due for release in Japan via Nexon, but details of the European and US release have been quiet since the closed beta ended at the start of April.
Trion Worlds has recently cut a significant number of staff, although it indicated that it would continue to pursue a free-to-play policy. Its subscription-based MMORPG Rift has recently been converted to a free-to-play game.
But Trion has removed all mention of Warface from its website.
"Crytek is not commenting on the status of its relationship with Trion at this time," a spokesperson for the developer told VentureBeat.
"We continue in our plans to bring Warface to players in Europe and North America. We remain hard at work on the game, and are setting up the infrastructure required to make Warface the best it can be ahead of its full release. We look forward to bringing the game to players again as soon as possible."
Neither Trion nor Crytek have updated players on the status of Warface since April 9 after the closed beta ended, which has led to over 2,200 comments on the official Gface site.
"We still don't have any official statements, so we don't even know what the status of Warface and the Crytek-Trion contract is," wrote one player.
"Warface is no longer listed on Trion's website, but once again, we haven't been told anything so we're left to sit around and keep playing the guessing game."
GamesIndustry International has asked Crytek for clarification.
Update: While Crytek remains silent about its relationship with Trion Worlds, executive producer Joshua Howard has updated fans about progress on the game, detailing that another closed beta for the UK and US is on the cards.
"After some weeks of silence, we'd like to give you an update on where we currently stand with Warface.
"First and foremost, we'd like to thank you for your feedback and patience over the past couple of months. We hope you know that all feedback is incredibly valuable, since Warface is aimed at being a game service rather than "just a game": it will regularly be updated, improved, and adjusted to provide you all with the most exciting gaming experience possible.
"Although Warface is currently not available in Europe and North America, our teams are not sitting still; we have been compiling all sorts of comments and suggestions to optimize Warface as much as possible.
"Additionally, we are working hard on setting up the infrastructure required to make Warface the best it can be ahead of its full release. This process will take some more time and we are aiming to announce another Closed Beta phase soon.
"Everyone is working very hard to make this happen and we are very optimistic about Warface's future. Personally, I'd like to thank you all again for your ongoing support and for taking the time to drop us a line with your thoughts and comments. Our goal for now is to keep improving! In the meantime, keep an eye on our official news channels for more updates."