Trion hit by mass layoffs
Defiance developer reportedly makes deep cuts to staff, Rift and other games "unaffected"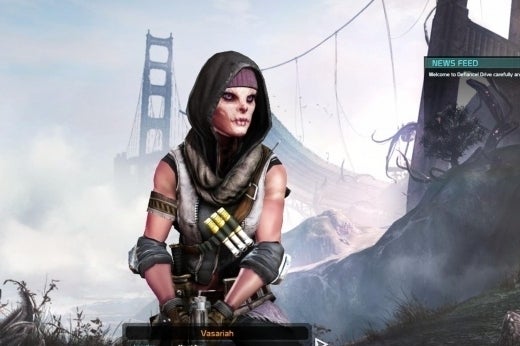 The Defiance TV show is doing well, setting viewership records for Syfy and being picked up for a second season. The transmedia tie-in Defiance game is apparently another story entirely.
According to IGN, developer Trion Worlds instituted a huge round of layoffs today, with the site's sources putting the figure at more than half--possibly as much as 80 percent--of the workforce. IGN is also reporting that some senior developers are being denied severance packages due to "undelivered services."
Trion issued a statement about the cuts, saying, "To best position Trion in a rapidly changing industry, we have reorganized our teams and are expanding our free-to-play offering." The company said it will continue creating new content for the game, and that the rest of its games "were unaffected by these changes." Earlier this week, Trion announced that one such title, the subscription-based fantasy MMORPG Rift, would be converted to a free-to-play game.
As for Defiance, the game launched a couple weeks ahead of its tie-in TV show, landing on shelves April 2 and passing the 1 million registered user mark within a month of launch. It has been in development for five years.
[UPDATE] A Trion Worlds representative has told GamesIndustry International that the 80 percent figure reported is "grossly incorrect."