Show Me Your Warface: Trion and Crytek Take on the West
Cevat Yerli and Lars Buttler on bringing the "next generation of great online games" to the PC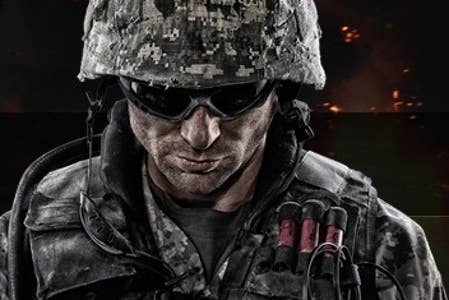 Free-to-play games on PC are about to get cutting-edge graphics, as Trion Worlds and Crytek announced today they are partnering to introduce Crytek's Warface MMOFPS game in the West. They will co-publish and co-operate the game in North America, Europe, Turkey, Australia and New Zealand, using Crytek's social layer GFACE, powered by the Trion platform.
Warface is currently live in Russia with more than two million registered users, winning Best Game and Best Graphics at the Russian KRI Awards. The game offers visuals, AI and physics based on Crytek's proprietary CryEngine 3. Warface provides gamers with a constantly updated extensive PVE (player versus environment) universe of multiplayer co-op missions, and a full set of class based PVP (player versus player) will be available for PC via Crytek's Free2Play social platform GFACE.
"We always had the vision that the next generation of great online games had the same quality as console games"

Lars Buttler, Trion Worlds
Trion's platform, codenamed Red Door, announced in 2011, is a full-scale publishing and development solution for premium online games. Trion claims the platform offers unprecedented flexibility and control for game monetization teams, with a sophisticated server architecture and proprietary toolsets designed to radically speed up the time-to-market for developers creating AAA games for connected devices.
GamesIndustry International spoke exclusively with Trion Worlds CEO Lars Buttler and Crytek CEO Cevat Yerli about the deal as they attended the ChinaJoy game conference in Shanghai, joking that the partnership they've established is so close, they were sharing a single cell phone to talk with us.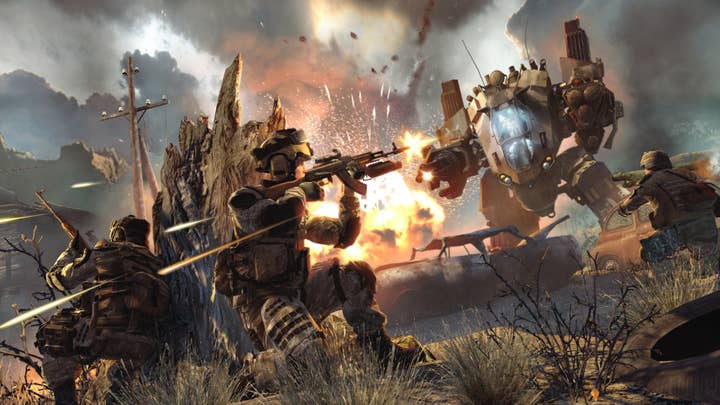 How did this partnership between Trion Worlds and Crytek come about? "For us, we always had the vision that the next generation of great online games had the same quality as console games and that you also be able to offer all the big genres, and that those games would be live, and massively social, fully dynamic," says Buttler. "We felt after Rift, which is of course a great MMORPG, and after End of Nations, which is a great MMORTS, and Defiance, which is a great MMOTPS, the next amazing game for Trion would be a great social FPS. So we looked around and found that the best first person shooter coming out anywhere would be Warface. That's why we decided to approach Crytek and talk to them, and out of this developed a great and really strong partnership."
Cevat Yerli agreed, noting that "We have been working on this for a long time and have been exposed to a lot of publishers over the years as well, from China to Korea and also in the US. In the US the kind of publisher we needed did not exist for a long time.
"Trion has established itself over the years as a visionary publisher in this regard, because they are focused on high-quality online gaming, and that's something we are very focused on as well."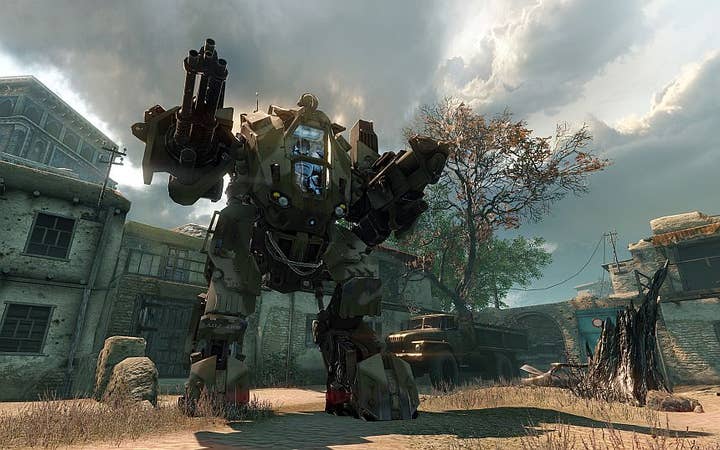 Yerli emphasized that the partnership between the two companies is special; they've spent a lot of time getting to know each other and are ready to get their first joint effort to players. "Going forward with online gaming and free-to-play and social, our first outing will be Warface with our platform GFACE," offers Yerli.
"We looked for a partner where we can bring the platforms and games together, and truly build a synergistic relationship. The phrase 'synergistic relationship' is usually abused in business terms, but we truly have found somebody with Trion that really has this synergistic effect. Looking at how Trion envisions their publishing platform Red Door, it truly is the leading platform, and is a big time-saver. It's a complementary piece of the puzzle for going online, free-to-play and social."
A big part of the desire for a close working relationship is due to the nature of an online game, and Yerli stresses how well the companies seem to fit. "At a cultural level, the companies fit together very well. This partnership is not like a typical partnership with a published game where you enter it and three or four months after it ships, it's over. With Warface we're entering into a service agreement partnership where we want to service Warface successfully for the next 5 years, and even more eventually."
"If people find something lacking on console and move to our game that's a great thing for us. That could happen, but it's not our intent"

Cevat Yerli, Crytek
Warface is a massively multiplayer FPS that combines both PVP and PVE play. Crytek used its long expertise with these games to build something special. "When we started Warface we analyzed the entire free-to-play market," says Yerli. "We were working on finishing up Crysis, and we said we must bring a high-quality, single-player experience to the online world. We must also bring a very strong PvP, but a new kind of PvP concept, not just for the Eastern market, but for the global market. One that is much more social, one that is much more competitive, one that supports global competition."
"Our focus is to be very innovative and global PvP, and acquiring gamers by making the entrance easy. For that part we implemented a very novel and innovative persistent online PvE contest, so that you can join the game and your world, and build your character effectively through a cooperative experience that has much more cinematic qualities than any of the FPS games right now. It's really about being a true AAA experience."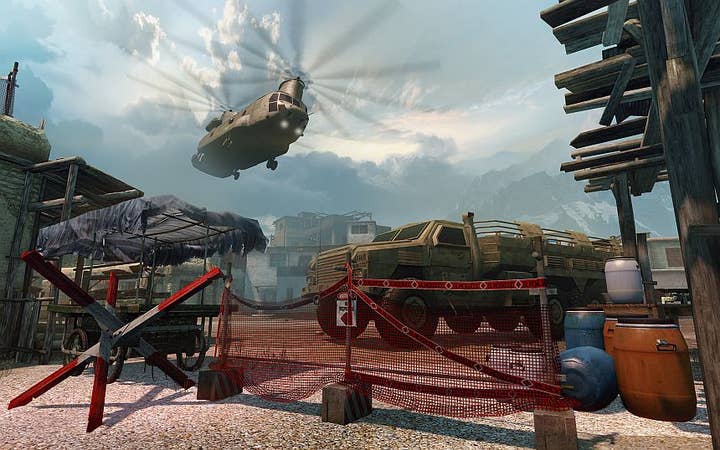 While the partners aren't specifically targeting console FPS players, they admit that could be a significant part of their audience. "It is our goal to make Warface successful, the number 1 online FPS game," offers Yerli.
"If people find something lacking on console and move from console to our game that's a great thing for us. That could happen, but it's not our intent."
Buttler made it clear that he thinks the game's underpinnings give it an advantage. "We built the entire company around the idea that online games will have similar quality to traditional packaged goods games, but then will actually be superior because they will have better business models that are tailored to every individual player, they will have content tailored to every individual player, they will be much more social, and they will be persistent. We think that Warface, like the original Trion games, is really fulfilling this vision."
The free-to-play model is going to be the dominant model for PC games in the future, according to Yerli. "I think free-to-play is an inevitable business model, because it is the most user-friendly business model."
"If it's not a pay to win model; it has to be about paying to save some time, but not extra abilities. You only pay for vanity or time. I think it will be the long-term business platform for both console and PC. We are now in a situation where PCs are far more user-friendly than consoles. We are preparing for this future in a big way."
Buttler agrees, noting that "we also believe very strongly that the future is very flexible business models, so people can spend differently. We put a lot of effort into our Red Door platform's microtransaction engine. We believe very strongly that the business models of the future are tailored to people's needs. It is your choice as a consumer, and we feel it is incredibly powerful."
"We also believe very strongly that the future is very flexible business models, so people can spend differently"

Lars Buttler, Trion Worlds
Crytek has put in a lot of effort to give Warface a hardworking social component. "People have been talking about how to do social in hardcore games," Yerli points out. "Usually social has been done in casual games, on systems like Facebook. Over the last few years, and this cannot be done overnight as you can imagine, we have built Warface as a truly social FPS game, and GFACE as a social platform for entertainment and gaming, which we're going to launch with Warface globally.
"It's designed to support that flexible free-to-play mentality but also a new kind of home for core games. Once they play the game and are looking for competitive partners, they will be matchmade in a way that is very new, and socially graph-driven. You're going to be paired either with your friends or other people in a leveled way, so you won't get your ass kicked right away."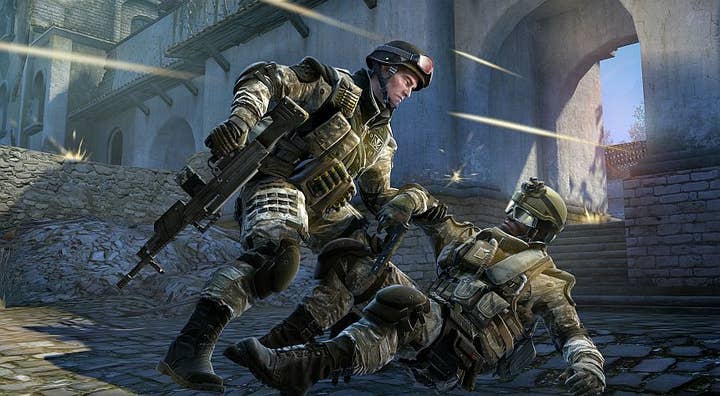 Buttler adds, "If you look at the online RPGs that came first, when they were just PvP, they were quite niche. The addition of strong, large-scale PvE really made them mass-market. We think that with Warface being both PvP and PvE and really social, the game can dramatically extend the player base for online FPS."
There will be a social graph function in GFACE where you can import your friends. "It's always more fun with your friends, right?" says Yerli. "We believe the future of gaming platforms is one where you can play with your friends in real-time. This is literally our design paradigm for GFACE. You go into the game with friends, you play on GFACE with your friends together. You want to easily flow with your friends from one game to another game. GFACE is an open platform, it's going to be a very congenial open platform where you can bring friends to core games."
Buttler doesn't want to give more details now, but talked in general terms. "We're going to talk about this more in the future. Our partnership extends beyond Warface; there is a cooperation that goes deeper. Red Door and GFACE are very complementary in terms of back-end developer focus and then front end consumer focus."
"Warface is the first product out of this partnership that we bring to market together, we think Warface is the perfect start. It's dynamic, social, console-quality, online product, so it fits great with our vision as well. We think it's an amazing start to a long-term partnership."
There is no official launch date yet, but Buttler noted that it would be out soon. "We plan to go live before the end of the year. It will be launched in Korea by Nexon and in China by Tencent. Trion, just like Crytek, is obsessed with running a game as a service. We want it to be more social, more dynamic than any other game out there."