Consoles make a comeback in 2014
The introduction of the new gen hardware did exactly what many hoped, breathing life back into a stagnating marketplace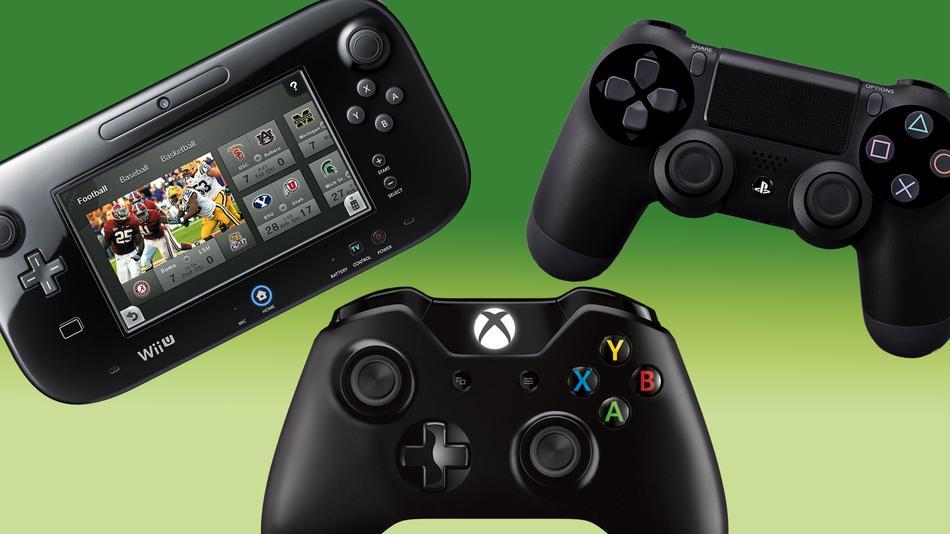 Editor's note: This is part of a series of features this week that look back at the biggest news trends of 2014.
The last few years of the previous console generation were generally pretty bleak. The Xbox 360 and PlayStation 3 had been on the market for the better part of a decade, hardware and software sales were plummeting, and some felt innovation was falling by the wayside as developers eagerly looked for fresh platforms to spark creativity. Indeed, Ubisoft chief executive Yves Guillemot was one among a number of key voices at publishers who felt that the console cycle had dragged on past its welcome.
"We need new consoles and at the end of the cycle generally the market goes down because there are less new IPs, new properties, so that damaged the industry a little bit," he said at the end of 2012.
Fast forward to this holiday season, and it would seem that the calls for new consoles to revive the business were largely accurate. Looking back at 2014, it's clear that excitement for the PlayStation 4 and Xbox One drove the AAA market. In every NPD Group report we covered, hardware sales skyrocketed as consumers simply couldn't get enough of the new consoles. Microsoft has shipped 10 million Xbox One units as of November, while Sony's PS4 installed base is close to 14 million now. By comparison, during their respective first years, the Xbox 360 sold fewer than 8 million units and PS3 had shipped around 10.5 million.
The difference between the seventh and eighth generations of course is that Nintendo's console platform suffered a precipitous drop. While the original Wii caught lightning in a bottle and soared to 20 million units in its first year alone, the Wii U - now completing its second year on the market - has yet to even reach half that figure (sitting at 7.29 million as of the end of September). That said, even Nintendo is now feeling some momentum and analysts are expecting it'll have its best holiday in years, driven by Super Smash Bros., Mario Kart 8 and new revenue sources like Amiibo.
"The landscape is changing, and the platform is becoming the retailer itself, much to the chagrin of companies like GameStop"
On the software side - at least in terms of the AAA market - Guillemot's hope that new consoles would drive more successful new IPs has proven partially accurate. While we've seen commercial successes like Watch Dogs, Bungie's Destiny, EA's Titanfall and a solid showing from Insomniac with Sunset Overdrive, there were others that performed average at best - Knack, Ryse, etc. - and the rest of the market has been saturated with the same AAA franchises we've grown accustomed to (Assassin's Creed, Call of Duty, Forza, Dragon Age, Far Cry and more). The good news is that anticipated new IP like Evolve, No Man's Sky, The Order 1886, Bloodborne, The Division, and Quantum Break, to name a few, is still coming.
The bad news is that console software no longer "just works." In the old days, you'd choose console over PC because you knew that when you put in that cartridge or disc, it would boot up and you'd be playing shortly (longer load times notwithstanding) without significant errors. Now, with eighth generation consoles more connected than ever before, you're often confronted with day one patches, mandatory updates to make anything playable online, and even then you may run into problems, as evidenced by the troubles encountered by Drive Club, Assassin's Creed Unity, Master Chief Collection and more. This is really the subject of a separate editorial, but if publishers continue to ship broken products, they should at least treat them like unfinished games and charge far less, effectively beta testing with users similar to Steam's Early Access.
The more exciting element of the new consoles essentially being always-on is that digital gaming is reaching new heights. On the AAA side you can buy any major release digitally on day one, and indeed digital sales are becoming a larger and larger portion of a title's total. Some of the year's top games took in 20 percent or more in digital receipts - and that's great news for publishers who receive higher margins on digital sales. The landscape is changing, and the platform is becoming the retailer itself, much to the chagrin of companies like GameStop.
On top of the AAA business, Sony, Microsoft and Nintendo have all made great strides in bolstering their digital storefronts, offering numerous titles on a smaller scale, often from indies. Sony, most of all, has capitalized beautifully on this, luring in indies and grabbing the attention of gamers with free games as part of PlayStation Plus. The focus on indies has not only helped to diversify consoles' offerings in the early part of this console generation, but it's also served to offset some of the gaps left by the still-in-development or delayed AAA IP.
"260 million units is hardly small potatoes, and ultimately, if you make a unique and innovative console game you can still be incredibly successful without chasing the mobile scene"
So where do consoles go from here? Needless to say, judging Xbox One and PS4 on just one year of sales isn't going to tell us where they'll be in five or six years. But barring a major surge in 2015 and beyond, it doesn't look like the eighth generation will significantly outperform the prior generation. In fact, Wedbush Securities' Michael Pachter expects around 240-260 million consoles to be sold when it's all said and done. The Xbox 360, PS3 and Wii combined for 260 million, so the eighth generation ultimately could see flat sales. "So it's not a growth industry. For everyone in this room not chasing that market, you're going to be fine. The market is going to get a lot bigger, just not on console," he said at the recent Game Monetization conference in San Francisco.
Indeed, the overall gaming pie will be getting much, much bigger, thanks to the booming mobile/tablet sector. A new IDC Research report points out that the smartphone and tablet gaming installed base has topped 1 billion in 2014. So consoles obviously are becoming more of a "niche" market, but that's not really a fair word either. 260 million units is hardly small potatoes, and ultimately, if you make a unique and innovative console game you can still be incredibly successful without chasing the mobile scene.
In 2014, consoles put their foot down, shouting "I'm still here and I'm not going anywhere!" It remains to be seen how they'll fare over the long haul, but memory constraints on devices and bandwidth troubles online will make it difficult for them to be replaced by any phone, tablet or streaming service any time soon. Moreover, if virtual reality does begin to take off, consoles could have another exciting avenue to pursue as we've seen with Project Morpheus (no expensive gaming PC rig required). And perhaps then motion controls like Kinect and Move, which - let's face it - were essentially swept under the rug in 2014 will be given new life as VR accessories.
Pressure from other platforms and technologies isn't the only challenge consoles will face, however. It's ultimately the business model that will have to evolve in order for the industry to really move forward. Mobile has been dominated by freemium, which isn't always ideal, while console often asks too much of its audience with $60 purchases and a flow of DLC add-ons. Customers deserve more options. As Xbox co-creator Seamus Blackley told us a year ago, "What we need is the next generation of business infrastructure to make [innovation] possible. And iOS isn't doing a great job at that. There needs to be new excitement injected into the console world to provide more infrastructure for that to happen."