Mobile gaming installed base tops 1 billion - IDC
Research firm expects mobile game downloads to reach 60 billion worldwide by 2018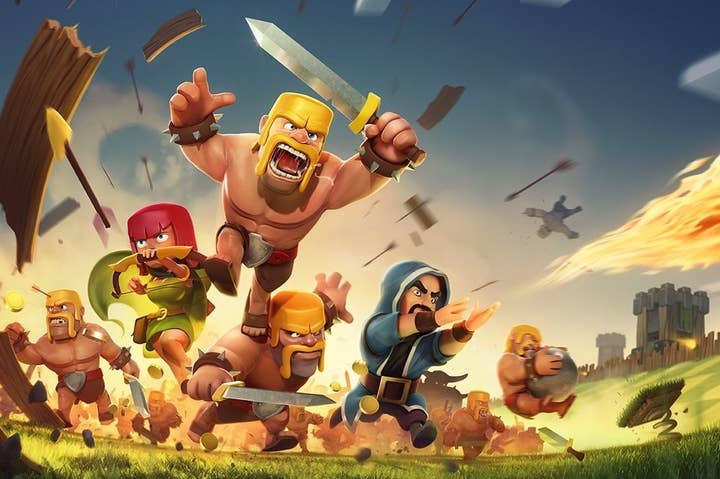 The mobile gaming business has been one of the biggest growth sectors for the industry, and it's not showing signs of slowing down. A new IDC study shared with GamesIndustry.biz shows that the worldwide installed base for mobile (smartphone/tablet) gamers has eclipsed 1 billion. IDC counted smartphones and tablets used for gaming "at least once every three months."
"Mobile gaming has rapidly emerged as the brightest star in the gaming universe," said Lewis Ward, IDC's research director of gaming. "The number of games downloaded to smartphones and tablets worldwide will nearly double to more than 60 billion games between 2014 and 2018. In this context, it will become increasingly difficult for the major handheld game console providers to compete effectively. The market as a whole will grow rapidly, though, and swing dramatically in the direction of Asia/Pacific and Android-based devices in particular by 2018."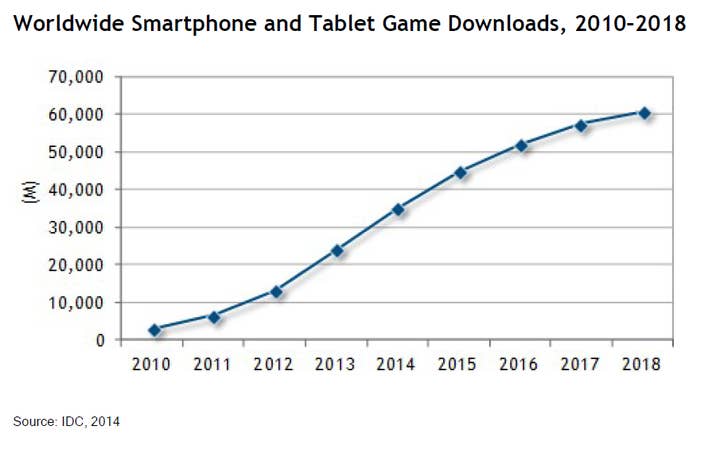 IDC noted that 44 percent of smartphones and tablets around the world are now used for gaming. In North America specifically, about 157 million smartphones and tablets were used to play games as of late 2014, which represents an eight percent jump year-over-year. Additionally, about 48 million people in North America paid for a smartphone/tablet game in 2014 and IDC expects total North American mobile revenue to close around $4.8 billion this year. Ward added that the iOS App Store is leading Google Play "by a healthy margin."
While tablet gaming has come into its own, in terms of sales, smartphones still rule the day. "Since smartphones are far more ubiquitous than tablets, even though tablet gamers tend to more often pay for mobile games (tablet gamers have a higher ARPPU), over three-quarters of all mobile game revenue will still be generated on smartphones in North America this year," Ward said.
Another area of the report shows that online multiplayer can be a key to success on mobile. IDC found that games that supported the feature typically monetized better than those that only provide single player experiences. In this regard, the MOBA genre could be primed to take off in 2015 on mobile, and eSports could come along for the ride.
"The time is ripe for mobile MOBAs. In 2015, we're likely to see some breakout hits in this direction. The 4G LTE infrastructure is to the point that a critical mass of mobile MOBA gamers can form, and the latency is low enough that gamers on cellular can compete effectively against those playing on WiFi," Ward commented. "One of the big barriers to mobile MOBAs, however, is the fact that multiplayer VOIP is hamstrung. It's basically very tough to do live co-op games that leverage VOIP today, so this important, team-based aspect of MOBAs is practically missing from mobile environment. Part of the issue here in the U.S. is that there are 911 system integration issues to be worked out on smartphones (that of course don't apply on PCs or consoles).
"There's still every reason to believe that the sophistication of mobile games will take a big stride forward in 2015, and part of this evolution will be about delivering richer live, team-based interactions. The eSports phenomenon will spill over onto smartphones and tablets in 2015."