Codemasters: "It would be naive to think costs remain the same" on next-gen
But CEO Frank Sagnier is optimistic as Dirt 5 is positioned as a key title in Xbox Series, PS5 launch line-up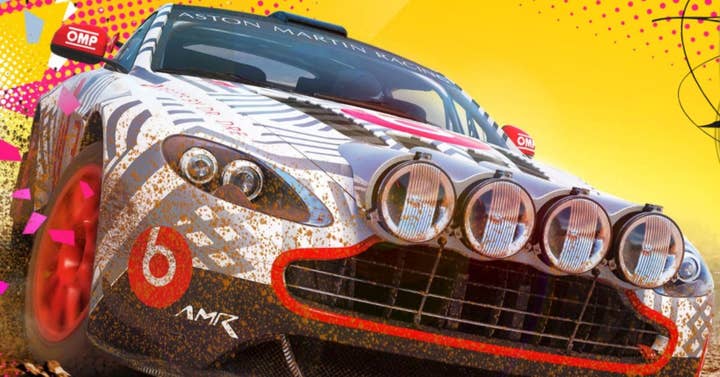 With a new generation of technology inevitably comes a dramatic rise in development costs, as studios try to eke out every ounce of power from the hardware.
The conversation around both Xbox Series X/S and PlayStation 5 has inevitably explored the technological leaps from what their predecessors were capable of, whether it's the more visually obvious elements like ray tracing or more functional aspects like the rapid load times afforded by solid state drives.
Speaking to GamesIndustry.biz during our recent Investment Summit Online, Codemasters CEO Frank Sagnier said his company has been well prepared for this generational transition, and is optimistic the increased investment will pay off.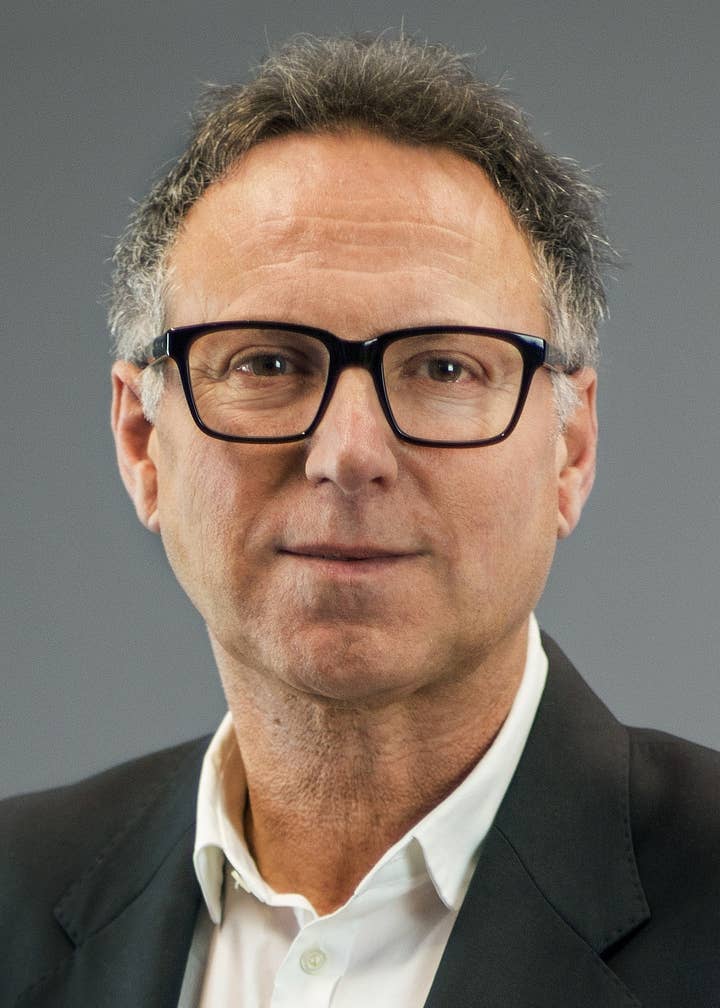 "It would be naive to think costs would remain the same when you've got so much more power in those machines," he said.
"There are still going to be games that do well and don't have to spend millions, but when you make games like racing where you want the best looking cars, where you want 60 frames per second -- in fact, we're probably going to see 120 frames per second on next-gen with Dirt 5 -- there's a lot you have to build, and that costs money.
"But if you can build good games, they're making more and more money as well because there are more consumers, and they're selling for longer. Games-as-a-service allows you to keep your consumer engaged and help you finance the next game coming. We spend more, but the reward is more as well."
Codemasters stands to do very well out of the arrival of Xbox Series X/S and PlayStation 5. Historically, racing games have been a staple of a next-gen launch line-up. The genre can be the perfect showcase for the visual and performance leaps a new console provides.
"Games-as-a-service allows you to keep your consumer engaged and help you finance the next game coming. We spend more, but the reward is more as well."
But with no Need For Speed, no Forza Motorsport due on Xbox this year, and no word on whether the new Gran Turismo will make it to PS5 in time for launch -- although Sony's upcoming presentation later today could change that -- the UK publisher's rally game Dirt 5 is currently the only major racing game heading to the next generation of consoles in 2020.
"Every time there's a new console launching -- let alone two -- it's a very exciting time in the industry," said Sagnier. "First of all you get new technology, and the opportunity to innovate and do new things. You get a huge amount of buzz, marketing spend... Every time there's the launch of a new console, there's a good chance for the market to grow. It's a boost for the overall industry and the opportunity to attract new players.
"We know racing games perform very well on new consoles, and we're very excited to be at launch. I don't think there's been a single launch of a new platform without a new racing game and we're honoured to be one of those... There are many genres, but racing is one of the best to demonstrate new technology."
Dirt 5 isn't only heading to traditional platforms -- it's also going to be released for Stadia. Codemasters is one of the few major publishers that threw its hat into Google's cloud gaming ring early on, with Grid arriving on the service around launch and F1 2020 released for it back in July.
While Sagnier did not share numbers, he did say Grid on Stadia "performed really well for us," and he sees streaming platforms as a key opportunity going forwards. In fact, the CEO was most optimistic about its potential to expand the industry -- and not just with new consoles and cloud gaming.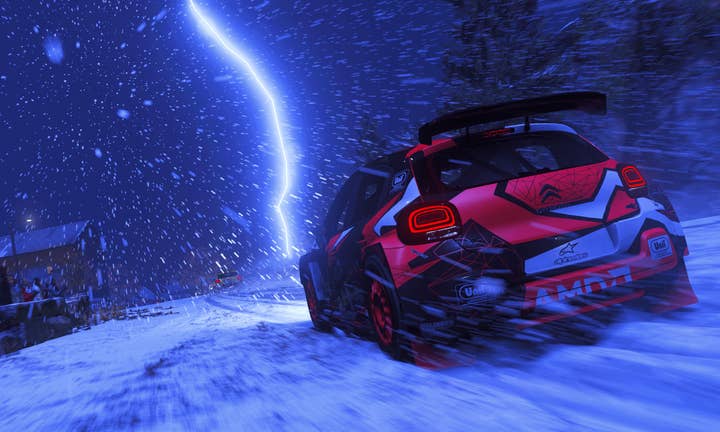 "It's an amazing time to be in the industry -- but I've been saying that for 25 years," he said. "It's just getting more and more exciting.
"It's exciting because we're attracting a wider audience. We can do more innovation, we have more opportunities to engage our consumers. And today, between streaming, PC, console, free-to-play, mobile, cross-play, there are so many opportunities ahead of us. At the end of the day, it's down to making a great product -- it's always down to a great game.
Sagnier also pointed to the ongoing rollout of 5G as a key driver between the shift towards cross-play, Sagnier said, suggesting cross-play could be the big game-changer for the industry.
"Hopefully one day there'll be cross-play on everything so we have full liquidity on everything, everyone playing with everyone regardless of which device they're using," he said.
"It's an amazing time to be in the industry - but I've been saying that for 25 years. It's just getting more and more exciting."
"And we're heading there. It's not if, it's when. And that's why it's so exciting because we're all working towards that goal. We want our consumers to enjoy our games in any form they wish.
"When you've got a big game and you've got millions of customers on each platform, you're okay. But it can be frustrating if you want to play with your mate and he hasn't got the same device as you. The games that are cross-play are gaining a lot of momentum, and I'm really hoping we'll be able to get there at some point."
Codemasters has been through some dramatic changes over the years -- most notably the success of its IPO and becoming a public company. Asked about the impact this had, Sagnier said it changed the way things operate but "mostly for the better."
"Being accountable to the City and the investors forces us to have a clear strategy and focus on delivering expected results," he said. "You need to find the right balance, of course, between short-term profit and long-term shareholder value -- that's always a problem when you're a public company. But also being public allows you to access funding which we benefited from when it came to making the acquisition of Slightly Mad Studios.
"It is time consuming, there's no question about it. You feel like you're on a treadmill, you need to do better next time. But it keeps you focused, and overall it's been a very positive experience for Codemasters."
The Slightly Mad acquisition has been another significant change for Codemasters. Purchased for $30 million back in November 2019, the Project Cars developer adds another high-profile racing franchise to Codemasters' portfolio.
On the motivation behind the deal, Sagnier simply pointed to Slightly Mad's track record as a "proven AAA racing developer" with "amazing talent and tech."
"Slightly Mad had been competitors for so many years and suddenly they could become our greatest ally," he said. "We could see that getting together would be like one plus one equals three."
Whether or not Codemasters will make more acquisitions is unclear. Once the company behind a range of titles such as comical fantasy outing Overlord or military shooter Operation Flashpoint, the publisher has spent the past decade concentrating almost exclusively on the racing genre.
That strategy hasn't changed, Sagnier said; Codemasters is determined to be the world leader in racing games so any acquisition would need to be in line with this. It might seem counterintuitive to purchase more racing franchises -- effectively creating competition for the publisher's existing titles -- but Sagnier said the goal is not to add more IP but make the established ones even bigger.
"Going forward, if there are acquisitions to be had, it has to be a cultural fit and a way to enhance our leadership position," he concluded. "To be clear, we're looking for racing games, we're not going to be looking for a first-person shooter at this point."
You can watch the full interview below.