Why Codemasters is finally ready to float
Ten years on from its aborted IPO, the UK racing specialist discusses how games-as-a-service and the push to mobile will secure its future
News of Codemasters' plan to go public was met with a warm reception this week, but it's not the first time the publisher has tried to float.
Back in 2008, plans were underway for an Initial Public Offering but a combination of debts and the global financial recession forced the UK firm to abandon this strategy and focus on fortifying the business.
It has been a rough decade for many, and Codemasters is no exception. The firm has since doubled down on racing games, following failures with shooters such as Bodycount and disappointing sales for the Overlord series. Securing the Formula 1 licence has helped bolster Codemasters portfolio, and even the Dirt rally series has gone on to thrive despite the passing of its former headliner Colin McRae.
There has even been a significant change in management, with long-serving CEO Rod Cousens stepping down three years ago. Frank Sagnier, who took the helm following Cousens departure, tells GamesIndustry.biz that, while the decision to scrap previous IPO plans was "unfortunate", Codemasters - and indeed the games market - is in a much better position today.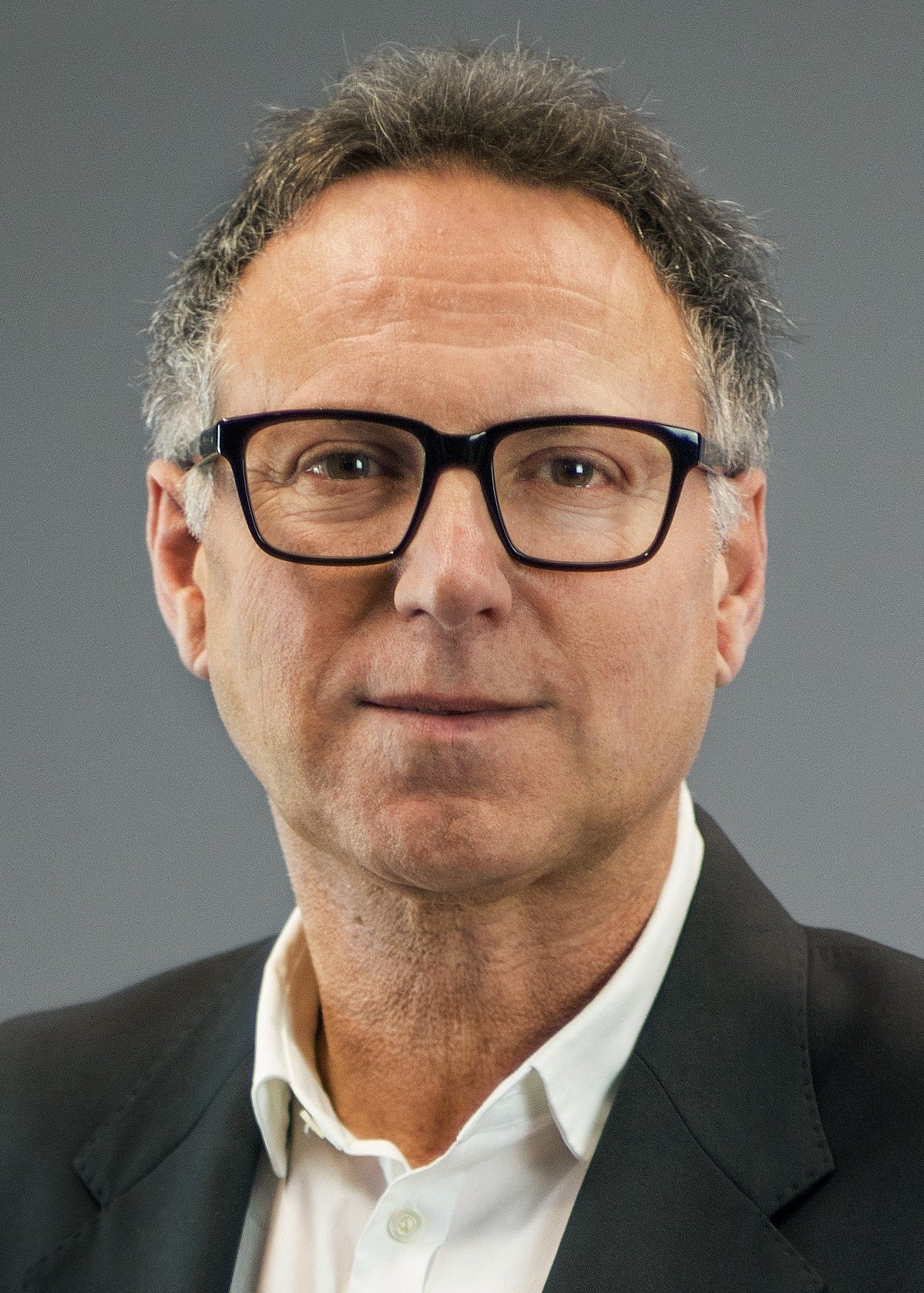 "The industry has changed," he says. "It's not like it used to be where things were very hit and miss. Digital is ensuring a prosperity and predictability for revenue that we didn't have before. We can manage games companies now like you can manage other companies that are less cyclical.
"You always depend on the quality of your game, but if you look at the companies that are doing well now, they've all got franchises that make money for many, many years. It's no longer about one-hit wonders... The stability is more reassuring for investors - there's predictabilty and there's growth."
He continues: "One of the things we've seen, particularly in the UK market is a stronger understanding of what the games industry can bring, not just in terms of the money itself but also in terms of profile and jobs. It's an industry the UK is doing very well in, and there have been a few UK companies that have floated recently and are doing very well. So it's a good time to go [public]."
Sagnier is clearly not alone with this viewpoint. Earlier this month, indie publisher and Worms developer Team17 announced plans for an IPO, with a valuation of up to £230 million, while Team Sonic Racing developer Sumo Digital completed a £145 million IPO just before Christmas. So what's driving this sudden surge in successful UK studios?
"The industry has changed. Digital is ensuring a prosperity and predictability for revenue that we didn't have before... The stability is more reassuring for investors"
"The UK has been a strong place for games development for many, many years," says Sagnier. "There have been some difficult times, but in terms of talent, there's a lot of it in the UK.
"We got a lot of help through the video games tax relief, which helped developers and the whole industry in the UK. The talent is there, and [the market] is reshaping to what it should be. I just think the opportunity now and the shift to digital is making a lot of companies more profitable than they used to be and it's time to accelerate. I don't think there's any limit as to where you are - it's all about the talent, and the UK has a lot at home and from all over the world, coming to develop games here."
Looking at Codemasters own IPO plans, the company is expected to be valued at £280 million. Sales of its shares on the London Stock Exchange's AIM sub-market are expected to generate £160 million for Reliance Big Entertainment, which will remain Codemasters' majority shareholder.
Far from taking this opportunity to exit the business, Sagnier tells us Reliance plans to "crystalise their investment", and actually increased the number of shares it would sell as it became apparent that demand for Codemasters stock was higher than anticipated.
Codemasters is also hoping to raise £10 million for company directors and senior management and a furter £15 million that will be invested into the business. Sagnier describes the goal of the IPO as helping Codemasters to "accelerate our leadership in the racing segment", with the intention of enhancing the company in a variety of different ways.
"We think the IPO can help us raise the profile of the group in general, help us attract and retain top talent, and we want to get some working capital we can invest in our games," he explains. "We certainly want to invest more in games-as-a-service, something we haven't done until now. And we want to continue to engage with our users, and to build on our tech. For all of these reasons it's important to get some working capital."
"There is no need to have a lot of cash sitting in your bank account when you are generating cash already. We've taken enough money to cover the most important needs"
He also notes that being a public company would allow Codemasters to explore mergers and acquisitions, but stresses that "there are no big expenses in mind" - merely that the publisher is open to the possibility.
Underlining this point is the £15 million set aside for growing the business. For a company of Codemasters's size and legacy, this doesn't seem like a large enough amount to have a significant impact on its strategy. But Sagnier points out that Codemasters is a "cashflow generating" company, making enough money to get by primarily on its own steam.
"Clearly, if we were going to do an acquisition we may need to go back to the market and ask for more money, but at this point we don't have an acquisition in mind," he reiterates. "There is no need to have a lot of cash sitting in your bank account when you are generating cash already. We've taken enough money to cover the most important needs - more people, improving our tech - but if we need a bigger amount to cover something in the M&A area, we'll come to it when we have that opportunity."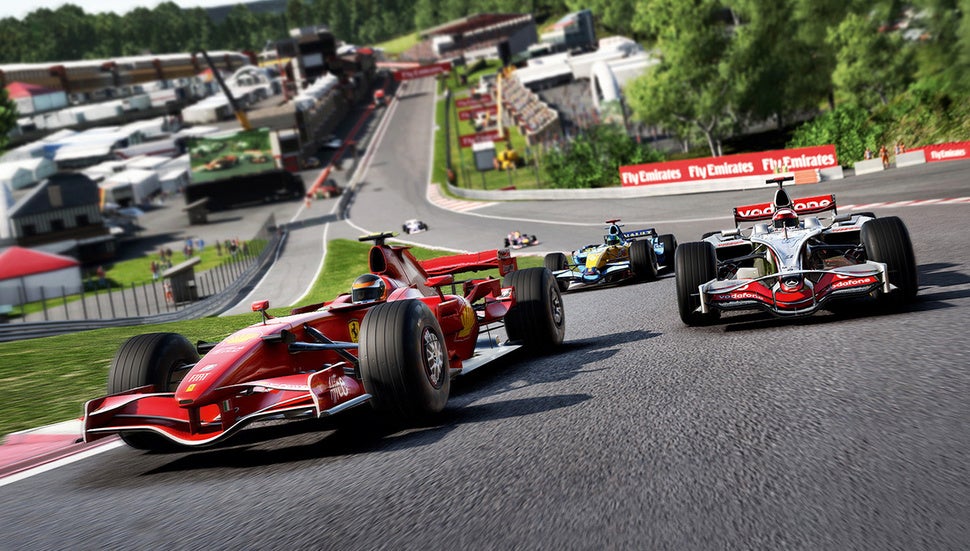 Much of the talk around Codemasters' IPO has revolved around its planned push into the mobile market, a sizeable segment in which the publisher's presence is negligible. A cursory trip to the iOS App Store finds that it has just five games on smart devices, the latest being 2016's Formula 1 title. However, Sagnier recognises that strengthening its portfolio on app stores will be essential to growing Codemasters' audience, and therefore its business.
"We basically help more consumers access our current games, perhaps on different platforms - and clearly mobile is doing very well," he says. "It's a big chunk of the market today, and it's an area we're looking into.
"If we can crack the mobile market, which is not the biggest chunk of our business, it's definitely something we want to look at"
"If we can crack the mobile market, which is not the biggest chunk of our business, it's definitely something we want to look at. If we can bring our franchises to tens of millions of consumers, we'd be more than happy to do that. We think there's a way to do that, that's what we're looking into at the moment."
Of course, mobile stores already have racing hits, from Gameloft's Asphalt series to Zynga's CSR games. Nonetheless, Sagnier is confident Codemasters brands like Dirt, Grid and the F1 licence will help his firm carve its own place in the market.
"There were established franchises in first-person shooters, then you saw Fortnite coming out - so it's possible," he says. "We have a reputation. Our games are very strong multiplayer games... I believe there's something there that could make a difference. It's certainly going to be around multiplayer and competitive gaming as opposed to some of the type of racing games you see [on mobile] today. I think there is still room for these type of games."
Codemasters will in no way be abandoning console and PC in favour of smart devices. On the contrary, Sagnier describes games-as-a-service titles on these traditional platforms to be the publisher's "number one priority", with further plans to introduce new IP like the upcoming Onrush.
"We're not looking to go outside of racing at this point," the CEO adds. "That doesn't mean we'll never look into it."
Quite what Codemasters has planned in terms of live service games isn't clear yet, but with rival publishers like EA reporting these account for 40 per cent of revenues, it's no wonder this is the priority. Sagnier also tells us the firm is investigating "streaming and subscription models" as he believes "those will be a big opportunity for the future" - but again, any strategy here is in its exploratory phase.
Ultimately, the IPO will only prove how robust Codemasters can be as a publisher. Having first opened its doors more than thirty years ago, the UK publisher has weathered the many changes to both the UK games industry and the global one, and with such conservative plans for the money raised by this floatation, it's clear that Sagnier and his team plan to ensure the studio is still relevant for a long time.