Chris Remo leaves Double Fine
Joins new studio Campo Santo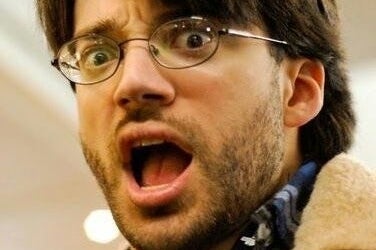 Developer Chris Remo has revealed he's swapping his numerous duties at Broken Age studio Double Fine for Campo Santo.
Campo Santo is the home of Jake Rodkin, Sean Vanaman, Nels Anderson and Olly Moss and was formed last September.
For those asking: I've left Double Fine—best place I ever worked. Sad to leave my friends there, but excited to join friends at @CampoSanto!

— Chris Remo (@chrisremo) February 6, 2014
Thrilled that one of our best friends in the world, @chrisremo is coming over here to make some stuff. Welcome, brother!

— Campo Santo (@camposanto) February 6, 2014
Remo has a strong industry pedigree with a wide variety of experience. As well as spending nearly two years with Double Fine as community manager, writer, web developer and composer he's also worked as a freelance composer on titles like Gone Home. He spent 16 months with Irrational Games, and was the editor-at-large of Gamasutra.
Campo Santo has so far been rather coy about its first title, but it has partnered with Portland-based Mac and iOS developer Panic for the project, and Anderson has publicly said he wouldn't want to make a mobile or free-to-play title.