Celebrating Black games talent should extend beyond Black History Month
The games industry, and GamesIndustry.biz, has a lot of work to do in better representing Black voices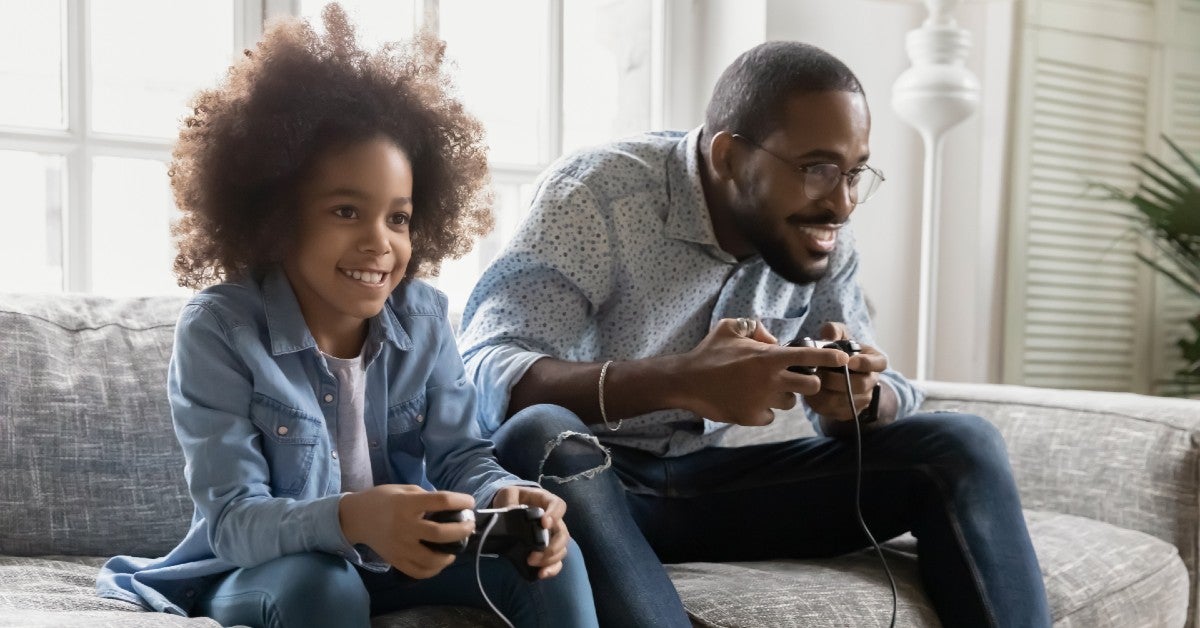 Black History Month serves as an annual reminder of the many accomplishments of the Black community, but also of how sparingly we celebrate those accomplishments the rest of the year.
It's common for Black History Month to prompt the publication of features and interviews that celebrate key figures and raise awareness of up-and-coming talent. Any efforts in this regard are welcome, but ideally this would be a year-round effort -- the barriers Black voices face in being heard don't go away when March arrives.
Certainly, representing diversity and exploring how the industry can improve in this regard is an increasingly important goal for this very site, so we decided to round-up our coverage from the past year showcasing a range of Black developers and executives at various levels of the industry.
But when we actually compiled our coverage of Black talent in games, it wasn't as robust as we had hoped.
For the record, here's the selection we found:
We also collated the various write-ups of talks and panels, as well as our own Academy guides, that feature a range of voices including those of Black games professionals. Once more, we recognise that having a diverse array of people in such pieces is not an accomplishment; it's a requirement.
In addition to those, there were a number of Black industry figures celebrated in our year-end Game Changers feature.
It remains important for us to speak to a wider array of studios and developers about a broad range of products, and any piece we can produce in such a manner is a step towards better representation. But we also recognise we can do better. We will do better.
The games industry in general should do better, too. Black History Month can, unfortunately, be treated as a PR beat, an opportunity for companies to show how diverse, inclusive and representative they can be. On the one hand, it can convey a desperation to appear genuinely concerned about the ongoing racial divides that linger today. But if companies with the resources and reach do manage to elevate Black voices in any way, regardless of the motivation, this will have its benefits.
With that in mind, we also wanted to document the Black History Month celebrations of video games publishers, developers and other related companies. But as with our own coverage of Black developers, this year's efforts are fewer and further between than we would like.
Xbox seems to have gone biggest, with a a number of initiatives designed to support people from underrepresented communities trying to break into the games industry, plus encouraging Microsoft Rewards customers to donate points towards charities supporting Black communities, such as Black Girls Rock!, Cxmmunity and Gameheads.
The platform holder will also focus on Black streamers in its broadcasts throughout the month, release commemorative Gamerpics and avatar items, and is offering free content and in-game events in various titles, such as highlighting Black figures from American history in Age of Empires.
Streaming site Twitch is honouring Black History Month with a new Black Brilliance Recommended section on the site's front page, presenting more than 1,300 Black creators and their content, as well as a two-day fundraiser for The American Heart Foundation featuring Black speedrunners.
Rocket League developer Psyonix is offering three free player anthems -- a song that plays when you achieve certain things, like scoring a goal -- from historic Black artists, with plans for more podcast and video content from Black members of the game's community.
Discord will spend the month sharing "stories of Black joy" as well as promoting select organisations, shops, artists and media.
We know there's more happening in the industry around Black History Month, but few have been given the prominence or PR push the way this handful of efforts has. And let's not undermine these efforts: anything that promotes and supports Black communities in gaming is worth doing. But we can't help but hope more of the industry gets behind this in future, and sustains such efforts year-round and well into the future.
(If your company has a Black History Month activity or celebration you'd like added onto this article, let us know via news@gamesindustry.biz.)
Black games talent will never be something that should solely or primarily be celebrated to tie in with an annual observance. Having a moment where these voices are made louder than usual is important, but they should also be amplified throughout the year, and this is something the GamesIndustry.biz team will endeavour to do.
The games industry is becoming more diverse than it ever has been historically, but even then, there is a lot of work to be done. A recent Washington Post article noted that, while the percentage of Black game developers has doubled in the last 16 years, it's still just 4% of all development staff.
That 4% needs to be highlighted better so it can grow. There should be more chances for those from underrepresented communities to speak out, not just about the hurdles they face and how they overcome them, but about the unique and creative work they do, and in much the same way other folks with much better representation often get to do.
We know it is on us to do our own legwork and make this happen, but we also want to open as many avenues as possible for us to discover and highlight more Black talent. Anyone who wants to reach out, or wants to recommend someone we should speak with, can email us at editorial@gamesindustry.biz.
Update: Mobile publisher Kuuhub reached out to let us know about the Black History Month event it is running in its coloring book app Recolor.