Black Game Developers Fund on rebranding, evolving, and expanding
Strategic advisors Sithe Ncube and Justin Woodward discuss the Humble-backed venture's next steps to independence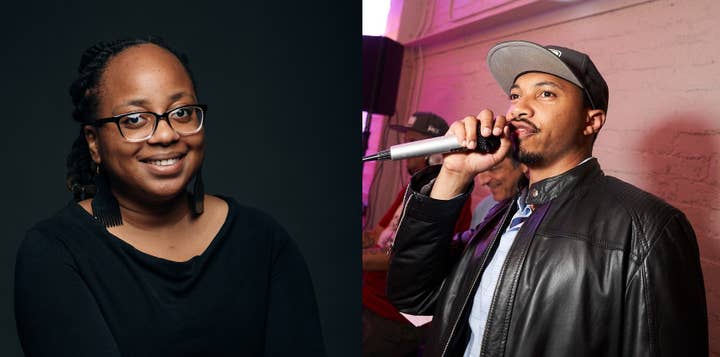 In 2020, Humble Bundle unveiled that it would be committing $1 million a year to its Black Game Developer Fund, a resource set up to enable independent Black developers to create and publish their games.
Sithe Ncube and Justin Woodward were appointed as strategic advisors to the Black Game Developer's Fund in October 2020. Since then, the fund has signed on and issued funding to over 20 developers, all at different stages of their projects.
In its next step, the BGDF has just signed on eight new developers to receive support from the fund, and is also undergoing a rebrand so it can stand independently away from Humble.
Speaking to GamesIndustry.biz, Woodward says that Humble has given the BGDF the freedom needed to really connect with the community it is aiming to enable, to really cut to the core of what Black developers in different parts of the world need to succeed, which often goes way beyond far beyond financial backing.
"Humble has really allowed Sithe and myself to jump in and make the adjustments necessary as Black people in the industry, to lead the focus on communicating with the developers and asking what they need, in context to where things are at in the industry," Woodward says.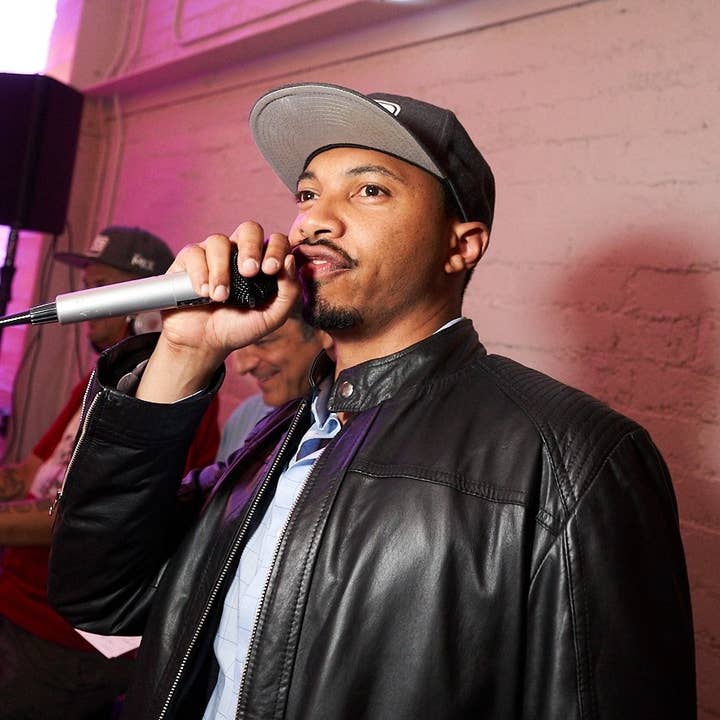 "We know it would be very nuanced, but you don't really know until you start taking action. There's no one rubric that you can create that is going to be one size fits all," he adds.
"If it's a small team for example, maybe they're okay with development because they came from a AAA studio and they need advice on marketing or building out. And then some folks have five to ten people, and they're having a hard time figuring out how to get the next prototype off the ground. So, being able to establish a relationship with the developers and their needs, we're able to target and work with them on a track that will suit them and their, and not just on a financial basis."
He also highlights that over the last year, the team has worked with handfuls of developers in and out of the fund that have moved towards publishing deals, either with Humble or with another company, or receive further funding for ongoing projects. He also notes that some developers have changed their process or switched to another project based on feedback and guidance received from the BGDF team.
"We've talked to a lot of developers, and some we don't end up moving forward with, but the door's always open," he adds.
"We've talked to a lot of developers, and some we don't end up moving forward with, but the door's always open"Justin Woodward
Accessibility is also a consistent hurdle across the board, Woodward notes. One thing that the BGDF has seen is developers lacking the avenue to communicate with publishers and funding in general.
"You have to have this lineage of development history, and a history in the game industry to even reach those funds," Woodward says. "Some developers just need a bridge to get them to the place where they're ready to communicate with publishers.
"That's one of the teachings that I believe I had as we've moved forward -- how to tailor our communication as developers are pitching, and then once they get into the programme or not, how to communicate with them to possibly reach their goals, whether it's funding or better feedback on how they could present better in the future."
Ncube points out that developers need different types of support depending on where they are in the world. Some of the issues that creators face in non-Western countries are often not even considered when funds are coming from the West.
"Sometimes it isn't clear that [the fund] is not just for Black developers in America, because a lot of times people are very used to these opportunities just being for people in Western countries," Ncube says. "Knowing that we need to put in an extra effort to reach people out from different places is something we learned."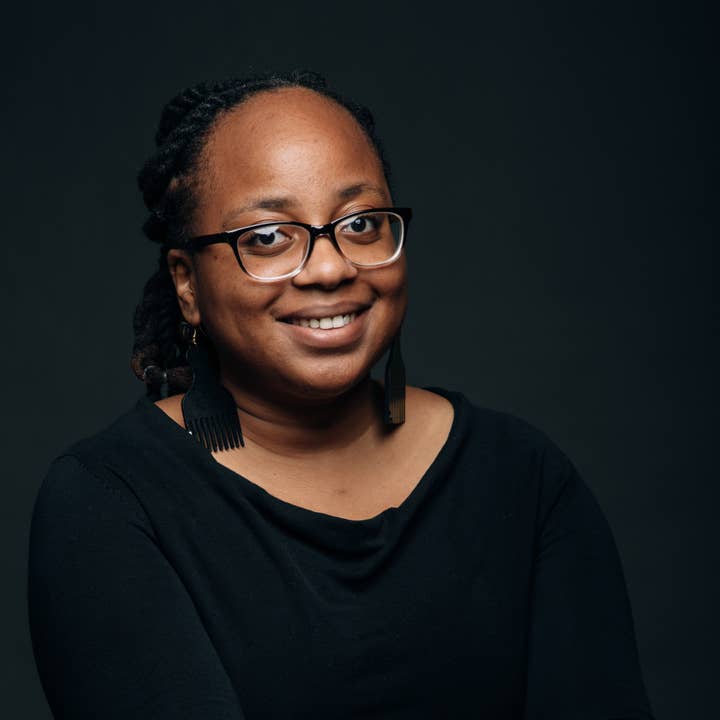 Ncube uses the example of one of the BGDF's first signings, a developer based in Cameroon. In order to keep the studio running, the team had to pay for a generator to overcome some electricity issues. Encountering this kind of hurdle may not even be considered in the West.
"If you're from another part of the world, you might not even have even thought about what studios in certain places face," she says. "So I think the way we can help make the industry more accommodating for people from different regions is to work directly with people there, and have advisors and have advisors from different regions within your programmes."
The BGDF has just unveiled a brand new website which includes updates from developers that have partnered with it. As previously mentioned, it has also just signed eight new small studios each with their own projects, and the fund has specified how its support is benefiting each individual developer. The rebrand is designed to help the BGDF stand apart from Humble's branding so it can grow and become a stronger beacon of guidance for Black creators.
"Having developers at different levels and different phases of their development helps not just with inspiration, but also being able to connect developers," Ncube tells us.
"You can see the projects going through in different phases on the portal on the website. Some are going really far and some might just be in the early stages, so it's a nice way to inspire people."
The outfit also wants to do better in spotlighting the work that it fuels, and showing exactly who it is supporting, in the hope that developers in similar positions will consider reaching out.
"Half the battle is that people don't know that funds are out there," Woodward says. "That, and some folks don't know how to get to the funds, and they feel like they can't break through. But we're open, we're like 'we got money', just hit us up and we will work with you."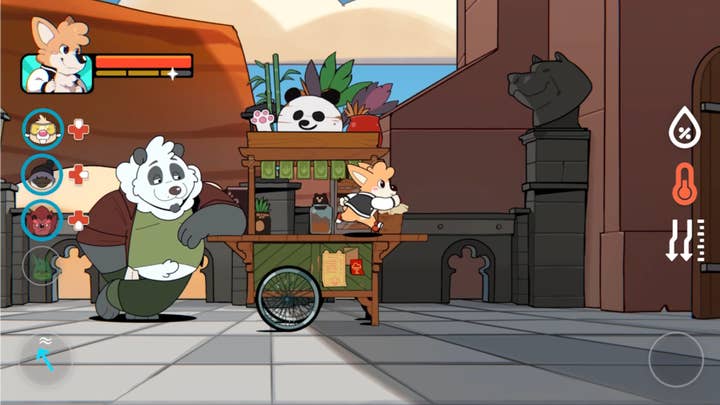 The BGDF is still actively growing and looking for applicants, and both Woodward and Sithe recommend taking a look at the site's application portal, which is essentially built from the template that Humble itself uses for publishing, a valuable resource in itself.
Woodward adds that folks interested in the BGDF may benefit from reaching out to developers that have been through the process. He also says that the team is happy to chat to developers looking to apply and answer any questions they may have about what the fund offers and how it can benefit a small studio.
"There's not millions of Black game developers, so our door is open to communicate with the folks that are out there, we want to learn about you. We want to hear what you're going through," he says.
Looking at the games industry at large and the promises it made to better accommodate minorities in the last couple of years, both Ncube and Woodward feel like it still has a long way to go, but is moving in the right direction.
"I truly think that people's hearts are in the right place, but it takes trial and error and a lot of folks to communicate what things went right, what things went wrong, in order to progress," Woodward says.
"There's a lot of surface level stuff on Twitter and on social media about change. But then you have folks like Humble, who're actually putting their money where their mouth is, listening, and actually hiring folks who are in the community."
Ncube adds that there are still places and situations being overlooked, which means some developers and regions are not getting the support they need.
"Games need a lot of resources, and some people don't even have the resources to get to a phase where they can present a decent game, even if they have the skills to make one," she says. "I think being able to give people more access to resources, especially earlier in the development process, as well as different forms of mentorship -- that would be really helpful."