CCP raises $30 million to support VR efforts
Developer gets huge injection of funds "to drive innovation in VR as the technology begins to transform the entertainment industry"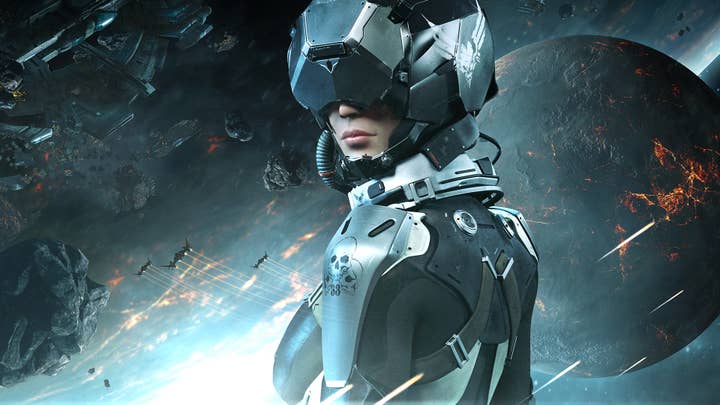 CCP Games, which recently divested itself of White Wolf Publishing, seems more focused on VR than ever before. Today, the company announced a very healthy round of financing to the tune of $30 million to further solidify its efforts around virtual reality. The funding was led by global venture capital firm New Enterprise Associates with participation from private equity firm Novator Partners LLP as well.
As part of the funding deal, Harry Weller, General Partner at NEA, has joined CCP's Board of Directors and Andrew Schoen, also of NEA, will be joining as Deputy Director.
CCP has been hard at work on VR gaming for some time. EVE: Valkyrie (developed at CCP's Newcastle studio) is currently scheduled to launch with the Oculus Rift in spring 2016 and PlayStation VR in the first half of 2016, while Gunjack, in development at the company's Shanghai studio, is scheduled for release on Samsung's Gear VR platform later this month. Gear VR itself just started taking pre-orders for its November 20 launch in the US.
"We believe VR will revolutionize not just videogames, but the wider technology and media industry as a whole," said Hilmar Veigar Pétursson, CEO of CCP. "We were there at the beginning, and this investment will give us strength to maintain our leading development efforts."
"We've been admirers of CCP for quite some time," said Weller. "Their legacy with EVE Online and early investments in VR have put them in a leadership position, and we want to partner with them to further build on the great platform they have already established."