Gear VR shipping on November 20
Pre-orders start today for the $99 mobile headset from Oculus and Samsung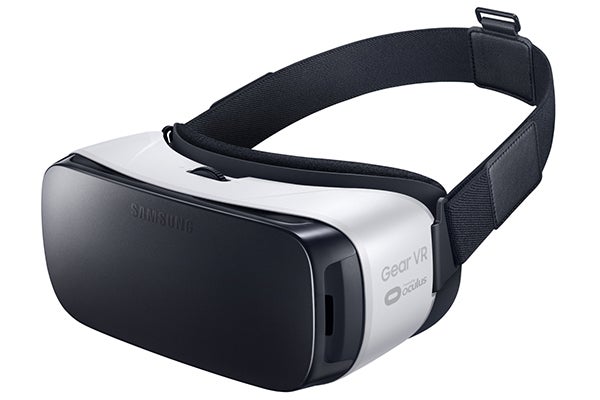 While the industry waits for full blown virtual reality headsets to hit the market next year, Oculus and Samsung are giving people a taste of VR with the Gear VR mobile headset this holiday. Oculus announced today that pre-orders have started for the $99 device, which will be available through Amazon.com, BestBuy.com and Samsung.com. Gear VR will ship on November 20.
Oculus noted that "Dozens of new made-for-VR games are coming soon to Gear VR and at launch, you'll be able to watch thousands of immersive videos and films." New games include titles like Land's End by Ustwo Games, Bandit Six: Salvo by Climax Studios, and Dead Secret by Robot Invader; Gunjack by CCP and Anshar Wars 2 by OZWE are coming soon as well. Additionally, Oculus said that its Oculus Arcade is now available - the arcade offers more than 20 classic games like Pac-Man, Sonic the Hedgehog, and Gauntlet in a virtual arcade setting.
Beyond films and games, Oculus is promoting Oculus 360 Photos, which offers 200,000 "breathtaking scenes captured by some of the world's leading photographers," and of course since Oculus is owned by Facebook the company wants people to take advantage of Oculus Social, where "you can hang out with your friends in a virtual space. Just select an avatar, find your friends, and watch videos together from anywhere in the world."