EVE Online's latest citizen science project to help COVID-19 research
CCP Games has announced the third phase of its Project Discovery initiative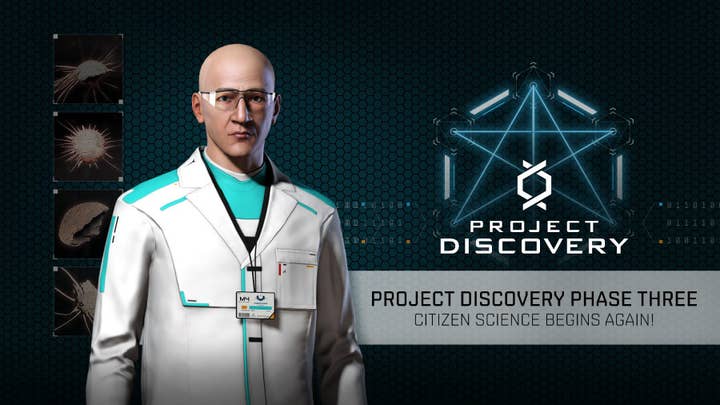 EVE Online developer CCP Games has announced the latest iteration of its citizen science project, which will help understand the impact of COVID-19 on immune systems.
For this third phase, Project Discovery will once again take the form of an EVE Online mini-game, with players this time analysing data by flow cytometers to see how our bodies react to pathogens.
"Using a tracing tool, you will draw polygons around clusters of cells," CCP Games explained in a statement. "In doing so, you will participate in analyzing COVID-19 data, as well as other related flow cytometry charts, which will help scientists understand better how our immune systems are impacted by this novel coronavirus."
Through this game, players will be distinguishing the various cell populations present in blood.
"That data will provide information about how infections and other factors impact immune systems," CCP continued. "Your polygons aid scientists in understanding how different cell populations and types are altered through infection."
CCP Games kickstarted Project Discovery in 2016, a citizen science initiative integrated in its MMORPG, EVE Online. Players were then asked to participate in a mini-game in order to help categorise protein patterns. The initiative was a great success, which led to a second phase in which EVE players were requested to help look for exoplanets.
CCP also recently raised over $135,000 for the World Health Organization COVID-19 Solidarity Response Fund via its Plex for Good programme, which allows players to donate via the title's in-game premium currency.