CBS wins battle for Draw Something TV show - report
New show will pit celebrities against Draw Something users for cash prizes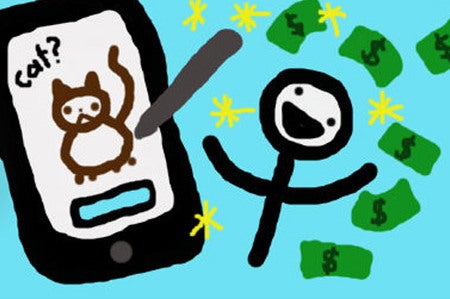 CBS has won a bidding war to produce a pilot based on Zynga's recently acquired mobile hit, Draw Something.
According to a report in Variety, the pilot is being co-developed by Sony Pictures Television, Ryan Seacrest Productions and Embassy Row. The format will pit celebrities against everyday users in drawing challenges for cash prizes.
Zynga's $180 million acquisition of Draw Something developer OMGPop was widely criticised for being over-priced, and, in the time since the deal, Draw Something has lost millions of monthly and daily active users.
This has coincided with a decline of investor confidence in Zynga: the social giant's stock price has collapsed in recent weeks, prompting the NASDAQ to halt short-selling of its shares.
Like Zynga's recent merchandising deal with Hasbro, the Draw Something TV show is evidence of the company seeking alternate revenue streams in a period where its core business is faltering.
To read Rob Fahey's appraisal of Zynga's decline, follow this link.