Call of Duty series tops $10 billion in revenue
Activision Blizzard breaks tradition with no early sales figures for Advanced Warfare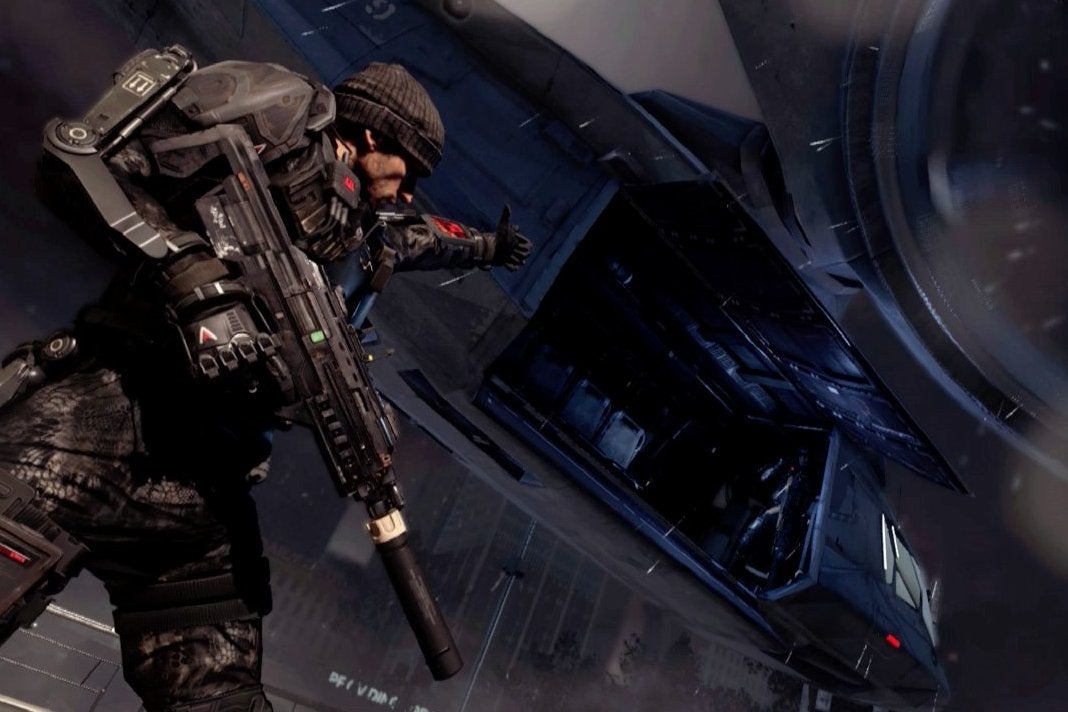 The release of Advanced Warfare has nudged the Call of Duty franchise beyond $10 billion in lifetime revenue.
That's according to Activision Blizzard CEO Bobby Kotick, who also claimed that Advanced Warfare is, "the biggest entertainment launch of 2014 in terms of revenue, surpassing all movie, music and book launches this year."
No specific numbers for Advanced Warfare's revenue were offered in support of that claim, though Activision Publishing CEO Eric Hirshberg added that game sales and Season Pass sales were both up compared to last year's Call of Duty: Ghosts. Hirshberg also spoke of an increase in "engagement," though he wasn't specific about how that was measured.
"The game has been very positively reviewed and the response from fans has been tremendous," Hirshberg said in a statement. "We believe Advanced Warfare will be the most successful game of the year and we thank our fans for making it the biggest entertainment launch of the year."
This lack of specificity is unusual for Activision Blizzard, a company that generally alerts the press when its key products pass major milestones.
The company revealed that it had sold-in $1 billion worth of Call of Duty: Ghosts stock to retailers the day after its launch. Revenue figures for early sales performance were released for Black Ops 2, Modern Warfare 3, Black Ops and Modern Warfare 2 - virtually the series' entire tenure as the most popular shooter on the market. Activision Blizzard also released a sell-in figure for Destiny , its other major FPS release this year.
Prior to its launch, a number of analysts predicted that Advanced Warfare would continue the downward trend evident in the performance of Call of Duty: Ghosts. Available retail charts, while imperfect, indicate that it has performed at least as well as Ghosts, though the absence of clarity on the part of Activision Blizzard is only likely to fuel the discussion of Call of Duty as a series either in or entering a period of decline.
In a note passed to the press today, Wedbush analyst Michael Pachter stated that the uncertainty created by this absence of sales figures is putting negative pressure on Activision Blizzard's share price.
"Last year, the company announced sell-in of over $1 billion on day one, a departure from its prior practice of announcing sell-through milestones a few weeks after launch," he said. "Last year's departure from prior practice created an expectation among investors that a press release would be forthcoming shortly after launch, and the company's apparent reversion to its prior practice has created uncertainty, with downward pressure on Activision's share price as nervous investors exit."
Wedbush expects Activision Blizzard to issue a sales press release after Black Friday in order to maintain its focus on the $1 billion revenue threshold. Pachter estimated that Advanced Warfare will have sold through between 12 million and 14 million units as of today, with 16 million sold by mid-December.