CoD: Advanced Warfare outsells Ghosts in the UK
Activision's latest sold more in week one than Titanfall, Destiny and Wolfenstein combined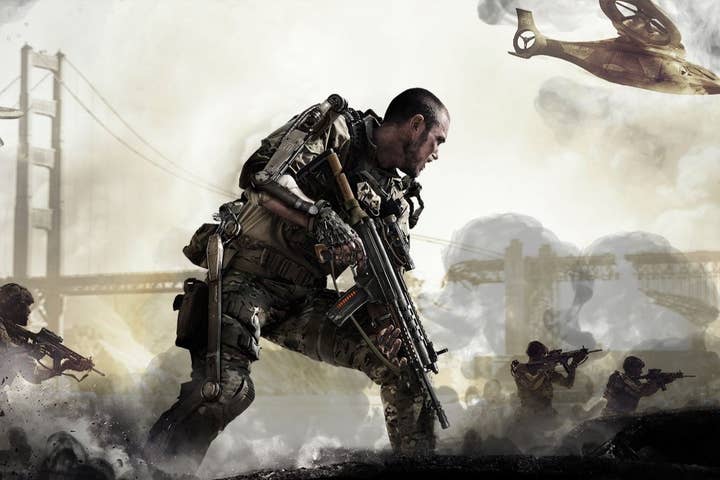 Call of Duty: Advanced Warfare beat COD: Ghosts' week one sales in the UK, though it was only the fifth biggest launch in the series' history.
According to data from Gfk Chart-Track, Advanced Warfare outsold Ghosts by a "convincing" margin, and moved more units in its first week on sale than Titanfall, Destiny and Wolfenstein: The New Order combined over the equivalent period - 14 per cent more, to be precise.
The next highest new entry was Sports Interactive's Football Manager 2015, which nestled behind the long-time number one FIFA 15, now residing in second place thanks to the release of Call of Duty.
All charts courtesy of UKIE and Chart-Track.
| Last Week | This Week | Title |
| --- | --- | --- |
| New Entry | 1 | Call of Duty: Advanced Warfare |
| 1 | 2 | FIFA 15 |
| New Entry | 3 | Football Manager 2015 |
| 13 | 4 | Alien Isolation |
| 6 | 5 | Destiny |
| 3 | 6 | MineCraft: PlayStation Edition |
| 9 | 7 | Skylanders Trap Team |
| 5 | 8 | Sunset Overdrive |
| 4 | 9 | The Evil Within |
| 10 | 10 | Minecraft: Xbox Edition |