Analyst expects Call of Duty to continue sales decline
Sterne Agee predicts Advanced Warfare will sell 3 million fewer units than Ghosts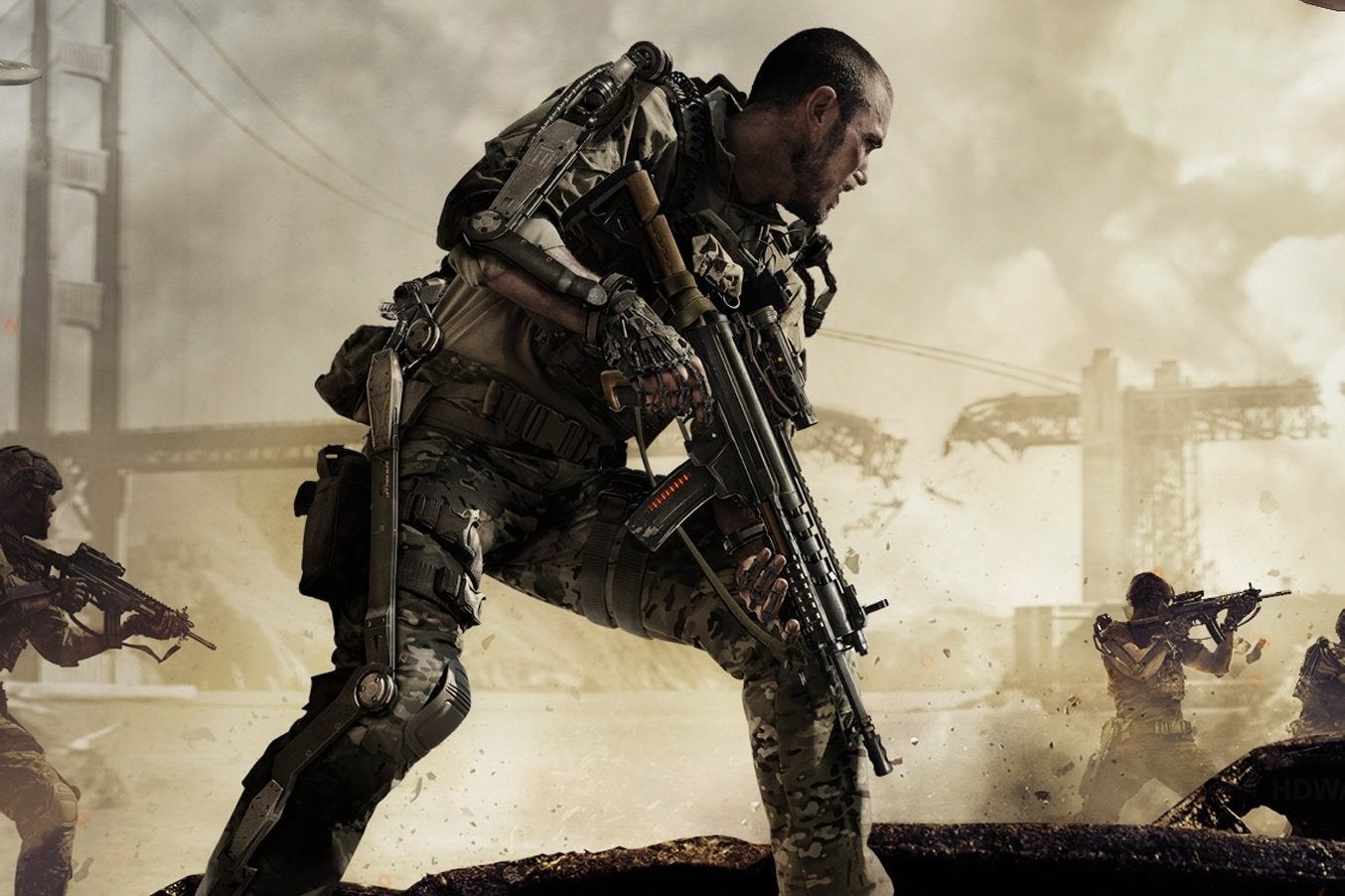 Industry analyst Sterne Agee has predicted another year of declining sales for Call of Duty, with Advanced Warfare expected to sell 15 per cent fewer copies than Ghosts.
To be more specific, that's a difference of 3 million units, with Advanced Warfare expected to sell around 17 million. Obviously, that's still a very healthy number, and the sort of success that most publishers rarely experience, but nevertheless it would be ill news for what remains Activision's most important franchise.
Ghosts was, in itself, markedly less successful than Black Ops II, and a second year of decline will be enough to cause concern within Activision. When pre-orders for Ghosts were lower than expected, Eric Hirshberg attributed it to the transition to a new generation of consoles. With a minimum of 15 million PlayStation 4s and Xbox Ones now in the wild, that explanation would not stand up quite as well with Advanced Warfare.
In a note given to Cinema Blend, Sterne Agee's Arvind Bhatia gave several reasons for the possibility of ongoing decline, one of which was the number of people who are still waiting to upgrade to new generation hardware, and may not buy any new software until they do. The others were sharply declining sales of Xbox 360 and PS3 software, and the fact that some Call of Duty fans may have been disappointed with Ghosts.
A significant counter to that is the positioning of Battlefield: Hardline, which slipped to March 2015 release and left Activision's franchise free of its fiercest competitor.
Given its huge investment in Bungie's Destiny and the relatively cool critical response that greeted the game, Activision will be hoping that Sterne Agee's research is not an indicator of Call of Duty's long-term health.