ByteDance games division acquires Chinese developer C4games
Beijing-based studio develops China-only Command & Conquer spin-off Red Alert Online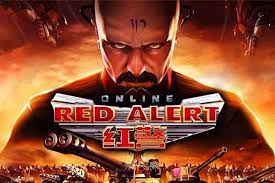 One of the video games businesses owned by TikTok parent ByteDance has added another developer to its ranks.
Reuters reports that Nuverse has acquired Beijing-based firm C4games as part of ongoing efforts to strengthen its position in the market.
Nuverse previously acquired Shanghai-based developer Moonton Technology back in March in a deal that reportedly valued the purchased studio at $4 billion.
No figure has been disclosed for the C4games acquisition.
C4games develops and operates various mobile titles -- most notably Red Alert Online, an authorised China-only mobile spin-off of the popular Command & Conquer strategy title.
ByteDance has been pushing further into the games space over the past year, launching publishing arm Pixmain and casual games platform Danjuan Gams back in November.
The company has previously acquired Nuverse, Ohayoo and PixDance.