Bylos to lead Funcom's new live team
New centralised team will support developer's MMOs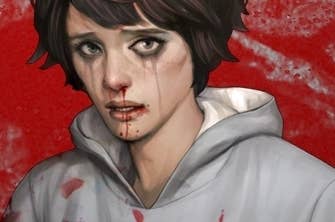 Funcom has appointed The Secret World's game director Joel Bylos as head of a new centralised live team in North Carolina. The new group will focus on providing content and support for its portfolio of MMOs.
"Having one centralised live team responsible for both the health and the future of each online game means there will always be fresh ideas, years of design know-how and invaluable skill with our tools flow freely between each project," said Bylos.
"I am very excited to have been given the opportunity to lead this team going forward and we have already started mapping out a very exciting future for Anarchy Online, The Secret World and Age of Conan. Stay tuned, great things are coming!"
Bylos joined Funcom in 2007 as a quest designer and has since risen through the ranks, becoming lead designer on Age Of Conan and then lead content designer on The Secret World. He became game director in September.
MMO The Secret World launched in July 2012. Last year the game moved away from the subscription model. The company has also recently seen a number of layoffs, closing down its Beijing studio and making significant cuts as its Montreal office.