BioWare, Riot Games and Ubisoft headline initial speaker line-up for Develop:Brighton
Game Workers Unite and Women In Games will host industry roundtables during July conference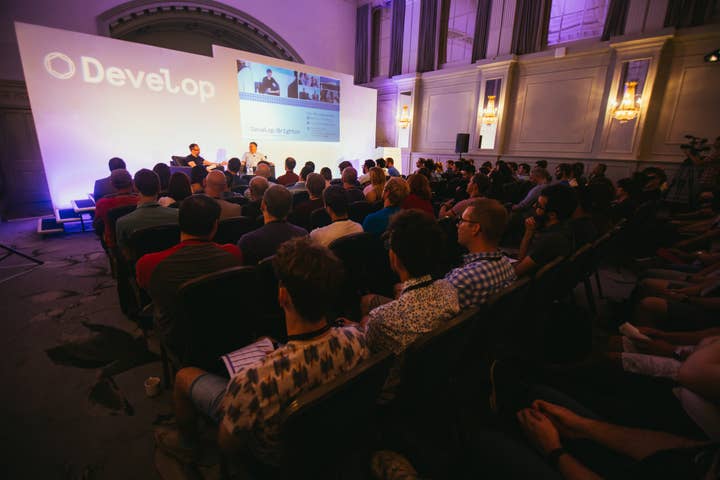 The organisers of Develop:Brighton have announced the first wave of speakers for this year's event, including representatives from BioWare, Riot Games, Ubisoft and more.
The list of talks can be found at the conference's website, with more to be added in the coming months. The event itself will once again be held at the Hilton Brighton Metropole and run from Tuesday, July 9 to Thursday, July 11.
Among the initial speakers are BioWare's Cody Behiel and Eric Vervaet who will discuss the sound of Anthem, Eidos Montreal's Rob Bridgett who reflect on his learnings from two decades in game audio, and Riot Games' Leanne Loombe with a talk entitled 'The Big Why: How to present ideas and get buy-in'.
Other speakers announced include representatives from Ubisoft Reflections, Rovio, Jagex, Dream Reality Interactive, Flavourworks, Weather Factory, Failbetter Games, Wonderstruck, LocoMatrix and Puny Astronaut.
Roundtables will also return, with two already announced. Game Workers Unite will host a discussion about industry unionisation, while Women In Games will consider the challenges women in the industry still face.
Registration for Develop:Brighton 2019 is now live, with a Super Early Bird discount available before April 3.
GamesIndustry.biz readers get an extra 10% discount with the code NWGMBL.