Bigben Interactive aims to be "the middleweight champion" of games publishing
Head of publishing Benoît Clerc describes the French publisher's escalating ambitions after acquiring Cyanide, Eko and Kylotonn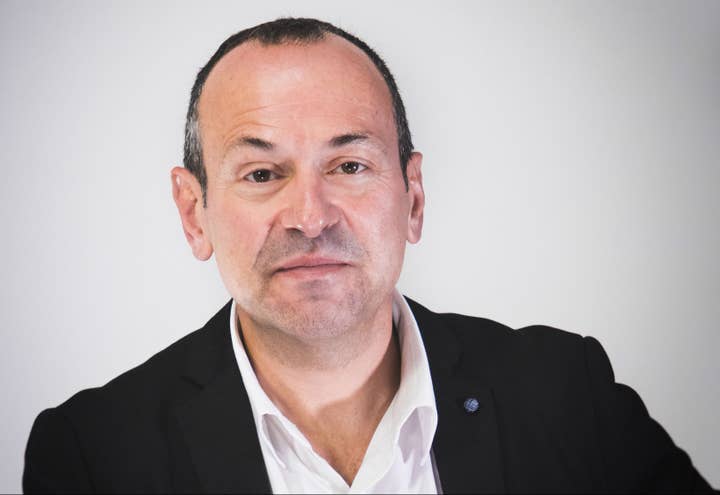 Bigben Interactive has been publishing games for almost two decades, but the last year has signalled a clear escalation in the French company's ambitions.
In May 2018, it acquired Cyanide for €20 million. Four months later it spent €8.5 million on Eko Software. Less than a week after that it added Kylotonn to its stable. Collectively, head of publishing Benoît Clerc tells GamesIndustry.biz, these three deals have completed Bigben's 18-year transition from a "casual, mainstream, family, kids-oriented publisher and distributor," to a "AA specialist" in a growing number of neglected genres.
"They highlight the fact that we want to be a very serious player in the mid-publishing segment of our industry for years to come," he says. "To go straight to the point, in three to five years from now we want to be the biggest mid-publisher in our industry.
"We know we are not a major. We are not Ubisoft, we are not Electronic Arts, we are not among the big ones. We know our place, but this is a place where we are happy, and where we feel our creativity and our expertise can be exposed."
"In three to five years from now we want to be the biggest mid-publisher in our industry"
With Kylotonn, Bigben added a specialist racing studio to its portfolio, one that it has worked with for many years on the World Rally Championship series -- and one that will develop a new game in the Test Drive Unlimited series, which Bigben purchased the rights to in December 2016. Eko Software has experience with niche sports titles, and is set to branch out into hack and slash games with Warhammer Chaosbane. As the biggest developer of the three, Cyanide offers Bigben experience in a range of genres, in addition to a huge boost in terms of its overall headcount.
"We have experience on console and PC, and we know that this is where the core gamers are playing," Clerc says. "And we know that there are a few genres, a few themes, that are not addressed by the big publishers, where we know that we can be the best.
"WRC [World Rally Championship] is one example. None of the big players in our industry are interested in offroad racing; it is too small for them, but it is quite big for us, and we want to be leading the industry in offroad racing for years to come.
"These are not interesting for the big publishers, but they are extremely interesting for us, and in innovation on game mechanics, on artistic direction, and all the things that define a game, we will have something specific to say."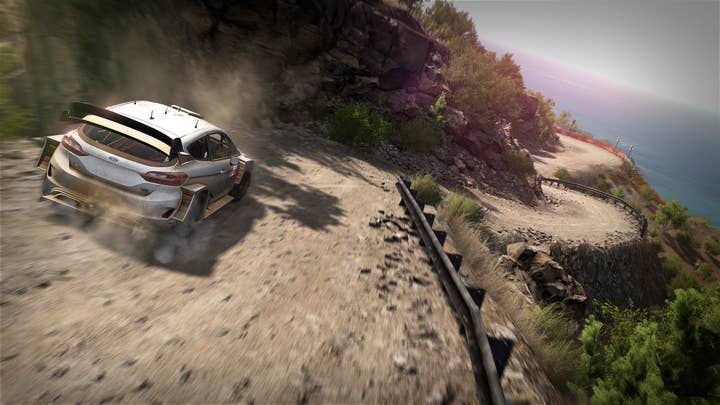 Bigben has operated in this part of the market for many years; the hinterland between the thoroughly saturated market of expensive (to make and to buy) AAA blockbusters, and the equally saturated space for smaller, cheaper indie games. Bigben has plenty of competitors, of course, but Clerc argues that this "mid-level" -- which emphasises high production values, but can lower costs (and prices) by focusing on specific parts of the gaming audience -- will grow significantly in the years to come.
"With the acquisition of those three studios we now have 250 very creative developers"
Capitalising on that growth, Bigben realised, would require a balance between its old method of working with third-party studios, and having in-house teams building knowledge and improving with every release.
"We have a big ambition, and we want to fuel this ambition with creativity," he says. "We need to do things that are different, and be experts in the genres in which we want to be a serious player, a serious publisher.
"That is only achievable by bringing people in-house. We need to dig into a few genres, and build our expertise year after year after year... It needs to be done with people you are working with for the long-term."
Clerc mentions one recent hire as an example; Jonathan Jacques-Belletête, executive art director for Eidos Montreal and the Deus Ex franchise, who recently joined the Cyanide subsidiary Rogue Factor as its creative director.
"He decided to leave Square Enix and work with us at Rogue Factor, because he gets the insurance that his creativity will be better served there than working for a major," Clerc says. "This is the incarnation, the proof, that we want to give the creative people inside Bigben the power."
Bigben will need that level of talent, because the task ahead will bring it into direct competition with other companies that have ambitions to dominate this mid-level of the market. Paradox Interactive been filling the gaps left by the narrow portfolios of the major publishers for years already, and it has built a thriving business by focusing on a handful of closely related genres -- strategy, simulation and RPGs. Milestone Interactive, meanwhile, is doing just that with a laser focus on racing games, the genre with which Bigben is most closely associated.
"If we do propose something that directly competes against the major names of the industry, we will certainly fail"
"We are not imposing any limitations," Clerc says of the number of genres Bigben might try to enter. "With the acquisition of those three studios we now have 250 very creative developers, and they propose things that we didn't even imagine... We are not limiting ourselves to the genres that we are already building; we want our developers to propose new things."
To that end, Clerc teases several projects that will be announced soon, which will demonstrate how bold Bigben Interactive is prepared to be. Indeed, with the simulation pillar of its game portfolio, "we will soon announce a few things that have never been seen before." Given that this is the company about to exhibit at E3 with a game that drops players into a simulation of the life and activities of a bee, that's quite a claim.
"Those risks," Clerc says, "when they are properly produced, usually they are paid back."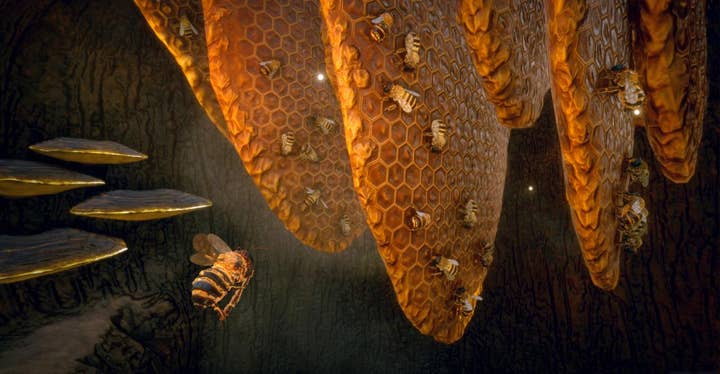 While it is a year since Bigben acquired Cyanide, the full impact of those acquisitions will not be felt immediately. New games take time to make, new talent takes time to find. In terms of realising all of the benefits of making and marketing and publishing games in-house, this is still the very start of that process. The company's release schedule beyond this year supports that exciting outlook: Cyanide's Werewolf: The Apocalypse - Earthblood, Kylotonn's Test Drive Unlimited, and -- just announced today -- Blood Bowl 3 and a new "narrative RPG" title using the Vampire: The Masquerade licence.
Eventually, Clerc wants Bigben to publish between 12 and 15 games every single year; the various teams at its internal studios creating as many as six of those, with the rest coming from more traditional third-party partnerships. If a game has the potential to sell more than 300,000 units, and meets a need not served by major publishers, Bigben's door remains very much open.
"We are not closing the door -- not at all," Clerc says. "We don't want to be in face to face competition with the big companies. We want to propose something different, every time. If we do propose something that directly competes against the major names of the industry, who are we? We will certainly fail.
"We are not a heavyweight champion. We want to be the middleweight champion."