Bethesda promising replacement bags after Fallout 76: Power Armor Edition backlash
Beleaguered publisher is "finalising manufacturing plans" for those canvas bags it originally advertised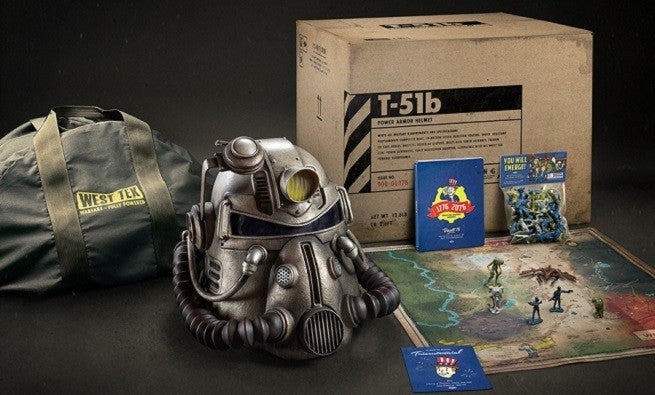 Customers who purchased the Fallout 76: Power Armor Edition will be able to claim the bag they were promised as Bethesda continues to face complaints surrounding Fallout 76.
The publisher came under fire when consumers discovered their special edition actually came with a nylon bag -- not the military-style canvas one that had been marketed.
Bethesda initially attempted to appease complainants with $5 of virtual currency, but this only proved to rankle fans further.
Now the Bethesda Support Twitter account is pointing people towards a Power Armor Edition Bag Replacement Form, where they can claim the original item. Tickets need to be submitted by January 31, 2019, although there's no word on when the product will actually arrive.
According to the tweet, Bethesda is still "finalising manufacturing plans" and will "arrange to send... a replacement as soon as the bags are ready."
To say the launch of Fallout 76 has been troubled would be an understatement. In addition to disappointment over the Power Armor Edition, the game has been panned by critics and Bethesda faces an investigation by a Washington DC law firm after it refused refunds to people -- despite widespread complaints that bugs and technical issues render it unplayable.
Just last week, Bethesda began issuing permanent bans to a group of players that were targeting others with homophobic slurs and harassing language.