Bethesda responds to Fallout 76 collector's edition complaints
Developer offers $5 of in-game currency to fans after misrepresenting $200 Power Armor Edition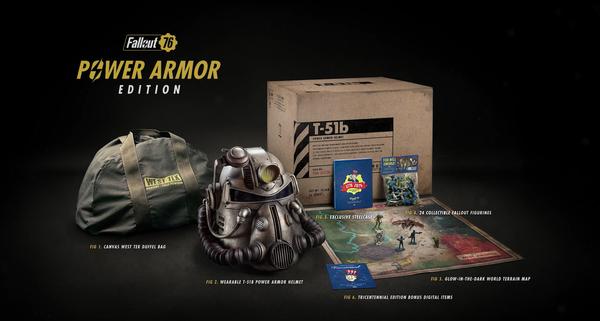 The troubled launch of Fallout 76 continues to worsen as fans turn on Bethesda for falsely advertising the ultimate collector's edition.
Among other things, the $200 Power Armor Edition of Fallout 76 promised a military-style canvas bag which, upon delivery, turned out to be nylon.
Bethesda has responded to the complaints by offering players $5 worth of in-game currency, a gesture which fans deemed so hollow it appears to have only compound the problem.
While Bethesda has since changed the Power Armor Edition store description to note the bag is made of nylon, the image is still that of a canvas bag.
In a post on the Fallout Twitter account, the developer apologised and encouraged players to get in contact with Bethesda Support.
"We understand and respect that there is disappointment with the bag in the Power Armor Edition," it said. "We are sorry."
Fallout 76 was savaged by critics across the board, with Eurogamer's Wesley Yin-Poole describing it as "mind-numbing in the extreme".
Bethesda has also attracted attention from Washington DC-based law firm Migliaccio & Rathod which has begun an investigation into the company's refund policy.