Assassin's Creed Valhalla doubles Odyssey's player count at launch
The latest entry in Ubisoft's series also saw record viewership on Twitch and YouTube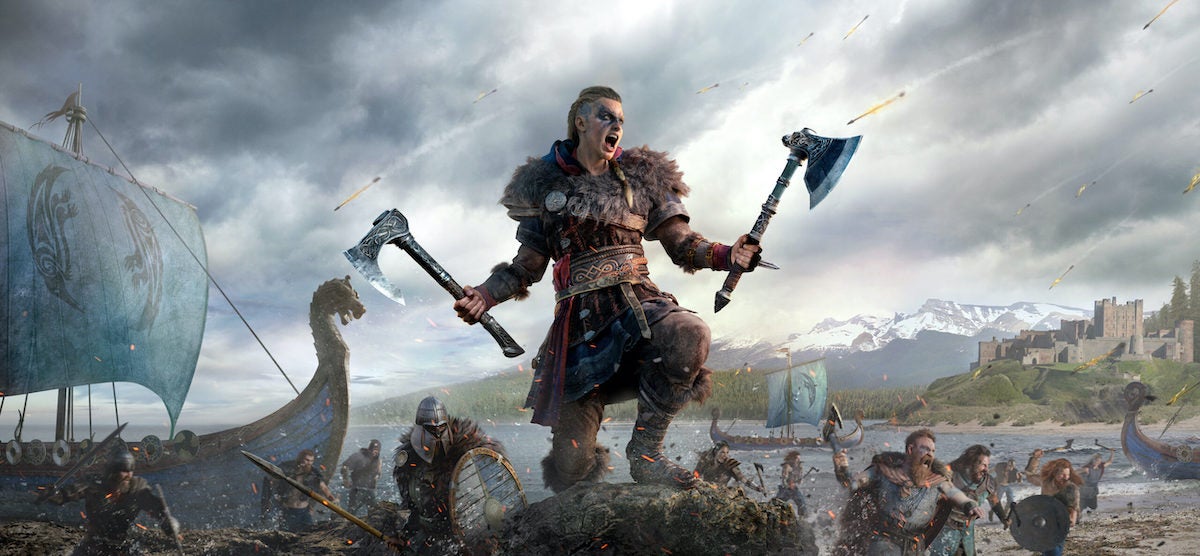 The number of active players for Assassin's Creed Valhalla doubled that of Assassin's Creed Odyssey on launch day.
Ubisoft also reported that the game has seen record viewership and engagement on Twitch and YouTube, surpassing any Ubisoft game launch to date in this regard. The announcement did not include specific figures though -- we've reached out to Ubisoft for clarification.
The publisher added that it's expecting this trend to continue "as sales of the new generation of consoles increase." In a statement, Ubisoft CEO Yves Guillemot said he believes that Assassin's Creed Valhalla is set to be one of Christmas' biggest hits.
"We are humbled by the reception from the players and extremely proud of what our teams have accomplished with Assassin's Creed Valhalla, which builds on the amazing success of its predecessors," he continued. "In the context of COVID-19, shipping Assassin's Creed Valhalla on no less than seven platforms is an incredible achievement for all of the teams involved around the world."
Back when Assassin's Creed Odyssey released in October 2018, the game broke records for the franchise, with Ubisoft calling it the series' "best launch-week performance of this console generation."
Assassin's Creed Valhalla launched on November 10, with critics labelling it one of the best entries in the franchise. However, reviews also reminded players of Ubisoft's troubled year, which saw several executives step down among a wave of allegations of sexual misconduct and a toxic culture throughout the company. Assassin's Creed Valhalla creative director Ashraf Ismail stepped down from his role in June following a misconduct investigation.
Assassin's Creed Valhalla also drew criticism just a day after launch for using ableist language, leading to an apology from Ubisoft, which promised to fix the issue in an upcoming update.