Anthem director leaves BioWare
Jonathan Warner, who was also chief of staff, had been at the studio for almost ten years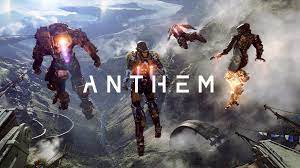 BioWare's chief of staff and director of Anthem, Jonathan Warner, has announced his departure from the studio.
Sharing the news on Twitter on Friday, which was his last day at the studio, he just said he's "moving on to do new things," without sharing more details as to what that entails.
"BioWare has been home to my grateful heart for nearly 10 years and I want to wish them all the best," he wrote. "[Dragon Age, Mass Effect] and [Star Wars: The Old Republic] are in good hands and I can't wait to play from this side of the screen."
Warner joined BioWare in 2012 as senior producer mainly focused on the Mass Effect franchise. He became game director in 2015, taking the lead on the development of Anthem, and was promoted to chief of staff in May 2019.
Before that, Warner worked at the likes of EA, Walt Disney and Microsoft.
At the end of last year, general manager Casey Hudson and Dragon Age executive producer Mark Darrah also left BioWare.
Anthem was shut down earlier this year, following a troubled journey since launch in February 2019. BioWare's title was reportedly shutting off PS4s when it released, leading to Sony issuing refunds for the game.
Anthem was labelled as lacking substance when it launched, with many considering it an unfinished game.
A couple of months later, Kotaku published an extensive report on the development of the title, reporting shaky leadership, declining morale, burned out developers, and haphazard direction.
In June 2019, Andrew Wilson, CEO at Anthem publisher EA, admitted that the company "might not invest further" if players were not compelled by the experience.
And despite BioWare's public commitment to the title, it was not enough to save Anthem.