EA to move Star Wars: The Old Republic from BioWare
Update: SWTOR development officially heading to Broadsword, layoffs expected as BioWare says that "not every role will make the move"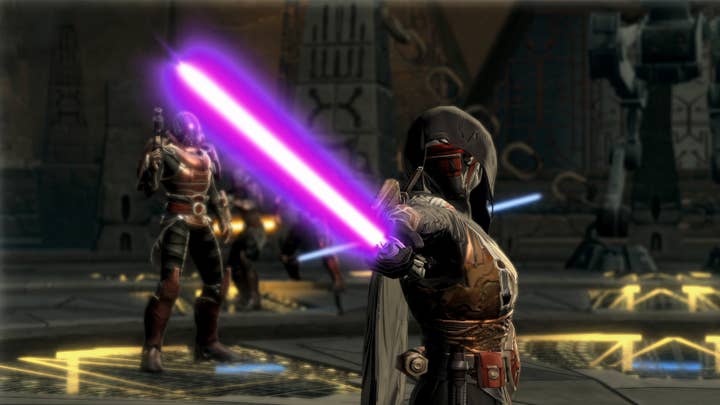 Update, June 28, 2023: EA is officially moving Star Wars: The Old Republic's development from BioWare to Broadsword.
The move was confirmed in a post on BioWare's blog, alongside the news that some staff members will be laid off during the transition.
"No big change comes without challenges," the post read. "Among them is the fact that most of the current team will be invited to accompany the game on its move to Broadsword, though unfortunately not every role will make the move.
"This is the hardest part of this transition, and these decisions were not made lightly. We are of course doing everything we can to support the affected team members, who have an opportunity to find new roles within EA. In addition, we're aware that the team members who are being asked to move to a new studio will also be adapting to change, and we will be working with Broadsword to make the transition as comfortable as possible.
"In the long run, though, we are confident that this is the best decision for the game and its community. We at BioWare will miss being a part of SWTOR's story going forward. But we also know that it will be in very good hands."
Original story, June 7, 2023: BioWare will reportedly no longer work on MMORPG Star Wars: The Old Republic going forward.
According to IGN, parent company EA is close to signing a deal with Ultima Online and Dark Age of Camelot developer BroadSword, with the studio expected to handle Star Wars: The Old Republic's development and operation.
The deal is due to close this month, IGN said, with EA reportedly having already signed a letter of intent.
An EA spokesperson told IGN that the firm is "evaluating how [it] gives the game and the team the best opportunity to grow and evolve, which includes conversations with Broadsword, a boutique studio that specialises in delivering online, community-driven experiences."
The statement added that EA's goal "is to do what is best for the game and its players."
IGN reported that BioWare's team on Star Wars: The Old Republic represents between 70 and 80 people, with over half of them expected to join Broadsword. Those not making the jump would reportedly be offered other opportunities within EA, but layoffs could be happening.
If the deal goes through, EA will remain The Old Republic's publisher and BioWare will refocus on its single-player titles.
Star Wars: The Old Republic initially released in 2011
Sign up for the GI Daily here to get the biggest news straight to your inbox