BioWare admits workplace, production issues
"These problems are real and it's our top priority to continue working to solve them," says genreal manager Casey Hudson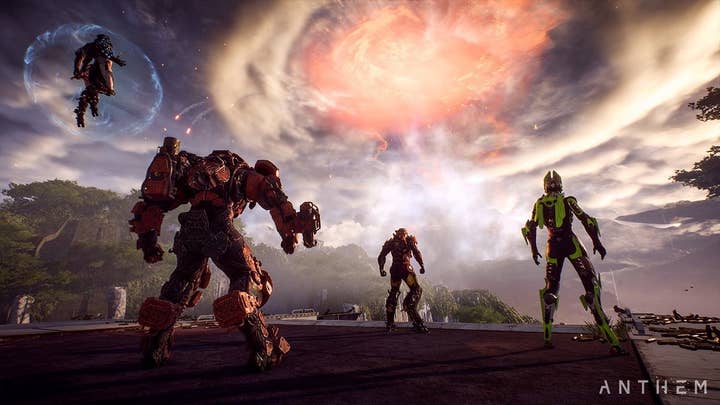 Yesterday, Kotaku published an extensive report on the development of BioWare's recently released shooter Anthem, painting an unflattering picture of a project with shaky leadership, declining morale, burned out developers, and haphazard direction.
BioWare declined to comment on the report for Kotaku, instead releasing a blog post before the article went up explaining it did not respond to Kotaku's inquiries because it believed the site was unfairly singling out certain team members.
"People in this industry put so much passion and energy into making something fun," the blog post said. "We don't see the value in tearing down one another, or one another's work. We don't believe articles that do that are making our industry and craft better."
However, Kotaku reported today that after the article's publication, BioWare studio general manager Casey Hudson sent out a staff memo addressing the subject and pledging to make things better.
"The article mentions many of the problems in the development of Anthem and some of our previous projects," Hudson said. "And it draws a link between those issues and the quality of our workplace and the well-being of our staff. These problems are real and it's our top priority to continue working to solve them.
"What we found out-of-bounds was the naming of specific developers as targets for public criticism. It's unfair and extremely traumatizing to single out people in this way, and we can't accept that treatment towards any of our staff. That's why we did not participate in the article and made a statement to that effect."
Hudson said the studio had taken a number of measures to improve the situation since his appointment in mid-2017, including "a more focused studio mission and values."
"We updated our studio structure around a matrix so that department directors can be fully focused on individual career support and well-being," he added. "We are defining better role clarity so that people can succeed better against clear expectations. And we are putting in place production changes that will provide for clearer project vision as well as a significant post-production period that will further relieve pressure and anxiety on teams during development."
Hudson went on to solicit feedback from employees on how BioWare could be better, and emphasized his commitment to make the studio's work environment "among the very best in the world."