Activision Blizzard calls on shareholders to vote in favour of Microsoft deal
Company will hold vote on April 28, details potential effect is acquisition falls through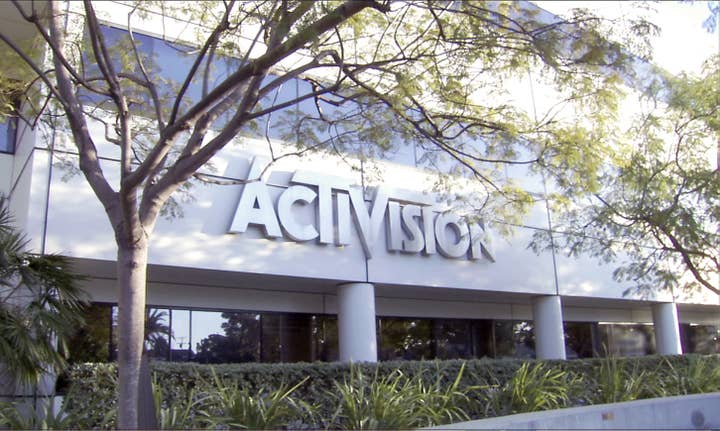 At a glance:
Shareholder vote to approve Microsoft acquisition will be held on April 28, results expected on May 4
Publisher's board of directors encourages shareholders to vote in favour, majority needed for deal to close
If merger is not approved, Activision Blizzard warns stock will "decline significantly"
The vote in which Activision Blizzard shareholders will decide whether or not to approve Microsoft's $68.7 billion acquisition will be held next month.
In an SEC filing shared with investors, the publisher said a meeting will be hosted virtually on April 28, 2022, during which shareholders will be asked to cast a non-binding, advisory vote on the deal, which announced earlier this year.
However, while the vote is described as non-binding and advisory, Activision is emphasising the importance of the vote, starting that the merger cannot be completed unless the majority of its shareholders approve.
The company adds that anyone who abstains or fails to vote will be counted as being 'against' the merger.
Unsurprisingly, the Activision board of directors states that it has unanimously decided selling to Microsoft is "advisable, fair to and in the best interests of Activision Blizzard and its stockholders."
The result of the vote is expected to be shared on Wednesday, May 4.
If the merger is approved and completed -- which is still expected to occur by June 30, 2023 -- Activision Blizzard will delist from Nasdaq and no longer be a publicly traded company.
This means shareholders will no longer own stock in the surviving business, which would be a wholly-owned subsidiary of Microsoft. However, shareholders will have the option to convert shares and will be entitled to receive $95 in cash for every Activision Blizzard share they hold.
Activision Blizzard also detailed the consequences if the merger is not completed.
The aforementioned $95 per share payment will not be made, and the company will continue to be listed and traded on Nasdaq.
However, Activision warned it expects the price of its stock to "decline significantly."
It added there would also be "no assurance that any other transaction acceptable to Activision Blizzard or its stockholders will be offered, or that Activision Blizzard's business, prospects or results of operations will not be adversely impacted."
Activision Blizzard and Microsoft will also have to pay each other a termination fee; $2.27 billion from Activision and between $2 billion and $3 billion from Microsoft.
The rest of the filing reiterates the story of the deal so far, including the ongoing efforts to seek regulatory approval in key markets, including the US, UK, European Union and China.
The publisher said that itself and Microsoft are working with US bodies, such as the Federal Trade Commission, on supplying the necessary information to seek approval, and is working on the relevant submissions and notifications for the UK, EU and China.
Reuters reported yesterday that the FTC has sought additional information from both parties with regard to its antitrust review of the proposed acquisition.
Earlier this month, a group of organisations urged the FTC to closely monitor Microsoft's purchase of Activision Blizzard.
Activision Blizzard's filing also acknowledges, among other things, the legal dispute over its proposed EEOC settlement, Raven Software staff's continuing attempts to unionise, and a recent lawsuit from the family of an employee who died by suicide during a company retreat.
In a section regarding legal proceedings around the merger, the publisher noted eight complaints had been filed in various US courts over the deal, claiming it violates the Exchange Act.
We previously reported that one of these complaints, Watson vs Activision Blizzard, detailed the payouts the publisher's executives are expected to receive if the deal goes through.
Earlier this month, it was also reported that three Activision Blizzard shareholders with links to CEO Bobby Kotick are under investigation, having bought $108 million worth of shares just four days before Microsoft announced the acquiisiton.