38 Studios staff receiving final paycheck nine years after closure
But Kingdoms of Amalur team will only be paid a fraction of what they are owed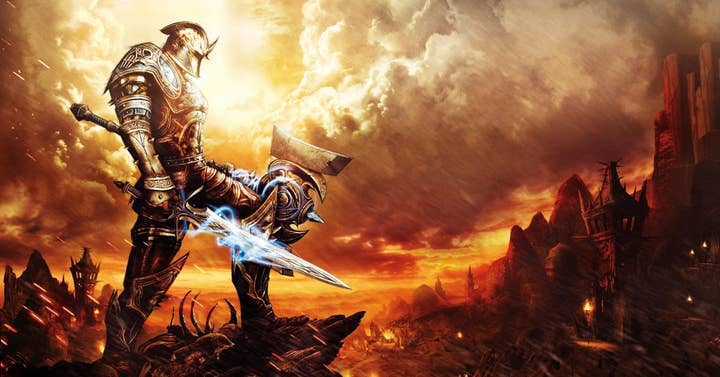 Former employees of the now defunct 38 Studios are reportedly receiving their final wages -- almost a decade after the company was shut down.
According to Bloomberg, bankruptcy documents show that the payouts were decided by a Delaware court in June, and are now finding their way to staff.
The site reports that multiple employees confirmed the paychecks have been sent out, with many noting they had been sent to old addresses as they have had to relocate for new jobs in the nine years since 38 Studios collapsed.
Around 400 employees are expected to receive payment, but it will not be the full amount owed. Anyone who worked in the Rhode Island studio will receive 14% of what they were owed when the studio shut down in 2012, while those who worked at the Maryland office will receive 20%.
38 Studios was founded in 2006 by former Major League Baseball player Curt Schilling, and produced just one title: action-RPG Kingdoms of Amalur: Reckoning.
However, a combination of the game's disappointing sales and the company's mismanaged finance led the studio to shut down in 2012. Shortly after, it filed for bankruptcy, reporting debts of $150.7 million to over 1,000 creditors.
At the time, there were reports of missed paychecks for employees and turmoil caused by the company's relocation from Boston, Massachusetts to Providence, Rhode Island. At one point, 38 Studios was focused on paying a $75 million loan related to the move rather than paying its staff.
Kingdoms of Amalur has resurfaced in recent years, as THQ Nordic purchased the IP rights and the related but unfinished MMORPG Project Copernicus.
The remastered Kingdoms of Amalur: Re-Reckoning was released last year.