17 must-see talks at Develop:Brighton 2022
A selection of talks to consider as you prepare your schedule for next week's conference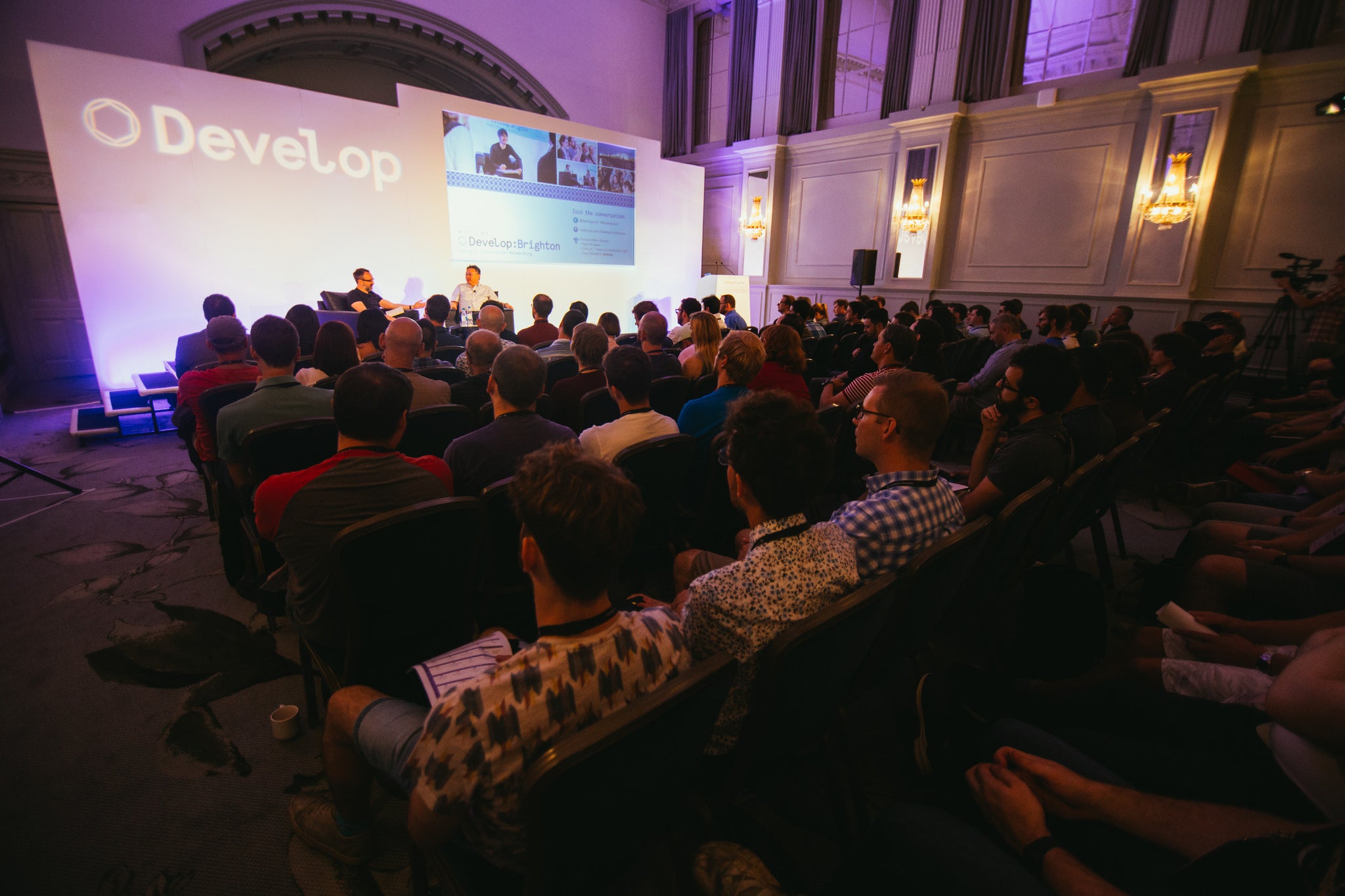 Long-running UK conference Develop:Brighton returns to its traditional July slot next week, and there's plenty on the schedule to keep you busy.
GamesIndustry.biz will be there in force, with our Best Places To Work Awards UK, our 20th Anniversary party (before you ask, sorry, it's completely sold out), and we even have a talk to deliver.
In between, the editorial team will be scouring the halls of the Hilton Brighton Metropole for industry wisdom via the conference's keynotes and session. Below are just a few of the sessions you might want to consider attending.
And, if you haven't already bought your pass, don't forget to register the code LZAHGG for a 10% discount.
You can find more details on each session, and the full programme, right here.
Tuesday, July 12th
Keynote: Building a Creative Culture, Together
Lisa Opie, Ubisoft Reflections and Ubisoft Leamington
9.45 - 10.45 : Room 1
After nine months as managing director of two UK-based Ubisoft studios, Lisa Opie reflects on the importance of building an inclusive studio culture.
Social Mobility in the Games Industry
Luke Hebblethwaite, BAFTA; Gina Jackson OBE, GameDev Bootcamps; Danny Gray, Ustwo games; Tyler Rotheram, Teesside University
11.00 - 11.45 : Room 3
This panel discuss the impact social mobility has on creative decisions in games development, and the barriers that both businesses and individuals face today.
Downward Spiral or Mega Viral: 10 Lessons From a Year on TikTok
Grace Curtis, Future Friends Games
14.00 - 14.45 : Room 3
TikTok is becoming an increasingly important platform when it comes to reaching your audience and can be incredibly effective - if you get it right.
Hiring Ethically and Empathetically
Moo Yu, Team Artichoke
16.00 - 16.45 : Room 2
Learn how to improve your hiring processes, including what to put in jobs listings (and what not to) and how to think about pay (which you should definitely put in the listing).
Why Designing Inclusive Player Experiences Should Be Everyone's Priority
Tulay McNally, Electronic Arts
17.00 - 17.45 : Room 1
Electronic Arts shares ideas and real-world examples of how to portray characters with diverse backgrounds authentically, reduce toxic gamer behaviour and more.
I Don't Want to Make Another Game - Crunch and Best Working Practices
Simon Bennett, Roll7; Tom Hegarty, Roll7
17.00 - 17.45 : Room 2
Having neared the point of quitting games development, the OlliOlli team discusses how avoiding crunch and improving their work-life balance changed the studio.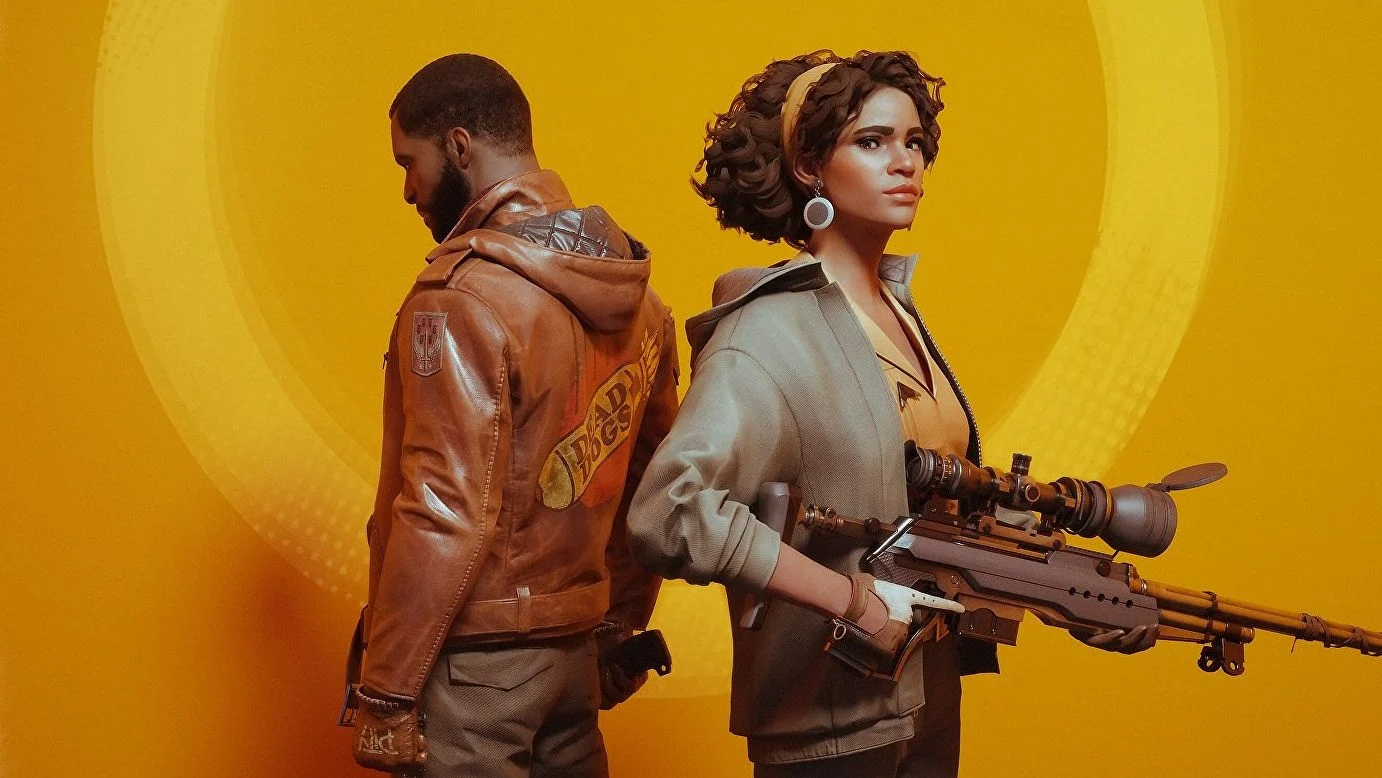 Wednesday, July 13
Keynote: Deathloop: Looking Inside a Design Loop
Dinga Bakaba, Arkane Studios; Dana Nightingale, Arkane Lyon; Jean-Luc Monnet, Arkane Lyon; Francesco Venco, Arkane Lyon; Alex Spencer, Edge Magazine
9.45 - 10.45 : Room 1
The developers behind Arkane's acclaimed action game take a deep dive into the game's production.
The 4 Day Week: Is It Time for Studios to Re-think?
Liz Prince, Amiqus
11.00 - 11.45 : Room 6
A discussion of the latest developments in flexible working and what the 'new era of working' could look like.
Founding a Game Studio: The Highs and Lows
Sally Blake, Silent Games; Ian Cofino, Afterburner; Adam Clewes-Boyne, Betajester; Phil Crabtree, Kazien Game Works; Hollie Emery, Bonsai Collective; Des Gayle, Altered Gene
12.00 - 12.45 : Room 1
A panel of studio founders share their experiences of starting and running a games business, and discuss the benefits of independence vs working in an existing studio.
Betterverse
Brenda Romero, Romero Games
15.00 - 15.45 : Room 1
Veteran games designer Brenda Romero discusses the considerations the industry faces as it lays the foundations for the metaverse - and what it needs to get right.
Ten Steps to Steam Success
James Gourlay, Curve Games
15.00 - 15.45 : Room 2
Advice encompassing the journey from creating a Steam page for your game through to maintaining momentum after you finally launch.
20 Lessons from 20 Years
James Batchelor, GamesIndustry.biz
17.00 - 17.45 : Room 3
Celebrating the 20th anniversary of GamesIndustry.biz, editor-in-chief James Batchelor calls on an array of developers to share lessons they have learned in the past two decades. Guest speakers include Dinga Bakaba, Brenda Romero, Aaryn Flynn, Ian Livingstone, Rami Ismail, Caroline Marchal (and many, many more).
Thursday, July 14
Keynote: Wolfenstein 3D Postmortem
John Romero, Romero Games
10.00 - 11.00 : Room 1
The iconic developer shares insights into the making of one of his most transformative titles, and how this seminal game was created in just seven months.
Pulling Together a Business Case
Rami Ismail, Indie Game Developer
11.15 - 12.00 : Room 1
Having consulted for many indies, Rami Ismail shares what smaller studios get wrong when it comes to evaluating deals, negotiating, deciding on crowdfunding vs a publisher and more.
The Realities of Starting an Indie Game Studio
Jay Shin, Arrogant Pixel
12.15 - 13.00 : Room 6
As part of the Indie Bootcamp, this session discusses the realities of starting up a games business from scratch with no money.
The Price Is Right: What to Charge for Your Indie Game
Lewis Denby, Game If You Are
14.00 - 14.45 : Room 6
A data-driven walkthrough of how to find the right price for your game, especially if you've never released one before.
Signing Your Game (and what to avoid!)
Nina Adams, Auroch Digital
15.00 - 15.45 : Room 6
This session offers practical tips on how to make your pitch deck sign out, and how to protect your company and project during contract negotiations.
GamesIndustry.biz is a media partner for Develop:Brighton and will be attending with the help of the organisers