Zynga accounted for 15 per cent of Facebook's Q1 revenue
New SEC filing shows proportional year-on-year decline in Zynga's contribution, though Facebook's revenue is on the rise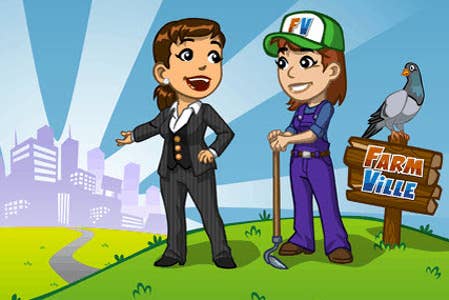 A new Facebook SEC filing confirms that 15 per cent of the social network's first-quarter revenue came from Zynga products.
In the same quarter last year (ending March 31), Zynga contributed 19 per cent of Facebook's total revenue through payment processing fees, direct advertising and third-party advertising displayed in Zynga products.
However, the most significant area of decline is third-party advertising: in Q1 2011 those adverts represented 7 per cent of of Zynga's 9 per cent contribution, but that dropped to 4 per cent of Zynga's 15 per cent in Q1 2012.
The document notes that the breakdown of Facebook's relationship with Zynga - perhaps due to its proprietary platform - could have an "adverse" impact on the business. However, it is worth noting that Facebook's total revenue has improved significantly in the last year: for the quarter ending March 31 2012 the company posted revenues of $1.06 billion, up from $731 million the previous year.
In addition, the proportion of Zynga's revenue coming from advertising has also declined, from 87 per cent in Q1 2011 to 82 per cent in Q1 2012.
Facebook also confirmed that its MAUs hit 901 million as of March 31 2012, up from 680 million at the same point last year. DAUs are now at 526 million, up from 372 million, and around 488 million people are using Facebook's mobile products.
Facebook is expected to issue its IPO this month, reportedly on May 17.