Zynga posts $117 million full-year loss
Audience numbers take a hit even as FarmVille publisher makes improvements over 2014; acquisition of Zindagi Games confirmed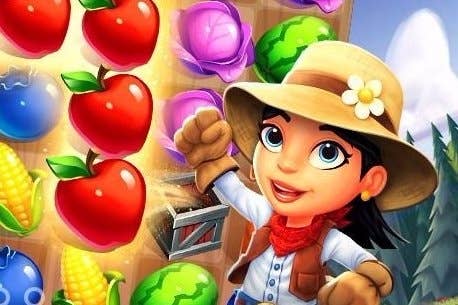 Zynga today reported its fourth quarter and full-year results, showing the company's turn-around story is still turning around.
For the full year, Zynga posted revenues up 11 percent to $764.7 million, with a net loss of $117.2 million. While a loss that size isn't exactly good news, it is an improvement over the company's 2014 campaign, which saw it post a net loss of $225.9 million. On a non-GAAP basis, bookings for the year were virtually flat at $700 million, while Zynga's net loss was trimmed from $12.6 million to $10.2 million.
Much of the disparity between the GAAP and non-GAAP numbers could be attributed to $129 million in stock-based compensation expenses for the company, $82.9 million in depreciation and amortization expenses, and more than $24 million in restructuring expenses.
For the fourth quarter of 2015, Zynga revenues were down about 5 percent to $185.8 million, with a net loss of $46.9 million compared to the previous fourth quarter's net loss of $45.1 million. On a non-GAAP basis, bookings were flat at $182 million, with a net income of $375,000, improved from the prior year's net loss of almost $2.5 million.
"In terms of our financial scorecard, for 2015, we made good progress in our transition to mobile on a bookings level but, due to the lack of significant new releases, we saw an overall decline in our audience," Zynga CEO and founder Mark Pincus said, adding, "Overall for the year, we managed to support a relatively large slate of new game development and user acquisition while remaining profitable."
(In Zynga's non-GAAP numbers, it reported adjusted earnings before interest, taxes, depreciation, and amortization of $17.1 million.)
As Pincus referenced, Zynga has seen a number of key audience metrics declining. While the fourth quarter's average daily bookings per average daily user are up 31 percent year-over-year to $0.10 and payer conversion is up to 1.7 percent from 1.6 percent, all other active user metrics are down double-digit percentages from the fourth quarter of 2014. Average daily active users are down from 24 million to 18 million, monthly active users are down from 98 million to 68 million, and average monthly unique payers are down from 1 million to 800,000.
For the first quarter of 2016, Zynga is projecting revenues between $160 million and $175 million, with a net loss between $30 million and $40 million.
In addition to the financial numbers, Zynga announced that it has acquired California-based Zindagi Games. The studio's most recent efforts have been match-three puzzle games like Crazy Kitchen and Yummy Gummy, but it also has experience working with motion-controlled console games, like Sony's PlayStation Move showpieces Sports Champions (1 and 2), and Medieval Moves: Deadmund's Quest.
Update: On the earnings call, Zynga revealed that Zindagi cost $15 million upfront, and there's an earn-out provision as well.