Zynga on licensing and addiction
Bernard Kim explains the strategy on deals for Star Wars and Game of Thrones Slots Casino, then ties addiction debate to Garth Brooks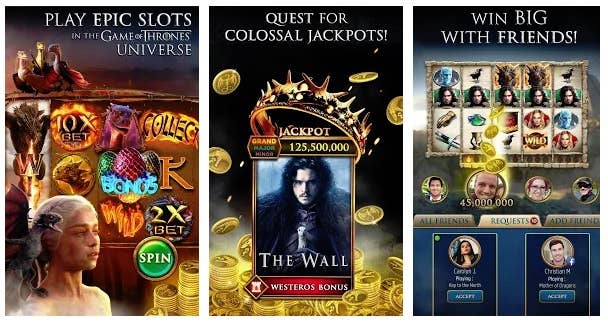 Zynga has dabbled in licensed games with titles like Wizard of Oz Slots and Wonka's World of Candy, but it's about to push that effort to another level as it prepares a match-three Harry Potter game, a Star Wars real-time strategy game, and a Game of Thrones social casino game.
Speaking with GamesIndustry.biz after the company's first quarter earnings report this month, Zynga president of publishing Bernard Kim explains how the company sizes up external intellectual property, saying it's very similar to how it assesses internal projects. In both cases, the company looks to see if a game could be a "forever franchise."
Kim runs down the criteria for that designation: "Is this a gameplay experience people are going to love for ten years? Are they going to engage every single day, multiple times a day potentially in this gameplay? And will it potentially generate $100 million-plus a year?
"When it comes to our IP strategy, we know the marketplace can be challenging and a really fantastic intellectual property can help cut through some of the clutter in the App Store and other gaming environments. We thought about IP that is AAA, but we also think of it as forever. Star Wars, Harry Potter, Game of Thrones, these are IPs that we think are in that category. We believe bringing together great game teams with huge franchises with fantastic publishing is the right recipe to launch great new forever franchises for Zynga."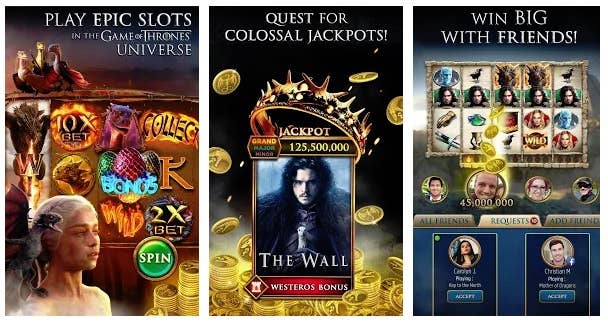 That strategy is hardly unique to Zynga, which Kim acknowledges can make it tough to land the big licenses. However, it's a problem he and Zynga CEO Frank Gibeau understand, having more than 33 years of experience at Electronic Arts between them, a stretch that saw EA produce titles based on Star Wars, Harry Potter, Lord of the Rings, James Bond, The Godfather, and The Simpsons, in addition to its stable of licensed sports games.
"There are multiple different categories of IP in the marketplace, and when you're going after the AAA intellectual property, it can be competitive," he says. "What we've really focused on is our background, and we have worked very successfully with AAA intellectual property over our multi-decade history in video games. So we really want to instill with our partners that we can deliver a really great gameplay experience that can last, hopefully, to forever franchise status. So that's what we've relied on in winning some of these deals in the marketplace."
"Some of the key metrics we look at is not only the total audience base, but the number of times players engage with our titles on a daily perspective"
Kim says that new forever franchises are a key part of the Zynga strategy, whether they are built from scratch or bought. The company's recent acquisitions of Gram Games and Small Giant Games are evidence of the latter strategy, as those studios' respective hits Merge Dragons and Empires & Puzzles were significant contributors to the company's bottom line last quarter. The two games exceeded expectations so significantly that the extra performance-based compensation required by the studio acquisition deals had to be cited in explaining why Zynga's net losses were more than double what it had forecast.
"[Gibeau and my] instincts are really centred around what we think of as great games, but then that's packed in with the incredible heritage here at Zynga around product management," Kim says when asked if Zynga's approach to acquisitions has changed. "So we can bring art and science together and articulate what we think is going to be a great long term acquisition and addition to the company."
One of the standout stats in Zynga's quarterly earnings was a 79% jump in average bookings per daily active user on mobile. When asked what was behind that jump, Kim immediately turns to the subject of player engagement.
"We're really excited about the engagement of our players in our titles. Some of the key metrics we look at are not only the total audience base, but the number of times players engage with our titles on a daily perspective. Usually more time spent in games has this really fortuitous effect of additional revenue. So one of the key things we really do push is how do we deliver content in bold beats that drive deeper player engagement."
Given that Zynga was by no means unaware of the importance of engagement and new content in years past, we press a bit more and ask if anything was specifically done differently in the past year to account for its paying customers approaching double the spending they were a year ago on average.
"Our strategy has always been to grow Zynga through live services, building or buying new forever franchises -- businesses we think players will engage with for ten-plus years and we think will generate over $100 million a year in revenue -- and then the third part of our strategy is investing in new platforms, technologies, markets and billing platforms," Kim explains. "Those are the three major pillars we look at. We have been steady around this focus since we came on board at Zynga, and the fantastic results we outlined in Q1 is us executing against this plan.
"We've kind of unleashed our teams with regards to figuring out large growth initiatives for the company and we're starting to see those results come in"
He continues: "Last quarter, we stated that the turnaround is complete. This quarter, and this new fiscal year, we have been focused primarily on growth. So we've kind of unleashed our teams with regards to figuring out large growth initiatives for the company, and we're starting to see those results come in."
With the average paying customer spending so much more now, it's worth noting that Zynga relies on a sliver of its player base to provide the company's entire revenues. For the fourth quarter of 2018, Zynga had about 1.1 million paying customers a month, representing just 2.2% of the total player base.
Given Kim's continued emphasis on engagement as a route to monetization, we ask about the company's position on the recent discussion over addiction in the industry, and the World Health Organization's addition of gaming disorders to the International Compendium of Diseases. He seems entirely unprepared for the question.
"Our goal is to provide entertainment to our players and learning from our players," Kim says. "We actually walk into the building every single day and there's a huge sign that says, 'What do our are players thank us for?' That is what we're focused on, which is bringing fun, engagement, and it also has the incredible effect of connecting people. Yesterday we had Garth Brooks in our building and his whole message was around positivity and connecting people. That's something that's super inspiring.
"I love video games, and it's part of my daily life since I was ten years old and grew up in a very strict household that actually forbade games. But over time, I was even convincing my parents that this is something that's productive and it's fun and can have a really great effect of connecting people and that's something we think is really fantastic. All of our forever franchises have incredible mechanics where people can meet people and also build relationships as you're going through something together. In the case of Empires & Puzzles, it's a PvP raid or taking down a boss together is something that's really fun and connects people."
When asked what that answer has to do with the question, a Zynga representative steps in to offer "a more finite answer" through email.
That answer would come later in the day, explaining: "Zynga's mission is to 'connect the world through games.' We create free-to-play games which give players the choice on how they want to enjoy our titles. We strive to create fun, engaging entertaining experiences that have the ability to connect people."