Zynga loses $226m in 2014, shutters Zynga China
The company also announced new titles from NaturalMotion and its FarmVille brand [UPDATE: Stock down 10% in after hours]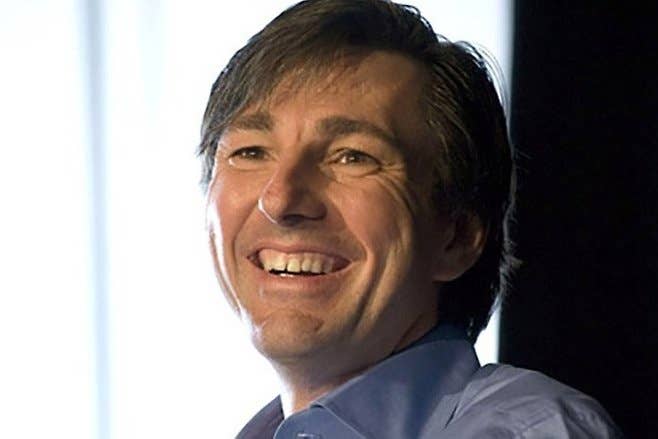 Update
During the earnings call today CEO Don Mattrick highlighted where he believed the company had made mistakes this year.
"There are a number of things we could have done better this past year. First we had a challenging time implementing our new poker product. And we learned the tough lesson that we needed more adequate testing across consumer segments, geographies and devices," he said.
"Second, we have big aspirations for our sports brand and view our NFL and Tiger Woods licences as incredible assets. We moved quickly to release NFL showdown to hit the season kick-off but by doing so launched an experience with less features than is typical for a worldwide launch. We believe in the potential of sports and our ambition for the category is bigger than our first product is showing out of the gate."
"Finally, as a company, we are committed to managing the performance of our products and related cost structure. Local products from Zynga China, including the launch of FarmVillage at the end of Q4, have underperformed and not met our expectations. As a result, we are narrowing our international footprint and have decided to close our operations in China."
Original story
During its third quarter, Zynga had announced a net loss of $57 million, which followed similar losses in the first and second quarters. Now the fourth quarter numbers are out and the company has lost another $45 million, nearly double the $25 million loss from Q4 2013. All in all, Zynga lost nearly $226 million for the year compared with a total loss in 2013 of nearly $37 million. 2014 was a "year of progress" though, if you ask CEO Don Mattrick.
"2014 was a year of progress for Zynga - we came together as one team and applied more discipline and rigor to our business. In the fourth quarter, we increased mobile bookings to 60 percent of our total bookings mix, expanded our mobile audience with monthly mobile consumers up 87 percent year over year, and grew our core franchise bookings by 35 percent year over year," he said.
"In 2015, we will focus on three priorities: driving mobile growth, launching more products in more evergreen categories and building on our social legacy. We will deliver a 100 percent mobile-first new product slate featuring new games, with a goal of ending 2015 with more than 75 percent of our fourth quarter bookings coming from mobile. I am excited by the boldness of our 2015 product aspirations - this year we expect to launch between 6 to 10 new games in important categories like Match 3 and Action Strategy. We are building a high performing culture which takes time and while we would like to go faster, we are being methodical and purposeful about our decisions. We have a healthy balance sheet with $1.1 billion in cash and marketable securities which gives us staying power and the ability to invest in our future growth."
Looking at the rest of the numbers, Zynga's revenues did climb, year-over-year, from $176 million to $192 million in the fourth quarter, while bookings increased from $146 million to $182 million. For the full year, however, both sales and bookings dipped. Sales fell from $873 million to $690 million while bookings dropped from $716 million to $694 million.
As Mattrick alluded to, Zynga is hoping to boost its bottom line in 2015 with several new products. The talented folks at NaturalMotion are pushing Zynga into the action strategy category with Dawn of Titans, which will use NaturalMotion's proprietary mobile technology and engine "to create unprecedented mobile visuals, animation and depth-of-gameplay that supersedes anything found today on mobile." In addition, Zynga is preparing the mobile launch of a modern military strategy game, Empires & Allies, which should be out worldwide in the coming months. Beyond the strategy genre, Zynga also announced a new entry in its core FarmVille brand with a Match 3 category title called FarmVille: Harvest Swap. The game is expected to launch worldwide as a cross-platform mobile and web game this year.
Aside from the disappointing fiscal performance, Zynga also shared the bad news that it's closing the Zynga China studio. All 71 employees in the Beijing-based studio will be laid off; the company noted that this "will result in an annualized cost savings of $7 million dollars."
It's been a challenging time for Zynga as the company continues to adapt its business to mobile. The space is more competitive than ever with giants like Supercell, King, EA and others topping the charts on a regular basis. The good news for Zynga is that it still has $1.15 billion in cash and cash equivalents as of the end of 2014, but the bleeding has to stop. Monthly unique users, monthly unique payers and daily active users were all down again in the fourth quarter. Zynga needs a hit, and fast. Hopefully one of the new titles mentioned above will do the trick.
Update: Investors are clearly not enjoying the earnings announcement as Zynga's stock finished down 5.34 percent today at $2.66. In after hours trading, as of 4:55 PM Eastern, the stock is down 10 percent. By contrast, King, whose sales jumped 20 percent for the year, is enjoying a more than 17 percent boost to its stock in after-hours.