Zynga loses another $57 million in Q3
"I am encouraged by the results of the quarter as we navigate through this time of transition," says Don Mattrick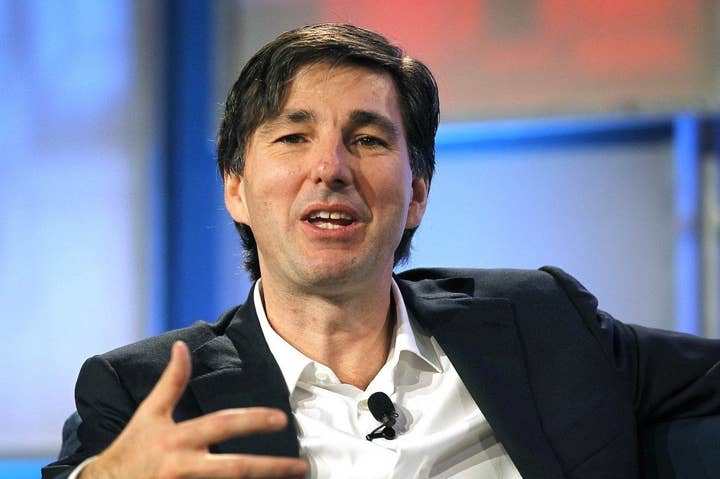 After losing $61 million in the first quarter, and losing $62.5 million in the second quarter, Zynga today revealed that it's lost $57 million during its third quarter ended September 30. In the third quarter a year ago, net loss was only $68,000. "We aspire to do better and improve execution across our business," Zynga CEO Don Mattrick said after the second quarter results.
Here's what he had to say this time: "I am encouraged by the results of the quarter as we navigate through this time of transition. In Q3, we reported bookings at the high end of our guidance range and Adjusted EBITDA near the midpoint of our guidance range. Our teams have been working hard over the last year to reshape our business and we are seeing that work show up in two important areas - our franchise bookings and mobile bookings growth. Last quarter, our core franchises - Casino, Words With Friends and FarmVille - grew 30 percent year over year in terms of bookings, and we achieved meaningful growth in mobile with a 111 percent increase in mobile bookings annually.
"We have been operating with purpose and it has taken us some time to transform our business as we faced some execution challenges in the quarter. 2014 has been an investment year for us as we assembled a new leadership team, reorganized the company and reset our product pipeline. As we move forward and aggressively compete in an exciting market, we continue to believe that we are well positioned to take advantage of our global scale and diversified product portfolio, and we remain committed to working together as a team to deliver long term value for our consumers, employees and shareholders."
On a non-GAAP basis, Zynga's net loss was $7 million, which was within the company's outlook range. Zynga generated bookings of $175 million and significantly improved its mobile bookings as Mattrick alluded to above. In fact, in terms of platform mix, mobile bookings represented 55 percent of Zynga's total, which is up another five percent from the second quarter of 2014.
Zynga's GAAP net sales decreased 13 percent during the quarter from $202.5 million to $177 million, and its active users were down as well. Daily active users (DAUs) fell from 30 million to 26 million, monthly active users (MAUs) fell from 133 million to 112 million, and Monthly unique users (MUUs) fell from 97 million to 77 million. Monthly Unique Payers (MUPs) were also down from 1.6 million to 1.3 million. On the bright side, average daily bookings per average DAU (ABPU) increased 34 percent from $0.055 to $0.073.
Despite another tough quarter, Zynga did reaffirm its full-year outlook for 2014 of revenues in the range of $668 million to $698 million with bookings in the range of $695 million to $725 million. The company expects a total net loss in the range of $231 million to $214 million.
Update: During its earnings call today, Zynga had some news to share about one of its newer initiatives, Zynga Sports 365. Zynga COO Clive Downie announced that Michealene Cristini Risley has been brought on as a vice president in the Zynga Sports team; she will partner with the Zynga Sports 365 product leadership team.
"We believe Sports represents one of the largest, evergreen categories in entertainment and we are pleased with our multi-year partnership agreements with NFL and NFL Players Incorporated," Downie noted. "With sports games in particular, we know that brand licenses like those we have with the NFL, NFL Players Incorporated and Tiger Woods, are key to delivering consumers the most authentic experience. Michealene has a tremendous amount of experience in this area and we look forward to marrying her expertise with the team's existing product capabilities. It's just the beginning for Zynga Sports 365 and we believe that our team's consumer, business, creative and game making expertise will help enable us to develop the number one sports brand on mobile over the long-term."