Zynga launches Hasbro-produced board games
Zynga's hoping to gain even more traction with its brands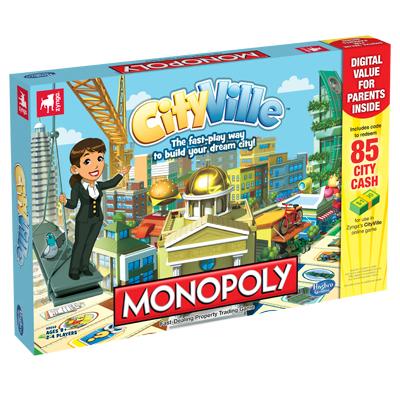 Zynga continues to struggle with its stock (sitting under $3.00 at just $2.80 as of this writing), but the social games company is hoping to gain a boost in the real-world board games sector. Through a partnership with Hasbro, Zynga has extended several of its top brands with popular board games like Monopoly.
Several games are now available, including Cityville Monopoly, Farmville Hungry, Hungry Herd (a version of Hungry, Hungry Hippos), Words With Friends (just like a Scrabble board but in the style of Zynga's popular Words title) and others.
According to VentureBeat, some of the board games come with special digital values that can enhance a player's online or mobile gameplay.
"We are thrilled to be working with Zynga to give their millions of fans an exciting experience with the Zynga games they love," said Eric Nyman, senior vice president and global brand leader of Hasbro Gaming. "We love how gaming brings people together, especially during the holidays, and we can't wait to offer friends and families even more great options to play."
"We are proud to team up with Hasbro and excited for our players to experience their favorite Zynga games in a new way," said Barry Cottle, executive vice president of corporate and business development at Zynga. "Our hope is to enhance relationships through play through our web and mobile social games and now, with the new Hasbro games, we can make those connections even stronger for our players."
The board games range in price from $9.99 to $24.99.