Zynga Japan shuts its doors
Zynga shuts down its Japanese operations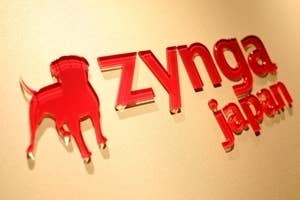 In the beginning of November, Zynga founder Mark Pincus said that the company's Japanese office might be on the chopping block. Today, Zynga Japan chief executive officer Kenji Matsubara confirmed the closure via Facebook. The post was translated by Japan tech consultant Serkan Toto.
Matsubara's message stated that the company would cease operations at the end of January, with a trip to Zynga Japan's homepage listing the exact closure date as January 31, 2013. The company began in July 2010 with a $150 million investment from Japanese tech giant Softbank.
Zynga Japan has already shut down three of its primary titles: social RPG Montopia, Words With Friends transplant Mojitomo, and city-builder Machitsuku. The last title remaining is card-battle game Ayakashi, which Matsubara ensured is continuing on after the company's demise.