Zynga hit with first lawsuit over stock sell-off
Zynga accused of insider trading after stock dump by Zynga executives and investors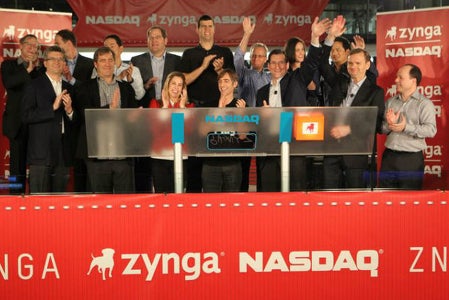 Zynga's woes continue as today a lawsuit has been filed alleging that the company engaged in insider trading. Following a dismal quarter that saw shares drop to around $3, it was soon revealed that Zynga's top executives and investors had begun a massive sell-off of stock to the tune of just over $500 million.
The lawsuit filed by Newman Ferrara is on behalf of Mark H. DeStefano, and it is a class action suit. The law firm believes that DeStefano and "all other persons similarly situated" have been affected and should be included within the suit.
While only one lawsuit has been filed, five firms have announced investigations, including Schubert Jonckheer & Kolbe, Johnson & Weaver, Wohl & Fruchter, and Levi & Korsinsky, all of whom have experience in gaming industry legal matters.
The firms allege a multitude of problems within Zynga, chief among them being insider trading. It has also been alleged that Zynga executives broke off lock-up agreements that had been put in place to prevent them from selling stock, and that they had continued to show positive guidance for the company, despite internal information that could very well have indicated otherwise. The firms also allege that such action taken by Zynga brass was harmful to regular employees as well as smaller shareholders as they could not make money due to falling financial results.
[via VentureBeat]