Zynga loses almost $23 million in Q2, shares plunge 34%
On the bright side, revenues were up 19 percent for the social giant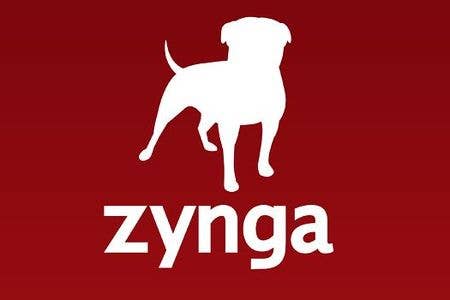 Zynga has just announced its second quarter fiscal results, revealing a net loss of $22.8 million for the period ended June 30. Revenues did climb 19 percent to $332 million, but investors were not happy and the social gaming firm's stock fell off a cliff, dropping by 34 percent to just $3.33 in after hours trading. [Update: it's actually closer to 40 percent as the stock dropped to $3.21 at one point]
The company had to lower its earnings estimates for the year, blaming a quicker than expected drop off in several of its games, reduced expectations for Draw Something, and a challenging environment on Facebook overall. Earnings per share for the year are now estimated to fall in the range of $0.04 to $0.09, with bookings projected to be in the range of $1.15 billion to $1.225 billion.
Zynga naturally focused on the positives. Its daily active users (DAUs) increased 23 percent from 59 million in the second quarter of 2011 to 72 million in the second quarter of 2012, while monthly active users (MAUs) increased 34 percent from 228 million in the second quarter of 2011 to 306 million in the second quarter of 2012. And important, Zynga's Monthly Unique Payers (MUPs) increased from 3.5 million in the first quarter of 2012 to 4.1 million in the second quarter of 2012.
"The company achieved some significant milestones in the quarter including the launch of Bubble Safari, which is now the number one arcade game on Facebook, and the launch of The Ville, now the number two game behind Zynga Poker. Our advertising business continued to show strong growth with revenue up 170% year-over-year. Our games reached record audiences, achieving over 300 million monthly active users. We grew our mobile footprint five-fold in the year to 33 million daily active users making Zynga the largest mobile gaming network," said Mark Pincus CEO and Founder, Zynga.
"We also faced new short-term challenges which led to a sequential decline in bookings. Despite this, we're optimistic about the long-term growth prospects on mobile where we have a window of opportunity to drive the same kind of social gaming revolution that we enabled on the web."
Be sure to check out our exclusive interview with Mark Pincus for the CEO's take on the company's strategy, and stay tuned for highlights from the Q2 investors call.